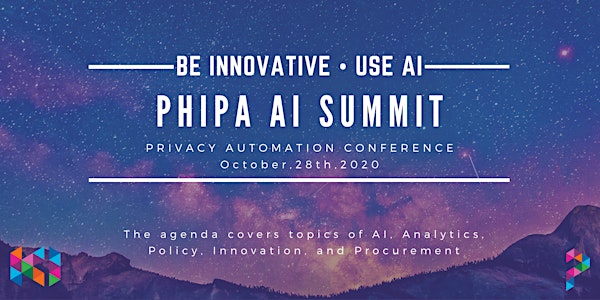 PHIPA AI Summit
Join PHIPA's Privacy and Security Webinar to master AI, data policy, and more.
About this event
Over the past decade, privacy has become an increasing concern for the public as data analytics has expanded exponentially in scope.
Big data has become a part of our everyday lives in ways that most people are not fully aware of and don't understand.
Governments are struggling to keep up with the pace of innovation and figure out how to regulate a big data sector that supersedes national borders.
PHIPA2020 event will present a solution to managing and reporting on data assets and discuss security threats in the COVID world.
What you will gain from this webinar:
- Learn about practical applications with AI in Healthcare
- Predictive Analytics in Contact Tracing
- Audit Analytics for SMART Privacy Audit
- Latest in communication advancement
This conference presents AI tools that improve Privacy.