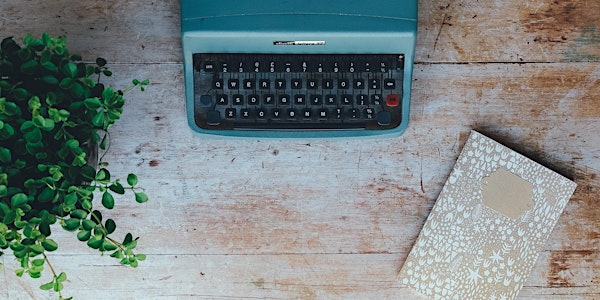 Philly Typewriter Lecture Series
Join the Literature Department and Philly Typewriter for this 8-part typewriter series.
When and where
Location
Free Library of Philadelphia Heim Center- RM 131 1901 Vine Street Philadelphia, PA 19103
About this event
Wed, November 30, 2022 5:30 p.m.
The Writing Instrument: Typewriter Origins
Bryan Kravitz will discuss the multiple times the typewriter tried to find its design and the four men who finally achieved it.
Wed, January 18, 2023 5:30 p.m.
Typewriter Cause & Effect
Learn about the national and global reaction to the typewriter through resistance and praise.
Wed, February 15, 2023 5:30 p.m.
The Typewriter in the Workplace
Bryan Kravitz will share applications of the typewriter and how the machine changed industries for women, the railroad and more.
Wed, March 15, 2023 5:30 p.m.
Innovations & Standardization of the Typewriter
Bryan Kravitz will discuss the QWERTY keyboard to Magic Margins, a look at the evolution of the Typewriter & its functional staying power.
Wed, April 19, 2023 5:30 p.m.
The Personal life of the Typewriter
Exploring how the Typewriter found its home in the lives of artists, musicians and in our homes.
Wed, May 17, 2023 5:30 p.m.
IBM & The Rise of the Selectric
Learn how IBM and their "Mechanical Computer" became the secretarial standard.
Wed, June 21, 2023 5:30 p.m.
The Typewriter Revolution of Today
Bryan Kravitz will share why the Typewriter is experiencing it's Renaissance, and the figures who are leading the charge.
Wed, August 16, 2023 5:30 p.m.
Philly Typewriter: The Age of Restoration & Preservation
Bryan Kravitz discusses the organization, Philly Typewriter, and how they are helping lead the world in the resurgence of the mechanical typewriter.