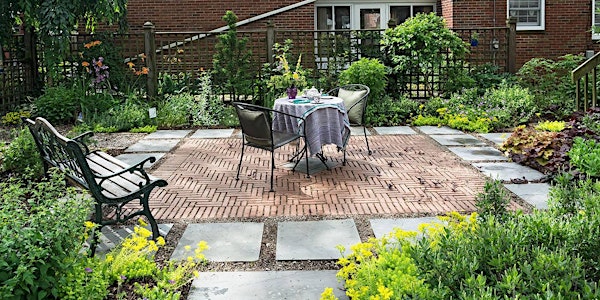 Permaculture Design Certification Course (12-day PDC), Jan. 7th - March 5th
When and where
Location
Akron Global Business Accelerator 526 South Main Street Suite 512 & Conference Room Floor M Akron, OH 44311
Refund Policy
Contact the organizer to request a refund.
Description
Deepen your commitment to environmental sustainability and transform your life in the process.
Don't miss Akron's first PDC! Join award-winning Salsbury-Schweyer Inc this winter for a 12 day certification course in permaculture. One of the few PINA recognized courses east of the Mississipi, we're bringing together some of the nation's most acclaimed designer/teachers - including lead instructor Peter Bane & Sabrena Schweyer - for this multi-weekend course. You'll never look at the world in the same way again.
When & Where?
Starting January 7th, this certification course runs for 5 alternate weekends (12 days), and includes two Fridays, specifically:

Saturday, Jan. 7 and Sunday Jan. 8
Friday, Jan. 20, Saturday, Jan.21, and Sunday, Jan. 22
Saturday, Feb. 4 and Sunday, Feb. 5
Friday, Feb. 17, Saturday,Feb. 18, and Sunday, Feb.19
Saturday, March 4 and Sunday, March 5
Classes typically run from 9am to 5pm, and include lunch. First day of class begins at 8:30 am. The course will be held in the Akron Global Business Accelerator at 526 S. Main St. (Canal Place) just south of downtown Akron, easily accessible from I-76 and I-77.
What is Permaculture?`
Permaculture is a multi-disciplinary approach to design, rooted in natural patterns and principles, that links disciplines and helps us to develop whole systems thinking.
It is the conscious design of "cultivated" ecosystems that have the diversity, stability, & resilience of natural ecosystems. It is a harmonious integration of people into the landscape in such a way that the land grows in richness, productivity, and aesthetic beauty. Permaculture is an ethical design system for creating human environments that are ecologically sound & economically viable. Permaculture systems provide for their own needs, do not exploit or pollute, & are therefore sustainable.


Who will benefit?
We all will! You don't have to be a professional, but many will be. "The Permaculture Design Course offers training in holistic problem solving and practical ecology for homeowners, civic leaders, and healing practitioners and peacemakers of all sorts, from landscape managers to clergy to those wholse vocation has yet to ripen into professional work. Life-changing, uplifting, and multi-dimentional, the experience will rock your world!" ~ Peter Bane, lead instructor.
Fees & Structure
Class is limited to 30 participants. Early-registration is $950, if paid in full by December 1st. After that the cost increases to $1,150. To ensure your spot via installment plan, secure your seat with a $300 down payment. Please register early. A minimum of 20 must register by December 25th, or class may be cancelled.
Pay by credit card on Eventbrite, or send a check payable to Salsbury-Schweyer, Inc to 526 S Main St., Suite 512, Akron 44311. (A $100 cancellation fee applies if you cancel after December 1, 2016. No refunds after Dec 20th. Discounted fees for 3 or more attendees from one organization may be available through Salsbury-Schweyer, Inc at 330-375-9600.)

Course Topics
The PDC will cover these overall topics, with plenty of specifics to connect concepts:
Introduction to Permaculture

Ethics and Principles

The Local Ecosystem

Patterns and Pattern Application

Climates, Biogeography and Microclimates

Design Methods and Process

The Home System

Water

Earthworks

Soils

Trees, Forests, Plants, and Cultivated Ecologies

Animals

Aquaculture

The Built Environment

Waste and Bioremediation

Appropriate Technology

Design for Catastrophe

Urban Permaculture

Broad-scale Landscape Design

Design for Invisible Structures

Economic Systems

Access to Land

Ecovillage and Neighborhood Design

Permaculture Scene
Students will apply their learning by participating in and presenting a permaculture design project.
Besides the Certification, successful completion of this course and the design project allows one the ability to use the term "permaculture" professionally. This is of the few courses East of the Mississippi, recognized by the Permaculture Institute of North America (PINA).

Join us for more conversations on sustainability:

Thank you for your interest in creating a healthier, more vibrant, resilent future for your family, the community and our planet. We hope that you will join us in this important work. Salsbury-Schweyer, Inc is also pleased to be sponsoring PermacultureAKRON meetups and other sustainable educational initiatives. Like/follow our Facebook page. Help us transform Akron/Summit+ to be the community we all aspire to live in.
Thank you,
Samuel Salsbury & Sabrena Schweyer

(330)375-9600 or sabrena@salsbury-schweyer.com
FAQs
Is there homework or extra time outside of the course that I should plan for?
This is optional. Many will choose to study and/or work on the design project outside of the allocated time. This will help you gain a greater understanding of the topics covered and to develop your design more fully. However, the course provides time to work on the design projects, so it not necessary to do work outside the hours of the course. There may also be some optional excursions or special programs to suppliment the course.

Is there a textbook? Where can I find out more about the curriculum?
Peter Bane brings a wonderful assortment of books for purchase. This includes his acclaimed book "The Permaculture Handbook, Garden Farming for Town & Country", which will serve as an optional text. The curriculum will quickly cover a wide range of topics and will fulfill PINA's requirements for a recognized PDC; the specifics can be found at http://pina.in/permaculture-design-course/.
What are my transport/parking options getting to the event?
The course will be held at the Akron Global Business Accelerator. Despite it's Main Street address, it is not located directly on Main Street, but is in the center of the Canal Place complex. Parking is easy on weekends in large lots adjacent the building. Special permits will be issued for Friday classes. Akron's Metro Transit Center is quite close by.

How do I register? Is my registration/ticket transferrable?
Register via check with Salsbury-Schweyer, Inc or via credit card at Eventbrite. We will send you further registration information. Checks payable to Salsbury-Schweyer, Inc may be sent to 526 S. Main St., Suite 512, Akron 44311. Should you find that you are unable to attend, your registration may be transferable; give us a call to discuss. (330) 375-9600.
Where can I contact the organizer with any questions?
Contact Sabrena Schweyer at (330)375-9600 or sabrena@salsbury-schweyer.com. (Include "Akron PDC" in the subject line of emails.)

Or ask questions on our Facebook Event Page at: https://www.facebook.com/SalsburySchweyer/events.