Event Information
Location
Frankston Foundry
1-3 Keys Street
Frankston, VIC 3199
Australia
Description
The Mornington Peninsula's FIRST Hackathon!
Are you working on the next Seek, Xero or Linkedin? How about a killer app that will solve unemployment? Can you see yourself pitching your idea in a shark-tank like atmosphere and win up to $3000 in cold hard cash to get you started?

Then get your hustle on and register for the Peninsula's first-ever Hackathon.

Hackathons are increasingly practiced around the world as a means to accelerate and prototype innovative ideas - and we want to see the best ideas the Peninsula has to offer.

In teams of up to four people, you'll have 48 hours to develop an idea designed to solve real-world challenges related to jobs and unemployment. At the end, you get a chance to pitch experienced industry veterans and investors

You can register as a team or individual (we'll help pair people in teams if solo-registering), and you don't need to be technical to get involved.

It's about the ideas and how far you can progress them in 48 hours.

So what are you waiting for?

Make friends. Have fun. Change the Peninsula & Change the World.
--
OTHER EVENTS
WORKSHOPS
A combination of low-cost and free-to-public workshops and talks will be hosted in parallel to the main Hackathon event and business breakfast, spanning topics such as the Internet of Things, Artificial Intelligence, Augmented Reality, Virtual Reality, and the Gig Economy.
BUSINESS BREAKFAST
For registration to the business breakfast, please click here
The FMP Business Breakfast Series has been the premiere business event series in the Frankston City and Mornington Peninsula region. Traditionally attracting established members of the local business and political communities, this special occasion breakfast will also be inviting startups, students and community leaders to connect, learn and explore commercial opportunities together.
In this special event to celebrate the launch of PeninsulaHack, LaunchVic's CEO, Kate Cornick will be joined by a host of other speakers to discuss future trends in entrepreneurship and the workforce over breakfast and networking.
THE SCHEDULE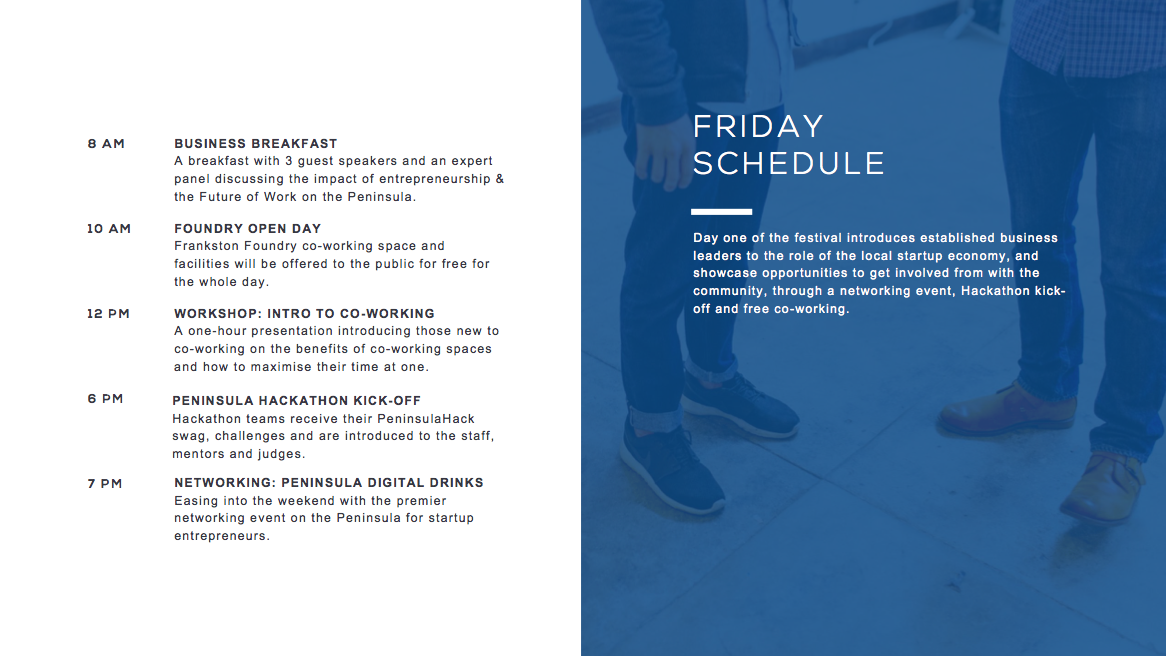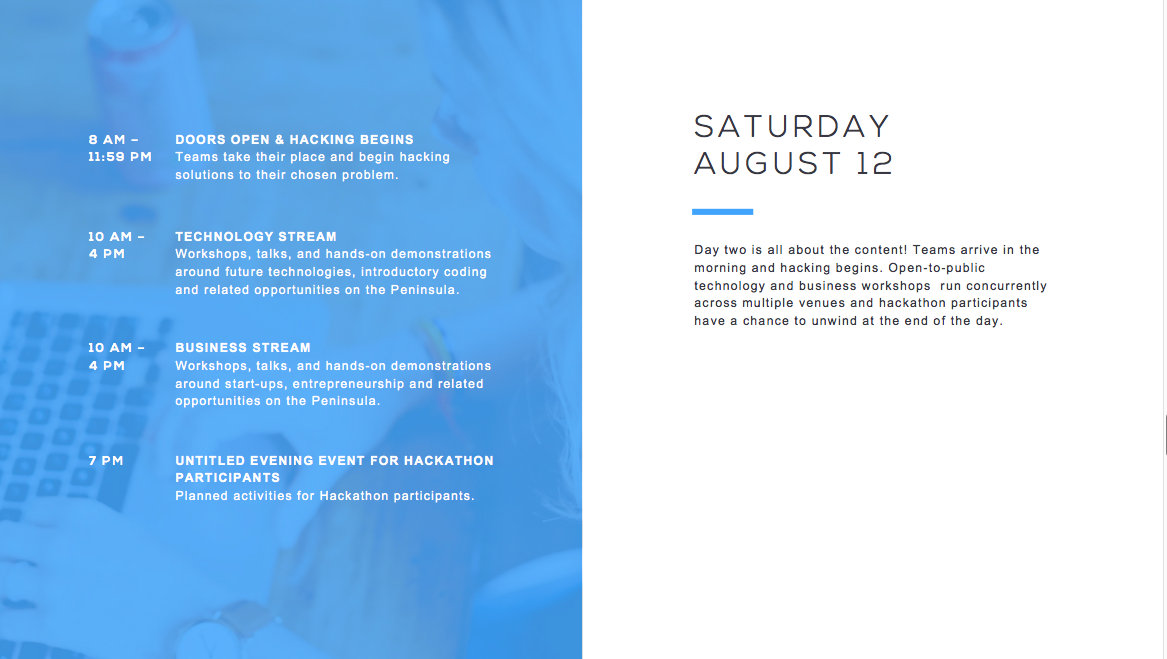 THE VENUE
PeninsulaHack is an initiative that originated out of the Frankston Foundry, a co-working space and technology startup incubator on the fringe of the Mornington Peninsula.
Strategically positioned, the Frankston Foundry sits on the fringe of the Mornington Peninsula, just off Frankston's iconic Wells Street, approximately one hour from the Melbourne CBD.
An entrepreneurial launch-pad, the Frankston Foundry connects local entrepreneurs with the primary startup ecosystem, through classes, meetups, and workshops around technology, innovation and entrepreneurship.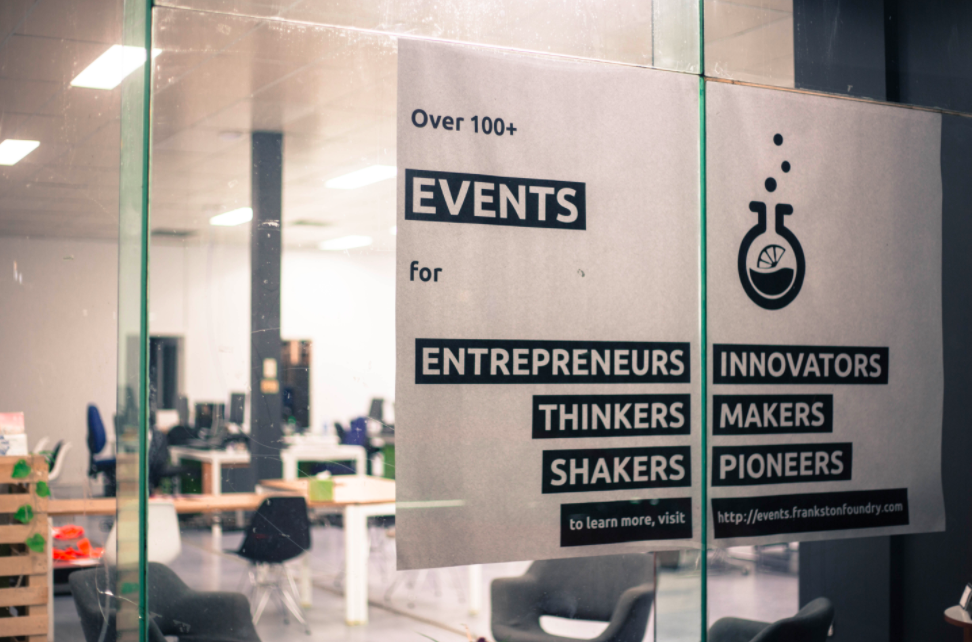 THE SPONSORS
PeninsulaHack has garnered the support of LaunchVic, a State Government initiative with the sole directive for developing the Victorian startup eco-system.
In addition, other confirmed major partners to Peninsula Hack include:
• Monash University
• Frankston City Council
• Frankston Business Network
• Mornington Peninsula Shire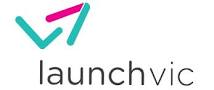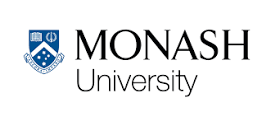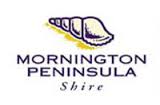 To become a sponsor or contributor to the event - visit www.peninsulahack.com.au
Date and time
Location
Frankston Foundry
1-3 Keys Street
Frankston, VIC 3199
Australia