Join Dr. Karisa Walsh of Viva Family Chiropractic & Rhonda Fellows of Oily Doula to learn about pelvic/Yoni steaming
About this event
Please Fill out this form before class: https://docs.google.com/forms/d/1DAU4mlEa2WTrbmAxyCvK2D7vVPGHuR0XvUj9-eQUJ9k/edit?usp=sharing
Vaginal steaming is a traditional self-care practice whereby someone sits or kneels over a warm pot of boiled water, gentlly exposing the entire pelivic region to the rising steam. To enhance the effects of vaginal seaming, herbs can be infused into the water to give the steam added therapeutic properties.
Steaming has many wonderful benefits including:
⭐Reduced cramping, bloating and pain with menstruation
⭐Regulate irregular cycles
⭐Increased fertility
⭐Balancing menstrual flow
⭐Assists in reducing fibroids, cysts and endometriosis
⭐Relieves chronic yeast/vaginal infections
⭐Reduces menopause symptoms
Special stools can be used for the steaming process. We will be selling stools at the class, but you can also preorder your stool! You can purchase or preorder herbs as well.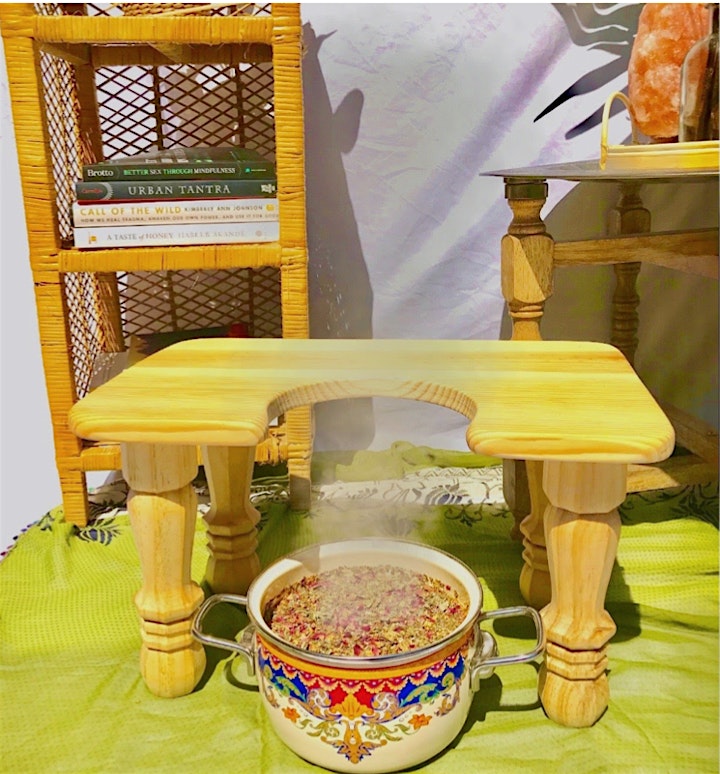 Organizer of Pelvic Floor Steaming Class