About this event
Pearl Charles lives in the moment, seeking excitement whether it leads her down a dark, dusty road or into the arms of a trouble-making lover. Her full-length debut album, Sleepless Dreamer, describes late night revelry, love affairs, running away and running towards, serenading the sunrise through whirlwind stories of her native Los Angeles, the city, the canyon, the desert, and the road. On a quest to discover the truest version of herself, Charles embraces the feeling of not being settled, a person who always restlessly wants more from life and is willing to chase it, wherever it may lead her.
Sleepless Dreamer finds her soulful, often sultry voice gliding through songs tinged with cosmic Americana, a little disco, some classic rock & roll, and a whole lot of that smooth AM gold. Passion, psychedelics and heartbreak inform the highs and lows she rides through the album. Finally able to see clearly through the smoke and mirrors of her surroundings, Charles departs on a consequent journey of questioning and soul-searching, eventually hitting the road in the inevitable search for answers.
As heard in the title track, themes of disillusionment and subsequent realization run through to the album. Examined through the lens of relationships, whether it be the one between her and a lover, a friend, a city, the road, the world, or perhaps most importantly, herself, each experiences helps to shape her developing perspective and worldview.
On "All The Boys," she contemplates the cyclical nature of toxic attraction. Funky stand-out "Night Tides" looks at the illusion a person presents in the beginning of a romance, only to reveal their true colors once they've lured you in. She recognizes the pattern of being drawn to a tempting yet toxic muse over and over, but admits it fuels her creatively.
While many of the songs revolve around romance, they are juxtaposed with more existential/philosophical tracks like "Ghost" and "Only In America", examining the meaning of life and what plagues her generation of disaffected youth.
Arriving January 2018 on Kanine Records, Sleepless Dreamer was produced and engineered by Kenny Woods (formerly of Beck) at the Haas Brothers studio in West Adams, CA. After working together on some covers for Aquarium Drunkard's Lagniappe Sessions series last summer, Charles knew Woods was the right person to collaborate with on her full-length album.
Enlisting an all-star band of friends, the album features the work of Father John Misty's Chris Dixie Darley (guitar), Dan Bailey (drums), Eli Thompson (bass), and David Vandervelde (guitar), Darian Zahedi (guitar) of CRX, Connor "Catfish" Gallaher (pedal steel) of Calexico, Drew Erickson (keys) of Roger Waters, and Maxim Ludwig (guitar). Additional writing collaborators include Stephen McBean (Black Mountain), Jonathan Rice, Jonathan Tyler (Nikki Lane), Carrick Moore-Gerety, and Brian Harding.
Charles has been playing music since she was five years old. At 18, she formed country duo The Driftwood Singers with Christian Lee Hutson, singing and playing guitar and autoharp. At 22, she joined garage rock band The Blank Tapes as drummer. After two fun-filled years immersed in the rock and roll lifestyle, she decided it was time to pursue her own songwriting, and began developing the songs that formed 2015's eponymous debut EP on Burger Records. Her music career has been a chronological progression from old time music to 60's garage and psychedelia, and now more 70's country rock and 80's smooth rock. Drawn to catchy, poppy hooks and choruses, Charles draws on what she loves about each era while developing her unique style as a musician, singer, and songwriter.
----
Though he's been a recording artist for over two decades now, and has been writing songs for thirty years, Josh T. Pearson hasn't racked up much of a discography thus far, at least in terms of the number of albums he's released. But then, those two albums – 2001's The Texas-Jerusalem Crossroads, by his group Lift To Experience, and his 2011 solo debut Last Of The Country Gentlemen – contained more substance and inspiration than most artists' entire careers. The former was a cosmic, apocalyptic allegorical fantasy that saw Pearson try to come to terms with his faith and his intense upbringing; the latter was an agonizing, powerfully confessional account of the collapse of his marriage. You can't rush material like that.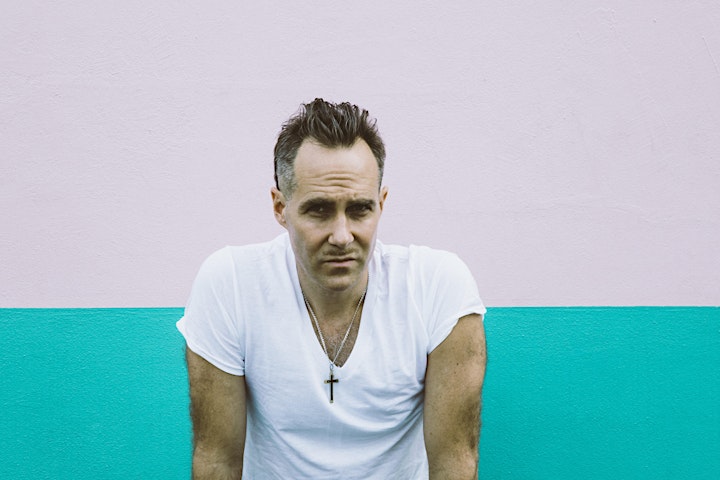 Performers
Date and time
Location
Refund policy