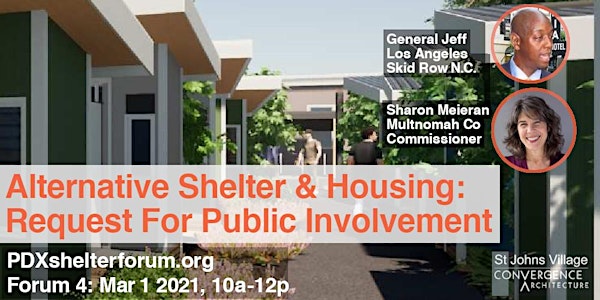 PDX Shelter Forum #4: Alternative Shelter - Request For Public Involvement
.
Refund Policy
Contact the organizer to request a refund.
Eventbrite's fee is nonrefundable.
About this event
How can Portland quickly provide safe, private shelter or housing to all unsheltered residents?
Please join us Monday March 1st to explore and suggest bold, varied, and practical ideas for new shelter options in Portland, at an open, online, community forum. We will pose the question above to live panelists, and ahead of time to the community to submit video responses.
In early February, the city/county Joint Office of Homeless Services issued an official RFI (Request for Information) regarding potential Safe Park sites and on February 17 an RFPQ (Request For Programmatic Qualifications) on alternative shelter proposals. Responses are due Tuesday March 9th, by 4pm.
While the core question noted above has been a key focal question for PDX Shelter Forum / Shelter Now since the start, this Forum asks the question specifically to engage with those recent calls for proposals issued by City of Portland / Multnomah County, and also current debates about the future of Hazelnut Grove village in N. Portland.
In keeping with the goal of complementing official processes, and our general orientation, we seek to center and prioritize in this event the viewpoints of those closest to homelessness. Also, to particularly explore models of shelter/housing that are more self-determining and self-governing. As an experiment towards this goal, we are offering "equity tickets" to currently houseless Portland / Multnomah county residents, which come with a $5 Starbucks gift card to honor and assist your participation, if you register with this ticket and share your views either at the live event or by sending a video message we can play at the event.
We're excited to welcome as special guest speaker/panelist, General Jeff, lead organizer of Los Angeles Skid Row Neighborhood Council Formation Committee. Twitter: @GoSkidRowGo. Jeff is a longtime community organizer in the houseless community of LA and the Skid Row neighborhood near downtown, "promoting the Skid Row resident's grass-roots Positive Movement!! (since 2006)". Jeff comments, "Just so you know, I'm not a "diet-community activist"...More like a "double-shot expresso-community activist...We've got more flavors than Baskin-Robbins! ....Skid Row is ground zero." See more at: skidrowneighborhoodcouncil.com.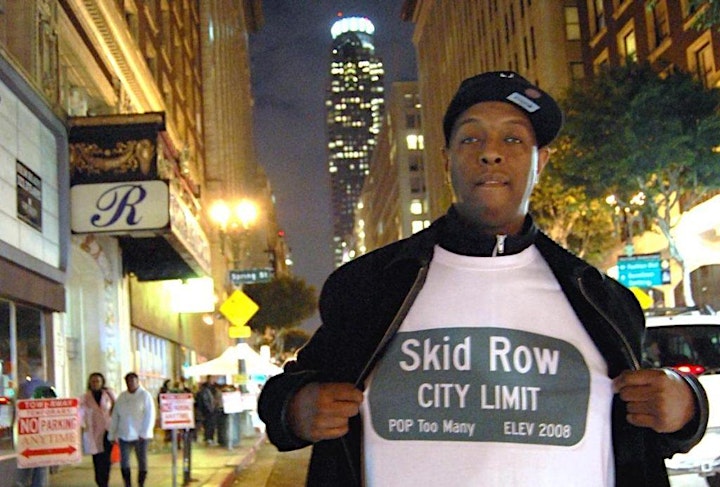 Also confirmed: Dr. Sharon Meieran, Multnomah County Commissioner for District 1 - Portland west side. (10:00-10:45am).
Commissioner Meieran has led, along with City Commissioner Dan Ryan and County Chair Deborah Kafoury, the recent official initiative to invite wider models of shelter provision in Multnomah County and address the widening current crisis. We are grateful for her work and advocacy, and willingness to engage with the Forum and new ideas.
(she is also 'my' Commissioner, we are relatively neighbors, in SW Portland. Thank you Dr Meieran! -Tim).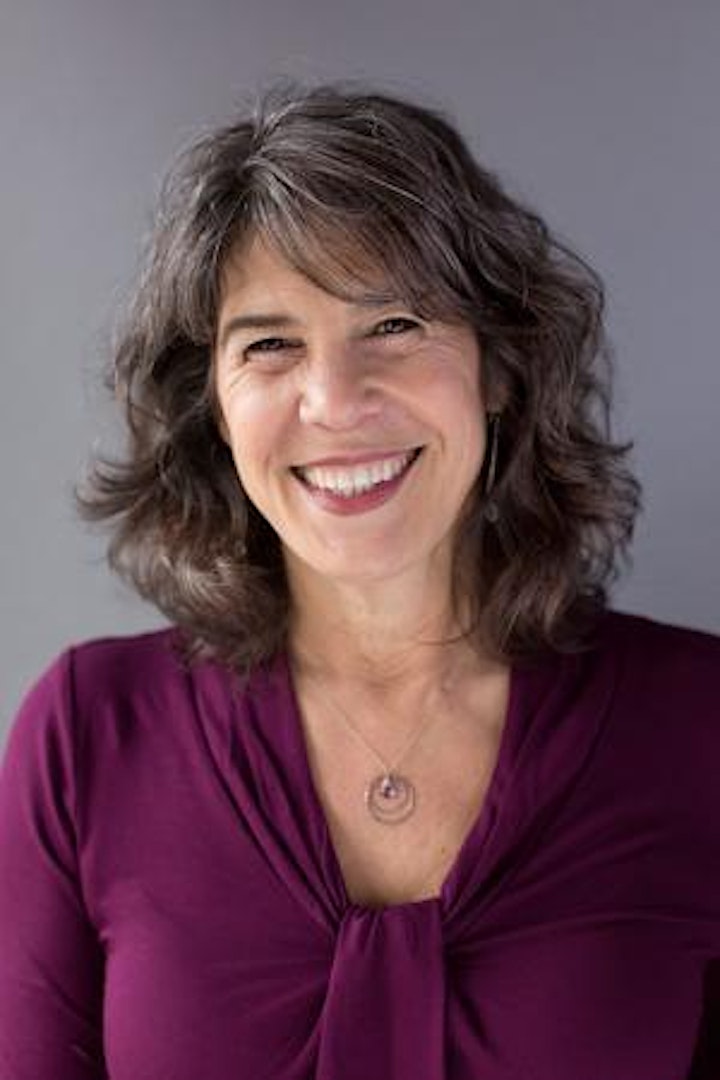 Also confirmed: Victory LaFara, MSW (they, them, theirs), C3PO Program Coordinator & Dignity Village Program Specialist, JOIN.
Invited as panelists, may participate ive or submit video/written responses:
Dan Ryan, Portland City Councilmember, Commissioner of Housing Bureau and Bureau of Development Services, and city liaison to JOHS
Hazelnut Grove current residents
C3PO camp residents (Creating Conscious Communities for Poeple Outside) residents
Joint Office of Homeless Services (JOHS) representatives
and other officials and community leaders
Registering and attending
We plan to do ticket registration on Eventbrite like last time, with tickets free or by optional donation, Zoom meeting access for up to 100 registrants, and with options to watch via livestream (YouTube and Facebook) with or without registering.
If you'd just like to get the video recording later, or watch livestream, remember to select that option on the registration form so we can conserve our Zoom attendee slots.
General / open Event page:
http://forum4.pdxshelterforum.org.
This is a central and steadily-updated page with all the event info, agenda, notes on how to register and/or watch livestream, how to submit questions or comments by various channels before or during event, and also live notes.
Donation and sponsorship
The event is suggested donation - you are welcome even if you can't donate financially, but are also welcome to donate/sponsor (and be recognized for it live at the event, by your and/or organization's name, and on the archive video and permanent event/notes page, unless you tell us otherwise). This allows us to offer honoraria to panelists and respondents, and to be able to continue organizing these events.
Everyone welcomed by all means possible
We are seeking to be very flexible in how participants can engage in this event:
panelists engaging live with attendees in main Zoom space
others submitting responses in advance to the key event questions to be played or read at event
open publics who can watch via livestream on Facebook or on YouTube which offers closed captioning [possibly? checking on this], rewindability, and immediately archived and shareable video.
We also welcome comments, questions, proposals via all possible channels before and during event -- Zoom chat, email, text, voicemail, Facebook comments on livestream, or adding to the public open event document notes. The event and chat channel will be recorded and made available after event on our YouTube channel and our Facebook group.
Please share!
We encourage you to share this event announcement in your communities, and we particularly invite and urge you to invite all houseless neighbors and residents. Your/their presence, questions, and comments, spoken or written or video-recorded, will be prioritized at the event. You can find a link on event page to post cards that you can print out and distribute on street, to camps & villages, etc, or any offline context.
We hope to see, hear, and connect with you Tuesday, and before and after, and we invite your brightest and best ideas, and support, for transforming the homelessness situation in Portland.
the organizers:
Tim McCormick - PDX Shelter Forum, HousingWiki, Village Collaborative.
Sean Green - PDX Shelter Forum, Northeast Coalition of Neighborhoods, Shelter Now.
special thanks to our supporters for this event (as of Monday Mar 1, 3:30am)
Patrons
Keith Wilson, Titan Freight Systems, Portland (titansf.com)
Nate Ember, Ink:Built Design, Portland (inkbuiltdesign.com)
Human Solutions, Portland (humansolutions.org)
Portland Homeless Family Solutions (PHFS) - www.pdxhfs.org
St. Stephen's Episcopal Parish
Sponsors
Stanley Penkin
David Dickson
Sue Gemmell
Samantha Petty
Sarah Carolus
Marisa Espinoza, NW Pilot Project
Mary Fellows
Hannah Studer
Margret Zebroski
Janet McManus
Mimi German, homeless advocate in St. Johns neighborhood
Donors
Maryhelen Kincaid
Kathryn Everts
Dave Weaver
Hannah Wallace
Christy McMurty
Kathryn Everts