Description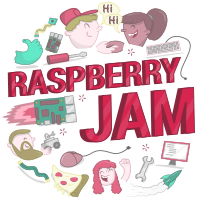 Are you ready to attend Louisiana's FIRST RASPBERRY JAM??? This is sure to be a fan favorite with the unlimited possibilities of using a Raspberry Pi in the classroom. For this first JAM session, we will discover the world of Pi (or at least catch a glimpse of it) and even put together a PiTop CEED computer powered by the Raspberry Pi. Yes, you will build your own computer! No worries, you can work in a team.
What is PD at the Cottage?
PD at the Cottage is a FREE monthly educational technology Professional Development series hosted in my home located in Minden's historic district and sponsored by AXI Education Solutions. The concept of this PD series is to provide current, in-the-moment educational technology training to both the local educators in the North Louisiana area and to participants around the world who listen to the podcast and use the online resources for the PD.
What types of things will participants learn at PD at the Cottage
Because technology and the needs of educators are ever-evolving, so will the topics covered in the PD at the Cottage trainings. While the first three session topics have been pre-selected, participants input will drive the selection of other topics as well as other presenters, co-presenters, etc!
Who is PD at the Cottage geared towards?
The PD at the Cottage trainings are for classroom teachers and school leaders who are interested in learning more about how to leverage educational technology as a tool to improve teaching and learning outcomes. Novice, expert, and all skill levels in between are welcome. Each class will employ a variety of tools and strategies, so participants are sure to discover something pertinent for their own content areas and grade levels.
What can I expect at PD at the Cottage?
For participants who attend the PD at the Cottage sessions in Minden, light refreshments will be provided. Also, if you would like to bring your children or if you do not have childcare, no worries! Your kids are always welcome to do homework or tinker with makerspace supplies. For both the in-person and online participants, expect a fast-paced, engaging session in which each topic applied to lower, upper, and post-secondary classroom settings.
How can I learn more about AXI?
Click here to read more about AXI Education Solutions and our "Education First" philosophy!