Location
PBS North Carolina (VIRTUAL Screening & Discussion Event)
10 UNC-TV Drive
Durham, NC 27709
Preview Screening, Discussion plus Q+A with PBS' s The Great American Recipe local contestant, Bambi Daniels
About this event
PBS North Carolina and RiverRun International Film Festival proudly present a preview screening of—
The Great American Recipe
This special evening begins with a preview screening of PBS's new uplifting competition show, The Great American Recipe. Following the screening Sheri Castle, host of PBS NC's The Key Ingredient with Sheri Castle, will lead a lively, fun and informative discussion with Bambi Daniels, one of the ten national contestants who hails from Winston-Salem.
Virtual Event Details:
Date: Thursday, June 23
Time: 7 PM
Where: from the convenience of your laptop, desktop, tablet or mobile device
Discussion topics: Behind-the-scenes of the show, signature recipes and more
This is a FREE event, but registration is required to receive the link to join the virtual event.
Questions about registration or the event? Contact Karen Nowak at knowak@pbsnc.org.
More about The Great American Recipe:
The Great American Recipe is a new eight-part uplifting cooking competition series that celebrates the multiculturalism that makes American food unique and iconic. Hosted by Alejandra Ramos, the series gives talented home cooks from different regions of the country the opportunity to showcase their beloved signature dishes and compete to win the national search for "The Great American Recipe." Judges Leah Cohen, Tiffany Derry and Graham Elliot bring their professional insights and deep culinary knowledge to encourage and support the contestants along the way.
More about Bambi Daniels:
Bambi Daniels (Winston-Salem) describes her cooking as Southern "Heart & Soul" food—everything has a hint of her South Carolina roots and lots of love. She grew up on her family's farms in South Carolina—her maternal grandparents farm in Chester and her homestead, Davis Farm, in Blair, where meals were prepared using what they grew and raised. She still incorporates fresh ingredients in her recipes and when she visits her Blair homestead, family and neighbors drop by to share fruits and vegetables from their gardens. Bambi loves cooking for her family, children and their friends and believes authentic connections are made and walls broken down when people sit down together at the dinner table. Her mother, Mary Emma, is her inspiration, but recent health issues have kept the matriarch from cooking. Bambi's goal is to keep the family recipes—which carry the voices of her ancestors—alive. Her signature dish has been passed down from generation to generation: smoked mac and cheese with bacon.
When and Where to watch:
The Great American Recipe premieres Friday, June 24, at 9 PM, on PBS NC, and on your local PBS station. Stream anytime at video.pbsnc.org and on the PBS Video App.
Thank you to our promotional event partner RiverRun International Film Festival!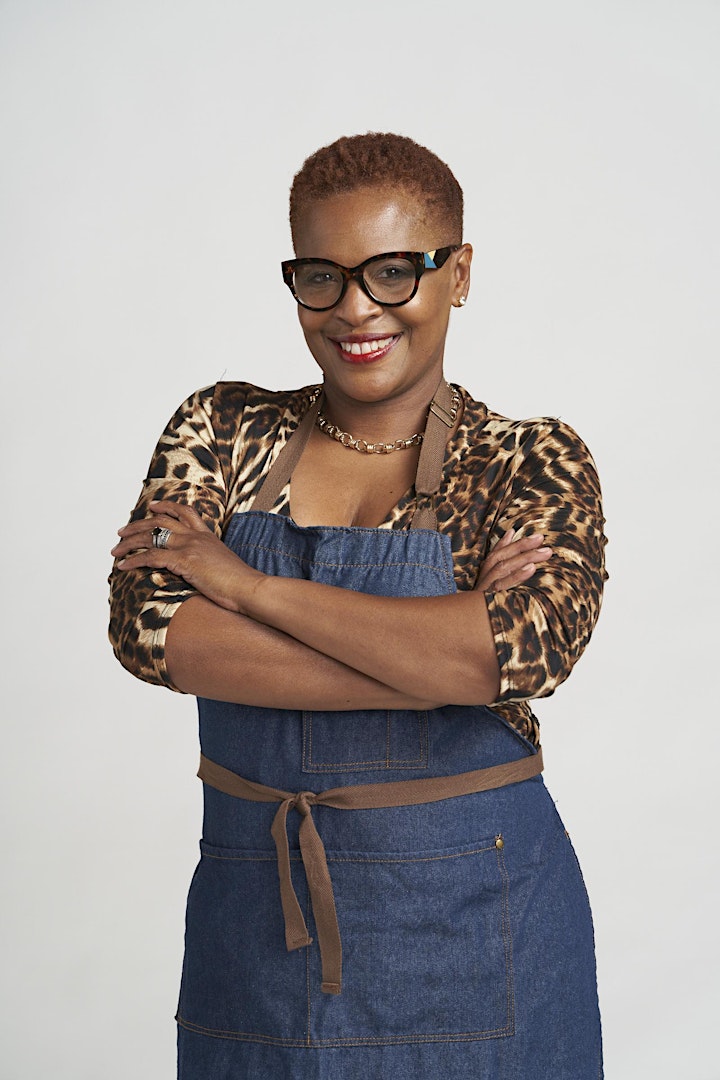 Top picture: Bambi Daniels, from Winston-Salem, NC, one of the ten national finalists competing in PBS's The Great American Recipe.
Bottom picture: Sheri Castle, cookbook author and host of PBS NC's The Key Ingredient with Sheri Castle.