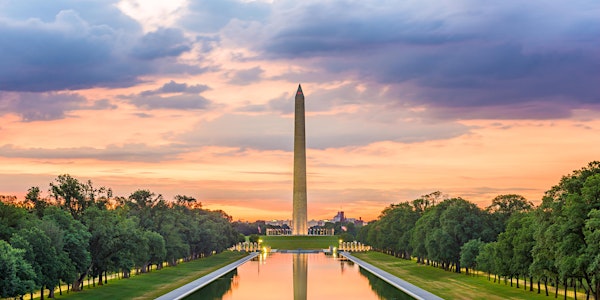 PBK D.C. Key Connections Career Panel and Networking Event
A D.C.-based get-together hosted in conjunction with the annual Phi Beta Kappa Key Connections programming series.
When and where
Location
Lehman Auditorium - George Washington University Science and Engineering Hall 800 22nd Street Northwest Washington, DC 20052
About this event
Are you a Phi Bete that just moved to the DC area or a Washingtonian who wants to make the most of their Phi Beta Kappa membership? Then come join DC PBK on October 12 at 6:30 p.m. for a Networking Event! This annual event, which welcomes recent inductees and members who might have relocated to the DC area, is loaded with opportunities to get more involved with DCPBK, and meet new people.
It will feature a career panel, happy hour with food and beverages, and more information on the local Association. It also offers a unique chance to network and connect in the spirit of Phi Beta Kappa's founding, with an emphasis on friendship and fellowship. This DC area-based happy hour is hosted in conjunction with The Phi Beta Kappa Society's annual Key Connections programming.
This event will be held at the George Washington University in the Lehman Auditorium. It is located on the B-level (1 floor below street level) of the Science and Engineering Hall (SEH), corner of G and 22nd Streets, NW (one block from Foggy Bottom Metro stop).
Key Connections offers an opportunity for new Phi Beta Kappa Society members to connect with other members across the country. Throughout September and October, our alumni associations will host happy hours, career panels, and other networking opportunities for new members. This is a great opportunity for members to familiarize themselves with their local association and network with other PBK members.
Contact Rebecca DeSantis-Randall, president@dcpbk.org, if you have any questions in the interim. We hope to see you there!