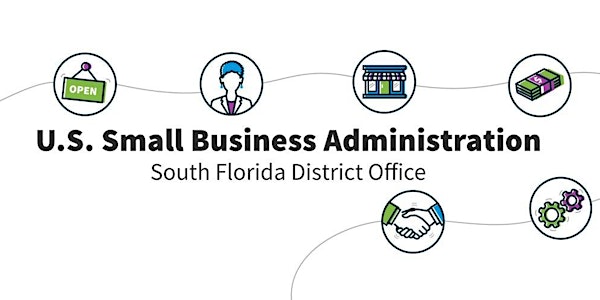 Paycheck Protection Program (PPP) Forgiveness Process Webinar 3/26
Paycheck Protection Program (PPP) Forgiveness Process Webinar 3/26
About this event
The U.S. Small Business Administration, in consultation with the Department of the Treasury, published a revised, borrower-friendly Paycheck Protection Program (PPP) loan forgiveness application implementing the PPP Flexibility Act of 2020 on June 17.
Join the South Florida District Office as we explore the forgiveness process.
Each session is limited to 350 attendees.
NOTE: Once you register, "How to Attend" information will be printed on your virtual ticket and emailed, under the subject "How to Attend," two hours prior to the event start time. Webinars will be administered via Microsoft Team.