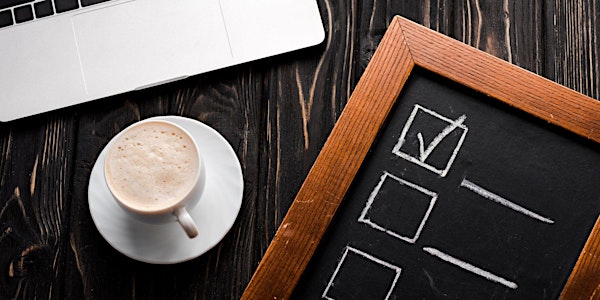 Pathways: Running a Self-Audit on Your Team
Join Dr. Brian Van Brunt's monthly conversation related to the development of collaborative, multi-disciplinary BIT/CARE teams
Date and time
Wednesday, August 9 · 10 - 10:45am PDT
About this event
Pathways to Enhancing Your Team Approach
Join Dr. Brian Van Brunt as he hosts a free monthly conversation related to the development of collaborative, multi-disciplinary teams such as behavioral intervention teams (BITs) or CARE teams. This approach to violence prevention and intervention is a best practice identified by leading researchers, the FBI, Homeland Security, the Secret Service, and the National Threat Assessment Center. Brian will be joined by different guests each month to discuss topics related to the ideal composition of a team, information sharing guidelines, the importance of having a training schedule, compliance with national team standards, how to conduct a self-audit, creating consistent documentation, culturally competent interventions, and addressing specific populations.
These free 45-minute sessions will generally involve 20 minutes of instruction followed by conversation on the topic.
Visit us: D-Prep Safety Division | Pathways Triage Tool | DarkFox Threat Assessment Tool
This month: Running a Self-Audit on Your Team
Using D-Prep's soon-to-be released BIT/CARE standards and audit document, learn why it is important to have standards and assess how your team is rising to meet these standards. Drs. Brian Van Brunt and Amy Murphy will discuss the opportunities found within a review of your team's functionality and, most importantly, how to adopt a continuous improvement model. Learn how to use D-Prep's new self-audit approach and how to develop a plan based on the audit results.
About the organizer
D∙Prep Inc. is a "full service" consulting company that provides training and consulting services for emergency response, disaster preparation & mitigation, security site surveys, as well as many administrative and personnel well being services. Our participants are members of the Law Enforcement Community, School Districts, Private Schools, Local Governments, Property Management Companies and Building Managers. All of our classes are certified for Law Enforcement in the State of California by the California Commission on Peace Officer Standards and Training (POST) and many are certified by Standards & Training for Corrections (STC). In addition, we offer several DHS approved courses that are eligible for use of Federal Grant Funds. We have taught over 60,000 law enforcement and civilian students since 1997. Our classes continue to be evaluated by our participants as amongst the highest rated classes currently being offered by POST, STC & DHS.
At DPrep we continually strive to provide affordable instruction to all of our Law Enforcement Professionals. Please read our refund policy prior to registering for our classes.
Refund Policy: DPrep will refund 50% of the tuition fee up to 10 days before the beginning of the course. There are no refunds or credits given for cancellations if made less than 10 days prior to the start date of the class or for classes not attended.