A live panel discussion featuring industry leaders on the various pathways one can take in Data Science and Machine Learning.
About this event
Join us for a live, interactive panel discussion on pathways in Data Science and Machine Learning. Special thanks to FourthBrain for co-hosting the event with us!
While many people start their careers on a certain path, oftentimes they pivot and change direction. This is certainly the case with Data Science and Machine Learning. While some people set out on a mission to become part of the AI movement, for others, it was a slower process that evolved over time. While some people prefer to start their own AI organization, others choose to join an established AI company.
In either case, whatever path you take, it is important you pursue what you find rewarding and what makes you happy!
In this session, you will meet industry leaders and hear them share their stories about their experiences moving through Data Science and Machine Learning. No stories are the same and everyone has their own journey.
This event is designed for anyone who is looking to advance their career and the various pathways one can take via Data Science or Machine Learning. Those with a non-technical background are welcome to attend as well.
Event agenda:
40 mins panel discussion:
-Caroline Lair, Founder of The Good AI, Co-founder of Women in AI
-Sadie St Lawrence, Founder and CEO, Women in Data
-Gabriela de Queiroz, Chief Data Scientist, AI Strategy and Innovation, IBM
-Brooke Wenig, Director of Machine Learning Practice, Databricks
20 mins Q&A: taking live questions from our community on Discourse
How to attend the event:
If you register, you will receive a livestream link via an email 3 days before the event.
Can't attend the live YouTube event? Don't worry. Register now to get the recorded session after.
About the speakers:
Caroline Lair is an investor and entrepreneur. She launched The Good AI in 2021, the first community of AI startups and talent on a mission to help companies transition towards a more sustainable and circular business. She's also the co-founder of Women in AI, an international nonprofit working toward a gender-inclusive AI.
Prior to this, Caroline did operate in various business positions, lately at Snips, building private-by-design AI Voice Assistant ( acquired by Sonos in November 2019) and at HCVC venture capital firm, as an investor and partner. Caroline holds two master's degrees in business (EM Lyon, France) and international relations (Lyon III, France).
Sadie St Lawrence is the Founder and CEO of Women in Data. Women in Data was named the #1 Community for Women in AI and Tech in 2021 by the Good AI. She has trained over 350,000 people in data science and designed the Machine Learning Certification for UC Davis.
Sadie has been recognized as the Top 10 Most Admired Business Women to Watch in 2021 by CIO Times, and has been listed as a Top 21 Influencer in Data. In addition, she serves on multiple start-up boards and is the host of the Data Bytes podcast.
Gabriela de Queiroz: With over a decade of experience in the data space, Gabriela has worked in research and in several startups from different industries including Software, Financial, Advertisement, and Health. Throughout her career, she has built diverse teams, created sophisticated data science solutions, engaged with customers and stakeholders to deliver business insights and drive data-centric decisions. She is passionate about building innovative solutions, understanding business gaps, and customer needs, and delivering a flawless experience.
Currently, Gabriela de Queiroz is a Chief Data Scientist at IBM leading AI Strategy and Innovations. She drives AI adoption across existing and potential customers, leading outreach strategy across our open source ecosystem and data science community.
She is actively involved with several organizations to foster an inclusive community. In 2012 she founded R-Ladies, a worldwide organization for promoting diversity in the R community, present in more than 200 cities in 55+ countries with over 100,000 members. In 2019, she founded AI Inclusive, a global organization that is helping increase the representation and participation of underrepresented groups in Artificial Intelligence.
Brooke Wenig is the Director of the Machine Learning Practice at Databricks. She leads a team of data scientists who develop large-scale machine learning pipelines for customers, as well as teach courses on distributed machine learning best practices. She is a co-author of Learning Spark, 2nd Edition, co-instructor of the Distributed Computing with Spark SQL Coursera course, and co-host of the Data Brew podcast. She received an MS in Computer Science from UCLA with a focus on distributed machine learning and a BA in Chinese. She enjoys cycling and taking her dog, Bingo, to the beach.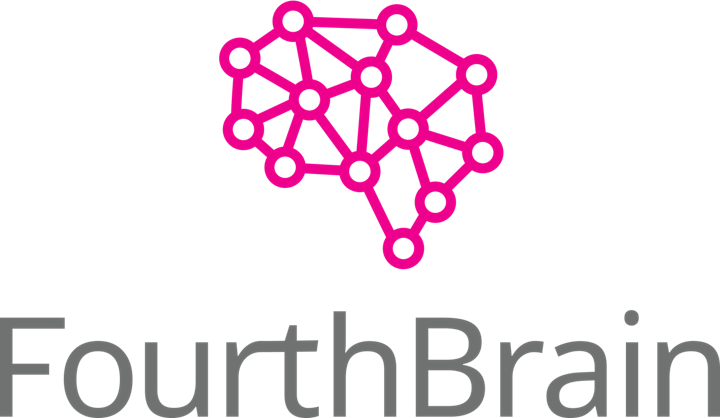 About FourthBrain
FourthBrain's mission is to bring more people into the growing fields of Machine Learning and Artificial Intelligence. We are increasing the talent pool and enabling more people to make an impact in this field with our flexible, accessible education programs that create pathways into ML and AI careers.
We offer 2 Programs:
1. MLOps Applications Program: Our 12 week program will help get you prepared with the MLOps tools, skills, and best practices for deploying, evaluating, monitoring and operating production ML systems.
2. Machine Learning Engineer Program: Our 16 week program will prepare you with the technical skills to be a machine learning engineer including web analytics, deep learning, computer vision and time-series analysis.
With FourthBrain's live, online, instructor-led programs in Machine Learning, you can join a career path that has been ranked as one of the best in the world. Our programs are designed with a flexible and practical curriculum, paired with hands-on projects that apply the concepts you've learned to make you career ready. FourthBrain is backed by the AI Fund, which was founded by Dr. Andrew Ng in 2017.