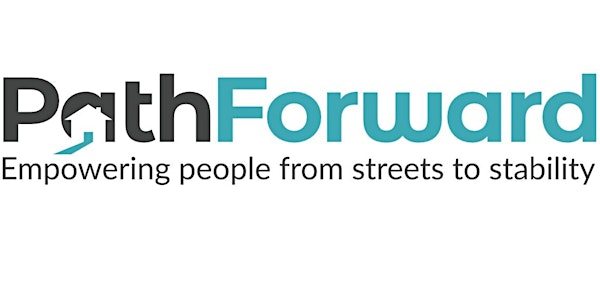 PathForward Volunteer Orientation
Ready to volunteer in-person at PathForward's Homeless Services Center? Attend an orientation before your first shift to learn more!
About this event
We're excited to have you volunteer with us at PathForward! Once you've completed our Volunteer Application and have verified your COVID-19 vaccination status, please attend one of our Volunteer Orientations so you can learn more about the mission you will be supporting, where to go, and what to expect.
This Volunteer Orientation is required for in-person volunteers only. If you wish to volunteer remotely with PathForward, you do not need to attend an Orientation and you are not required to share your COVID-19 vaccination status. Our Orientation is offered twice-monthly: on every first Monday and every third Thursday. You are required to attend only one of those two offerings before beginning your first in-person shift at the Homeless Services Center.
Questions? Please contact PathForward's Volunteer Coordinator at nalomar@pathforwardva.org or 703-228-7815.