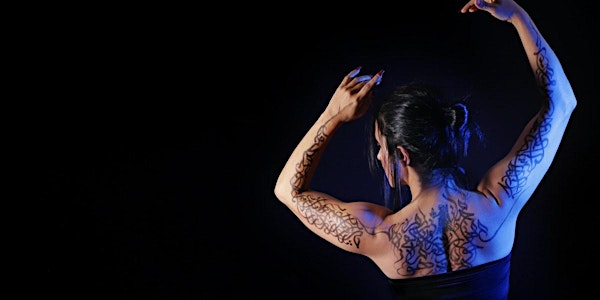 Passport to Persian Calligraphy Performance Art
A fundraiser of Public Art and Arts Education. Join us for a unique presentation of art.
When and where
Location
Encinitas Community and Senior Center 1140 Oakcrest Park Drive Encinitas, CA 92024
About this event
Prepare yourself to be transformed by music performance by L.A. painter Mohtadi Mirak conceptual traditional dance by talented Kosar Abbasi, and celebrated San Diego based Iranian musicians.
Mohtadi Mirak likes to reveal the nature and feelings of people, to catch sincere moments, and to create mood and atmosphere. He hopes in his performances with calligraphy to embrace a moment, a story, and a compositional integrity whether on canvas or human skin. In this performance, the circle of life is depicts using the body as a canvas and calligraphy as the medium to show the light and dark of the universe. These are sacred and divine themes based on the Persian poet Rumi.
Kosar Abbasi discovered freedom through movement when she left Iran where dancing is forbidden. Life without dance was no life at all for her. She was highly acclaimed both in India and Malaysia before moving to LA in 2016. She is now the managing director of Fusion Art International, a diverse platform of expression for performers. She is also the founder of the KLX app, a meditation, yoga, dance, and nutritional app.
The audience will enjoy light refreshments and Persian sweets during intermission.
All proceeds from this event will go toward public art and arts education in Encinitas. Ticket information will be forthcoming.
Doors open at 6:30