Event Information
Location
The Soiled Dove Underground
7401 E 1st Ave
Denver, CO 80230
Description
Enjoy an up-close and intimate evening with some of Denver's Best seasoned and emerging local artists! A night of indie, jazz, soul music, spoken word, displays by local and regional visual artists, live art and good vibes! Passion4Arts Showcase offers a fresh, local perspective on culture and entertainment.
Show is expected to sell out, so get your tickets ASAP!
Doors Open @ 5 pm
Art Exhibition & Sale 5pm - 6 pm
Live Performances 6pm -10pm
LIVE PERFORMANCES BY:
Hazel Miller - Special Guest
---
Hazel Miller is not just a great singer; "she is a force of nature!" quotes the Rocky Mountain News. Her voice has been called "stunning, moving and powerful." Hazel has been a sought after performer in Colorado for the past 30 years; " Whether she is singing blues, jazz, pop, or Gospel, her voice charges the songs with a primal dose of genuine soul" a quote from the Rocky Mountain News. Hazel Miller Band was formed more than 2 decades ago. HMB performs an eclectic blend of Jazz, R&B, Blues and original music. Hazel Miller Band's music is designed to make the audience dance and sing-along. They play music that excites and involves the listener.
The first highlight of 2015 was Ms. Miller's singing of the national anthem at the inauguration of Colorado Governor John Hickenlooper, January, 13, 2015. Later on that night the Governor's Inaugural Concert featured the Lumineers, String Cheese Incident and Big Head Todd and the Monsters with Ms. Miller. Ms. Miller performed at the FIS Alpine Ski Championships in Beaver Creek, Colorado on February 15,, 2015; with an estimated international television audience of 180,000,000 viewers. Ms. Miller has been chosen to record a welcome greeting for visitors taking the trains to the main terminal at Denver International Airport.
Winter of 2014 Ms. Miller toured with Big Head Todd and the Monsters. They toured the entire country with great response from audiences. Ms. Miller had a great summer, 2014, of festival appearances in Grand Junction, Del Norte, Pagosa Springs, Frisco, Breckenridge, Erie, Boulder, Telluride, Mississippi, New Mexico and Wyoming. HMB has appeared many times at the historic Red Rocks Amphitheater as the head liner and as an opener. Ms. Miller has appeared as a special guest of Big Head Todd and the Monsters for more than 17 years. This year marks HMB's second appearance as the opener for The Botanic Gardens Music Series. Summer 2012 they opened for Al Green and 2013 had them opening for Michael Mc Donald.
Ms. Miller's music can be heard on many local radio stations, KBCO, KUVO, KRFC, KOTO and KCNU. Nationally, Sirius Radio and XM Radio are playing her music on the "Real Jazz" B. B. King's Blues stations. Mark Ruffin, on XM Radio added Ms. Miller to the lineup fall of 2010 and she continues to be a requested performer. Ms. Miller sang on 6 tracks of the hit 2014 CD Blues Masters 3. This CD featured Mickey Thomas from Jefferson Starship and Tim Tucker, executive producer and lead guitarist on the CD. The reviews said this about Ms. Miller's vocal performance: "Miller's vocals would rival Koko Taylor".
TheVoice
---
TheVoice, a powerhouse hip hop performer from Denver, Colorado, is rapidly becoming one of the most vital outlets of creativity in the independent scene. As a rapper, songwriter, vocalist, music producer and record producer, TheVoice has defined not only what it means to be a dynamic artist, but what it means to be an empowering, uplifting woman in the industry.

With her latest studio endeavor, an album entitled 'No Gimmick,' TheVoice effortlessly blurs the lines between hip hop, neo soul and spoken word. Compared to the likes of Bahamadia, Jean Grae, Lauryn Hill and Nina Simone, TheVoice has embodied her moniker by making her voice the most important element of her artistry. She speaks truth to power, a "rawness" that Danielle Blaiq of Music Existence has described as "piercing."

TheVoice is known as one of the pioneers of Colorado's hip hop, neo-soul, and spoken word scenes. She's performed at some of Denver's finest venues, from the Walnut Room to the Mercury Cafe to the Colorado Center of Arts. Outside of her studio and live pursuits, however, TheVoice also works in her community. She taught hip hop at Denver West High School and has even penned music for a Black Starz commercial that articulates the plight of black Americans through poetry.

Her name is, after all, the representation of "the voice from within that's seldom heard." Thus, her music delves through the realms of societal ills, self-respect, female empowerment, love, and so much more. She's an eclectic and versatile songstress and poet.
Tony Exum Jr - Special Guest
---
This National Recording Artist's saxophone style brings to mind the sultriness of Grover Washington, Jr., the soulfulness of David Sanborn, the silky smoothness of George Howard, and the tender passion of Ronnie Laws. Thomas "Tony" Exum, Jr. was born in Colorado Springs, CO. He spent much of his childhood travelling from Germany, to Mississippi, to New Orleans, and back, due to his military upbringing. As a child, as early as age 3, Tony's interest in "grown up" music was extensive.
For Christmas, at the age of 6, Tony received Parliament-Funkadelic albums, but by then, he was already a huge fan of Slave, the Jacksons, S.O.S. Band, RUN DMC, LL COOL J, and of course, New Edition. He not only could recite the words to his favorite tunes, but could also identify any instrument! At the age of 11, Tony picked up a saxophone given to him by his uncle Larry, a U.S. Army musician for Fort Carson, for the first time and soon developed a love for it. He later developed a passion for the sounds he could create with the saxophone, even being asthmatic; and this is where his journey began. "I knew I would be a musician of some sort. The saxophone intrigued me and quickly became the way my heart wanted to express itself musically." says Tony Exum, Jr.
Tony Exum, Jr. attended the highly-acclaimed, prestigious Lamont School of Music, University of Denver, and believes that this is truly where his career began. In his developing years, Tony utilized his gifting by performing in stage plays, and as a side-man across the state of Colorado. He very quickly became a widely sought-after musician performing live more than 150 times a year. Tony credits the success he gained in the early years to the "greats" he shared the stage with like: the Temptations, the Four Tops, Dennis Edwards, Cheili Minucci & Special EFX, and the Chi-lites, and War – just to name a few.
In 2008, Tony took a leap of faith, began his solo career, traveled extensively with local backing bands he performed with and managed, and became a fixture in Denver's famed jazz venue, Jazz@ Jacks where he continues to perform regularly. In 2010, he released his first album, "Finally." Tony marks this release as one that catapulted him into the National scene. The next few years, the year 2011 specifically, not only grounded Tony, but molded and shaped his professional career. He began performing nationally at jazz venues like Blues Alley, Washington DC, Sedona Jazz on the Rocks Festival, JW Marriot Jazz Festival, Phoenix AZ, Yoshi's, San Francisco, CA, and many others. This lead to the coveted award voted by over 10,000 listeners, the 2011 International Breakout Star Award by the Los Angeles based coffeetalkjazzradio.com.
In 2012, Tony released his sophomore album, "The One." He co-wrote 11 of the 14 tracks, and it was this release that further developed him as a musician and writer. He describes these rhythmic tunes as a classy mix of "urban contemporary jazz funk meets R&B. As Ronald Jackson, of thesmoothejazzride.com, says: "Tony Exum's sophomore effort called "The One," contains much of the vibe and groove that brought his fans to his side in the first place: A combination of danceable jams, sensuously slow and appealing R&B'ish seductions, and an even punchier delivery on other tracks, if you can imagine that!"
After this release, Tony began sharing stages with the Maze featuring Frankie Beverly, Gail Johnson, Aysha, Troop, Nick Collionne, Gerald Albright, Dave Hollister, Norman Connors, Paul Taylor, Pamela Williams and Dave Koz. As a live performer, Exum's smile and sense of humor effortlessly connects him with his audience. He exudes the unique chemistry of passionately seductive soul, flirtatious solos reminiscent of old school R&B, all while bringing his captive audience to their feet as he teases them with (instrumental) battles with fellow band members. Exum commands the stage as if he owns it, while remaining humble, and always willing to share the stage with other industry greats.
Gladys
---
Both SARAH MOUNT (on sax) and DAN BRIECHLE (on drums) have both spent their entire life saturated in music, visual art and performance, but the serendipitous meeting and collaboration that began two years ago initiated the instrumental electronic duo we know today as GLADYS. With the 2014 release of their EP, ALGORHYTHM, this Denver based band has gathered some attention with their compelling combination of rich electronic sounds and layers among mixed styles of acid jazz, grooving EDM, and soul. By blending hook-filled melodies and live improvisation within hard and heavy beats, GLADYS's ability to compact a vast array of influence and experience into a singular sound aims to take the listener on a one-of-a-kind harmonious journey. You're in for a treat.
Jovan Mays
---
Jovan Mays exemplifies the true spirit of community that is the basis of the poetry slam. Since 2010 he has been a competing member for the Denver Slam Nuba National Team. In just his 2nd year he was crowned a National Poetry Slam Champion in Boston, Massachusetts. He has achieved notable success as a slam competitor not only locally but also throughout the country; but it is his commitment to community and education in both urban and rural communities that distinguish him as an organizer and artist.

Host of the successful Sigma Tau Delta Open Mic Series that took place on The Chadron State Campus, during his time attending college there he also facilitated the highly popular "Write Track" workshop series and produced the variety show "Release" which introduced the art form of Performance Poetry to a whole new generation of young folks in rural Nebraska. All while playing Football, Wrestling and working toward his degree to become a History Teacher and Coach.

He now resides in Denver, CO. where he continues to workshop and educate people of all ages about this great art. His poetry program "Your Writing Counts" has reached upwards of 300 schools in just two years. Mays also serves as the SlamMaster for Slam Nuba and their Open Mic/ Slam night, which is sponsored by the Denver Film Society. This event occurs on the 1st and last Monday of the month at the Crossroads Theatre in the Historic 5 Points District.
Theo Wilson
---
Theo E. J. Wilson , also known by his poet handle, "Lucifury," is a modern Renaissance Man. His natural knack for artistic expression had him dabbling in, and even mastering almost every art form he put his hands to. Battling manic depression from and early age, this knack would save his life, and shape an award-winning career as a spoken word artist, pianist, actor, singer, rapper, dancer, and activist. Theo is a founding member of the Denver Slam Nuba team, who won the National Poetry Slam in 2011. He began his speaking career in the N.A.A.C.P. at the age of 15, and has always had a passion for social justice. He attended Florida A&M University, where he obtained his B.A. in Theater Performance. Upon graduating, he interned as a full time actor in St. Louis Black Repertory Company, where he was introduced to Slam Poetry, and has never looked back. In 2004, he returned to Denver, winning many local slams against Denver's top competitors. He won the 2007 Erotic Poetry Slam in Austin, Texas, and in 2009, he had the honor of placing 5th in the world at the International World Poetry Slam. He teaches and lectures on poetry with the Art-From-Ashes nonprofit poetry therapy organization and, and is a proud resident of Denver, Colorado . He has participated as a featured speaker in several TEDx Mile High productions . In 2013, Theo began speaking with Rachel's Challenge, an organization started by the family of Columbine victim, Rachel Scott. Theo has opened for performers such as Dead Prez, The Flobots, Bahamadia, Saul Williams, Taylor Mali and Universes.
Sista Soul
---
Denver's soul singer-songwriter Sista Soul, brings a unique fusion of Rhythm and Blues, jazz and hip hop to her sultry lyrics. Sista Soul has spent over 10 years on the music circuit honing her skills. Sista Soul's music is timeless and powerful, It's that feel good intimate music that moves your soul and keeps you grooving. Equipped with unbelievable vocal style, Sista Soul's sound is influenced by a mix of vocalists and lyricist.
Mahogany
---
Kenya Fashaw, better known as her stage name Mahogany, is a Spoken Word artist, actress, playwright, host and musician. She was a member of the 2012 Slam team, Slam Nuba and is currently the host of her own poetry venue, called House of Poetry. Kenya has also made her debut in April as a playwright and director with 5280 Artist CoOp producing her play, Colorism. Kenya will continue to expand her talents all over the state of Colorado and eventually the world.
Devin Montagne - Live Art
---
Devin Montagne, as an orginal artist, seeks to create beauty through his performances, through his art, and through doing what he loves. Devin's passion is paint. However, when only you as the artist benefits, what fun is that? Performance painting allows his passion to become something greater than himself, and allows the viewer to engage in the moments of creation.
EXHIBITIONS BY LOCAL AND REGIONAL VISUAL ARTISTS:
April Tsosie, VelArt Denver, Donte Janae and Adelina Gonzales
For Sponsorship and Advertising Opportunities contact Lynn Baker at lbaker@gmcoffeehouse.com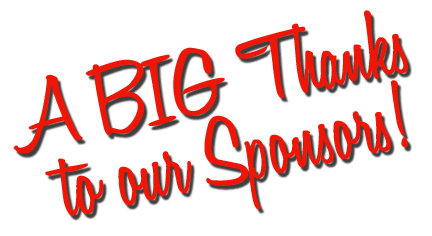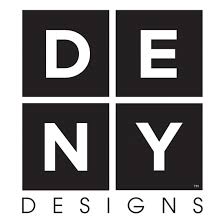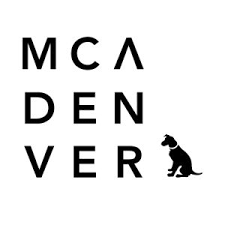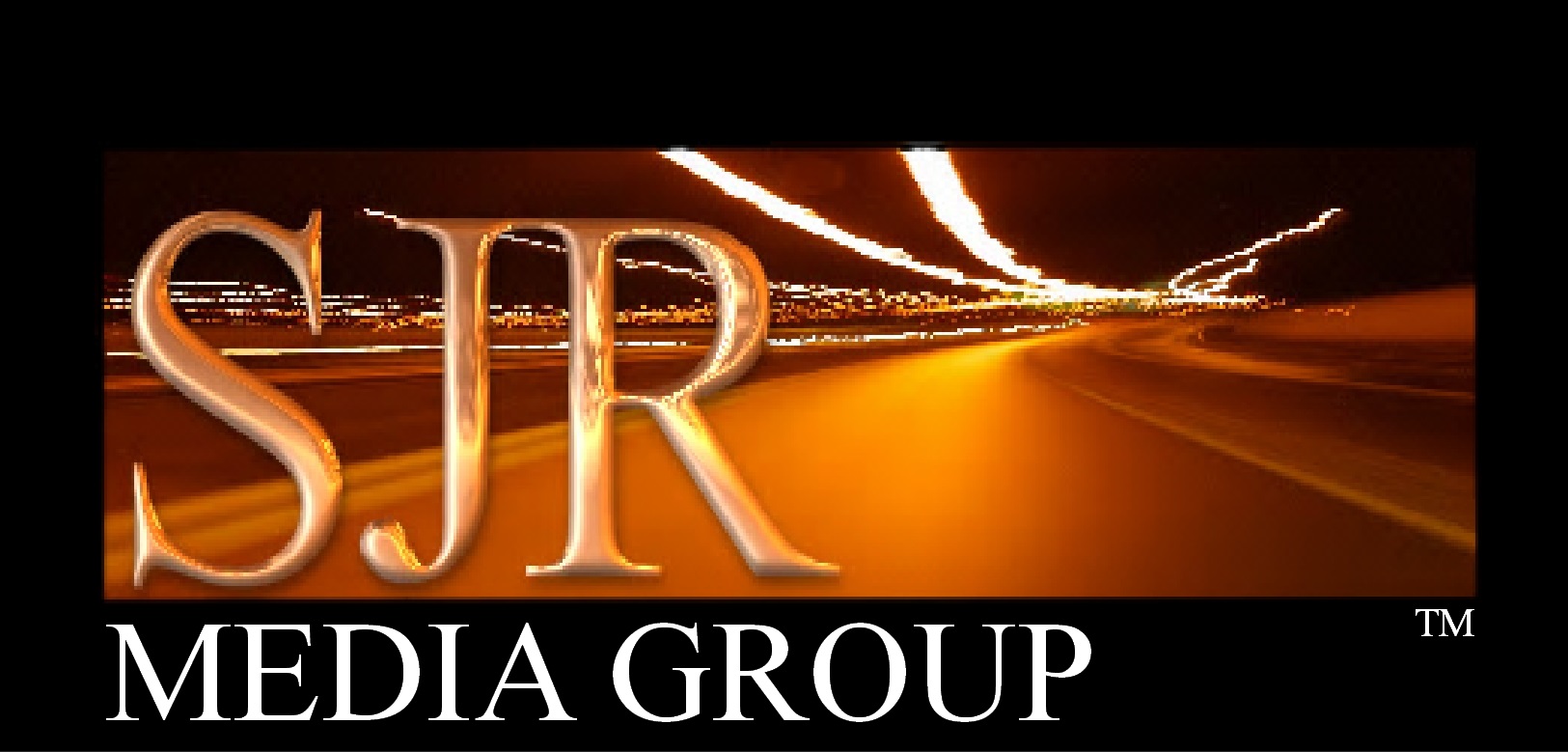 Date and Time
Location
The Soiled Dove Underground
7401 E 1st Ave
Denver, CO 80230