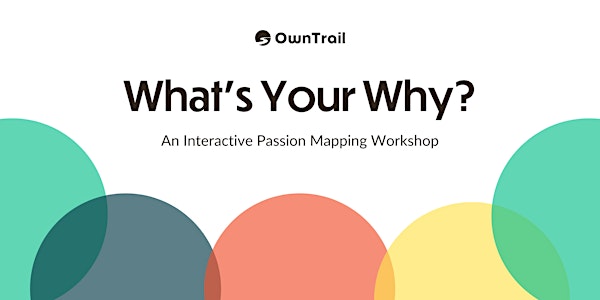 Passion Mapping Workshop
Join OwnTrail CEO Rebekah Bastian as you make your own passion map to embark on a year of living life on your own terms!
About this event
We all have our passions. But how do they align?
We're a lot of things at once: our career, our relationships, our activities and interests...
Our passions can be broad, our titles can be multi-hyphenate...
These are beautiful things, but it might leave you wondering how it all fits together.
OwnTrail CEO Rebekah Bastian decided to create a passion map of her life to answer that question, and through that found lovely symmetry in the way her passions complement each other. Join her to make your own passion map as you embark on a year of living life on your own terms!
Part casual networking, part interactive workshop, and totally centered on you, this free event is for you if you're:
✨ reflecting on your personal and professional experiences as one journey
✨ embracing the freedom of not having to fit your life into neatly into predefined boxes
✨ craving space to explore your passions across roles and interests
✨ looking to connect with others interested in understanding the trails they're blazing through life
About OwnTrail
OwnTrail is the platform where women visualize and navigate their unique paths through life. Share the trail you've blazed as a powerful way to own your story, support others and build meaningful connections with others. Because every woman is a trailblazer.
By RSVPing, you agree to receive periodic emails from OwnTrail. You may opt out of receiving emails at any time, and OwnTrail will never sell, trade or misuse your contact information, including sharing with unauthorized third parties.