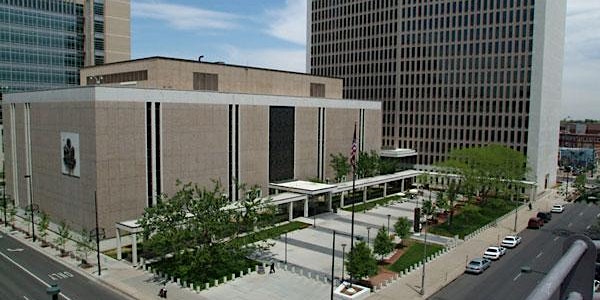 Part I: Intellectual Property for Beginners Series
When and where
Location
Rocky Mountain Regional U.S. Patent and Trademark Office 1961 Stout Street 2nd Floor Denver, CO 80294
Description
Part I: Intellectual Property for Beginners Series - Utility Patents, Design Patents, Trade Secrets, Copyright, and Trademarks
We invite you to join us for a series of programming on understanding intellectual property (IP) basics. Part I in the series will focus on an introduction to the different types of IP, how to research/determine if an idea is novel, and the comparison between a provisional and non-provisional patent application.
Date/Time: Friday, February 23, 2018 from 10 a.m. - 12 p.m MST, 11 a.m. - 1 p.m. CST.
Rocky Mountain Regional U.S. Patent and Trademark Office
1961 Stout Street
2nd Floor - Long's Peak Conference Room
Denver, CO 80294
For more information, please contact Nicole Ippolito.
University of Nebraska College of Law
1875 North 42nd Street, Room S117
Lincoln, NE 68503
For more information, please contact Brett Stohs or LeAnn Frobom.
If you are outside of Denver or Lincoln metro areas and are interested in viewing this presentation, please contact the Rocky Moutanin Regional Office and we will attempt to accomodate your request.
**Please note that if you are attending at the Rocky Mountain Regional Office of the USPTO, it is located in a federal facility. Visitors are required to present a valid form of government-issued identification (driver license or passport) and will be subject to security screening to gain access.