About this Event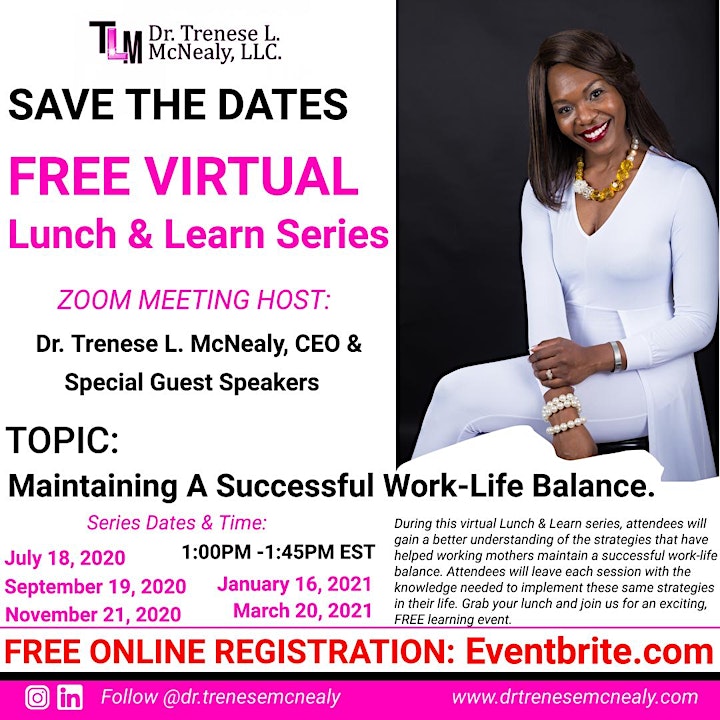 A Five Part Series...Part 3
Zoom Meeting Host: Dr. Trenese L. McNealy, CEO, Dr. Trenese L. McNealy, LLC.
Speakers: Special Guest Moms
Objective: During this virtual Lunch & Learn series, attendees will gain a better understanding of the strategies that have helped working mothers maintain a successful work-life balance. Attendees will leave each session with the knowledge needed to implement these same strategies in their life. Grab your lunch and join us for an exciting, FREE learning event.
Don't worry, the camera and audio will remain off for attendees except for the guest speakers when presenting.
Limited to only 100 attendees per session!
VISIT: https://drtrenesemcnealy.com/
Instagram: Follow @dr.trenesemcnealy