Join us on the popular Columbia Gateway Drive for German food, music & fun! Let's talk upcoming opportunities & how to join our team TODAY!
About this event
Interested in analytic and prototype development in emerging technology areas? Then come learn more about our upcoming positions in software engineering, testing, and integration of hardware and software applications.
Primary LCATs include:
Software engineers
Cloud Software Engineers
System Engineers
Data Scientists
ISSE/ISSO
Network Administrator
System Administrators
TS/SCI with Active Poly Required
Cloud Software Engineer (Various Levels) (R116761)
Use the latest Cloud technology to develop analytics to interrogate massive cyber data sets and help mission analysts thwart the adversary.
Use your system engineering skills to design, maintain and improve network and mission architecture and to support the integration efforts of analytic platforms into corporate infrastructures. You will also oversee the support of all network equipment and provide Tier 3 support for the network administration team.
Work with system engineers to assess current processes to identify and recommend areas of improvement. Work with the customer to design and implement improvements and lead training sessions or workshops as needed.
Software Engineer (Various Levels) (R116778)
Work side by side with mission analysts to create prototypes using the latest technologies. Prototypes are developed in minutes to days to help analysts discover adversarial TTPs and mitigate attack vectors.
Systems Administrator (Various Levels) (R116779)
Help secure and maintain a variety of mission networks from Splunk, AWS, Windows, Linux, VMWare, Hadoop and more.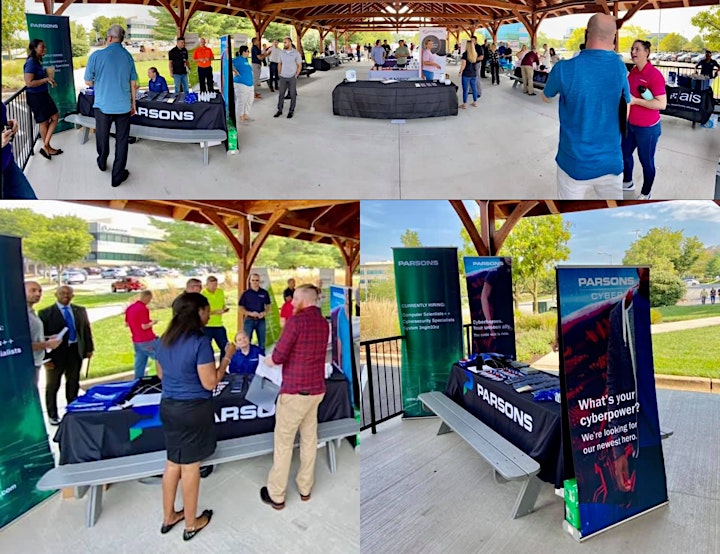 Organizer of Parsons National Intelligence Networking Event - Oktoberfest Edition