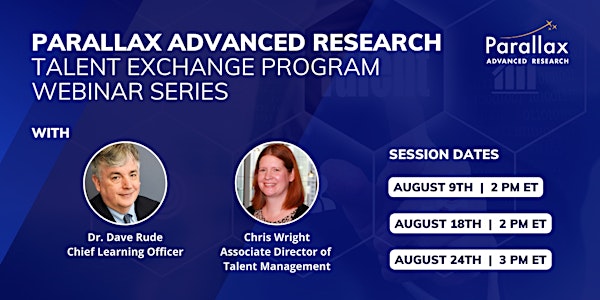 Parallax Advanced Research Talent Exchange Program - Webinar Series
Please join Dr. Dave Rude and Chris Wright for an information session detailing Parallax's new talent exchange program.
About this event
Topics include:
1. The benefits and outcomes of a talent exchange
2. Overview of the talent exchange process
3. Roles and responsibilities of Parallax, home organization, host organization, and participant
4. Suggested eligibility
5. Logistics & administration
If you are unable to participate in an information session, you may email talentexchange@parallaxresearch.org and we will follow up to answer any questions you may have regarding the program.
You may also visit our webpage at: https://parallaxresearch.org/services/innovation-talent-management/parallax-talent-exchange-program