Location
Capital Retreat Center (outside Baltimore)
12750 Buchanan Trail East
Waynesboro, PA 17268
Description
Shifting the Paradigm.
April 29 - May 1
Once again we will gather together to #shifttheparadigm in Jewish early childhood education. Are you ready to make a difference? Do you contribute your heart, your energy, and your time to #makingshifthappen? If so, we need you with us in 2018!
Some of the questions on our minds this year:
Strong image of the child: Does our interaction with children in our schools match our beliefs about them?
Role of the Educator: What role do you play in your learning environment?
Atelier: What does it mean and look like as an organizing principle for schools? What might this mean from a Jewish perspective?
Nature education: How can we transfom the outdoors into a natural Jewish learning environment? Can nature be another teacher in the environment?
Jewish Lenses: Are the Jewish big ideas present in your program? How does your school seamlessly integrate these into the everyday work?
As always:
How do we #MakeShiftHappen in our schools and communities?

What does excellence look like across the curriculum and across the country?

How do we express Jewish ideals in the everyday life of our schools?

How do we document and share our work?

YOUR registration (and your prior feedback) guides the organization of the conference.
---
See and feel the energy of a Paradigm Project Conference:
This conference is all about multiplying the seeds of excellence and WE NEED YOU! We are looking for everyone to be a volunticipant. Share your interest, passion, strengths, and hidden talents wtih us! This is your conference...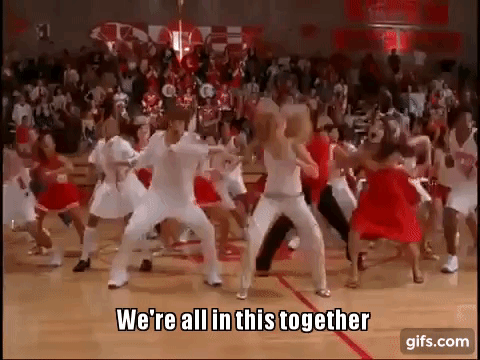 ---
Sunday Experience Options:
Choose your own adventure for Sunday, April 29, 2018
We will formally open the conference together at 5:30pm at Capital Retreat Center.
Option A: Playscape Tour. Group visit to 2 local school playscapes in Washington, D.C. Details will follow. 1-3pm. Optional- roundtrip transportation will be available for an additional $100 to/from BWI airport (noon pick up at BWI, arriving at Capital Camps by 4:30pm. Leaving Capital Camps at 2pm on Tuesday returning to BWI.) Purchase transportation ticket today in addition to your bed ticket.
Option B: Jewish Lenses 101. Join Diana Ganger and Veronica Maravankin for a crash course in the Jewish Lenses approach. This 2-hour introduction will be followed by additional, in-depth sessions during the conference. 3-5pm
Option C: Nature Intensive. Join Gabe Goldman in nature explorations and experiences. Become familiar with the surroundings and how you can bring this work back into your classroom and school. 3-5pm
Option D: Nada. None of the above; I will see you at the opening session at 5:30pm!
---
Pricing:
Pricing is per person and includes pre-conference, accommodations and food.

Early Bird Pricing is available through January 29, 2018 (enter code EARLYBIRD into the "Promotional Code" field at the beginning of registration) to get $75 off the list price.
Rooms:
Based on your feedback, this year we are again offering a detailed selection of room types and have set prices to match the accommodations. You will note that we are including off-site hotel accommodations as an option again as well.

New this year, we are offering full and half cabins. These options can accommodate 5-10 participants and will need to be reserved by emailing heather@jparadigm.org.

If you are looking for a more affordable accommmodation, consider booking a bed in a shared cabin. Cabins are lovely, heated, and centrally located. There will be five people in each.

If you select a double room or shared cabin, you may request a particular roommate. There will be a field to enter this on the registration form. Your roommate will need to select the same accommodation type when she/he registers. Singles are available as well.
---
Other notes:
Kosher supervision at the retreat center is maintained by the

Rabbinical Council of Greater Washington

. All dairy meals will be Cholov Yisroel.

You matter to us. There are endless questions that you may have, and we hope we can answer them for you in advance of your arrival. We want you to be comfortable! There is no one better equipped to handle your questions with kindness and integrity than our own Heather Siegal, whom you can contact at heather@jparadigm.org with any logistical, content, networking or other questions.
---
FAQs:
Content
Q. What will the schedule be like?
A. Your registration form offers us key information about the kind of conference you are needing at this moment. Our planning committee reads and considers all of this intake information before scheduling the conference. This helps us prioritize which presenters to invite and which aspects of Jewish learning would most effectvely deepen the experience. Based on previous years, we know that you can expect sessions of varying sizes and formats, with overarching threads around leadership, Jewish big ideas, and social-constructivist early childhood education (think: relationships, the Reggio Emilia approach, exploring materials, and a growing focus on nature education). Some of the most important moments at a conference happen over a walk or during impromptu conversations on the couch, and the schedule allows for this as well, respecting however you choose to participate. To see last year's schedule, check out this link.
Q. I am panicking about choosing my pre-conference!
A. We hear you! You can make a change to this enrollment until March 31, 2018. To do this, please email heather@jparadigm.org.
Registration
Q. When can I check in?
A. Anytime between 2-5:15pm on Sunday, April 29, 2018.
Q. Holy moly there are so many room choices!
A. We occupy every room at the retreat center, even utilizing rooms at a nearby hotel. The accommodations vary and we want to make sure you are paying for what you are getting--no more and no less. We have learned that knowing what you are getting helps folks feel maximally comfortable when they arrive.
Q. Tell me more about the option to stay at an off-site hotel.
A. Because space at the retreat center is limited, we are pleased to offer a housing option at the nearby Cobblestone Hotel. For some #ParadigmShifters, this is the perfect option--a lovely, quiet getaway at the end of the conference day. When you hereby register for this type of accommodation, we will secure your hotel room for you--this is one-stop shopping! If you select this option, we suggest having a rental car. You can consider hitching a ride with a fellow #ParadigmShifter, though this may be an unreliable option.
Q. What is the refund policy?
A. If you cancel by March 15, 2018, you will be issued a 75% refund. (No refunds will be issued after that date.) Because our room reservation process is more precise this year, we are unfortunately not able to accommodate a more generous refund policy. Contact heather@jparadigm.org.
Travel
Q. Which airport should I fly into?
A. You have a few solid options: Baltimore-Washington (BWI), Reagan (DCA), Washington Dulles (IAD). If you are partaking of Sunday's options A or B, DCA is the closest airport.
Q. How should I get from the airport to the Retreat Center?
A. We suggest renting a car. Head to the Hub to ask for a ride or try using our rideshare board. A shuttle is also a good option. LL Transit is scheduling carpools for a reduced rate ($25-$125 single trip, depending on carpool size, with a $25 surchage for DCA trips). Owner/driver team can also be scheduled for a single rider. Contact Delisa (lldeejay@icloud.com or 717-762-8697).
Q. How would I get from a pre-conference to the Retreat Center?
A. We recommend renting a car or catching a ride with a fellow #ParadigmShifter by utilizing our rideshare board.