Join us for this free, educational program to learn how innovations in access to medication are impacting patients' lives.
About this event
BioOhio is excited to spotlight member company CoverMyMeds, which solves medication access challenges for patients every step of their journey through a unified brand that now includes RelayHealth, RxCrossroads, and McKesson Prescription Automation.
Our combined experience spans nearly 90 years and together, we're applying our expertise to solve big problems in healthcare. We accelerate innovative solutions for problems like medication access, affordability, and adherence in a way that everyone can participate - from providers to pharmacies, payers to biopharma, and especially, patients.
Together, we help increase speed to therapy, reduce prescription abandonment and support improved health outcomes for the patient.
Our speakers for this informational event: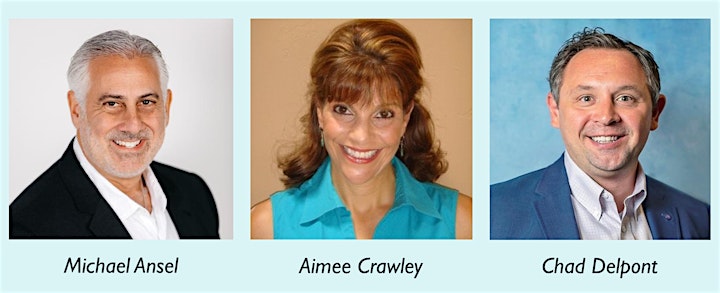 Michael Ansel, Vice President, Revenue Growth, CoverMyMeds. Michael has more than 35 years of healthcare experience in areas including complex diagnostics with Boehringer Mannheim, and specialty disease management with Caremark spanning MS, SLE, Hemophilia, Parkinson's, Myasthenia Gravis, CIDP, and RA. Michael has led numerous Medication Management and PBM programs as well. Most recently, he has focused on scaling CoverMyMeds' specialty Hub solution, AMP: Access for More Patients.
Aimee Crawley, National Sales Director, CoverMyMeds. Aimee has been with McKesson, CoverMyMeds' parent company, for more than sixteen years in sales and management roles for biopharma patient access, adherence, and affordability solutions. She has 34 years of healthcare experience including twelve years in pharmaceutical and medical device sales for Schering Plough, Purdue Pharma, Stryker, and Medline Industries, as well as six years in sports medicine clinical services.
Chad Delpont, Vice President, Biopharma Sales, CoverMyMeds. Chad has 20 years of healthcare experience with strategic experience spanning sales, marketing, commercialization, training, brand and portfolio design. Most recently he was part of the commercial leadership team at Novo Nordisk. Chad has execution experience across multiple therapeutic areas including diabetes and cardiovascular disease and rich cross-functional leadership encompassing eleven product launches.
This is a free, online event. We look forward to seeing you!
Organizer of Pairing Innovation and Insights to Drive Medication Access for Patients
BioOhio is a non-profit organization, founded in 1987, that connects and serves Ohio's bioscience community to drive success in improving global quality of life by providing member-guided services that include networking, advocacy, events, talent, information, and cost savings. BioOhio represents nearly 300 members that employ over 100,000 Ohioans – from Ohio's largest employers to emerging start-ups, schools & universities, research institutions, students, and individuals. BioOhio is the state affiliate for global bioscience associations AdvaMed, BIO, MDMA, and PhRMA. Learn more at BioOhio.com.