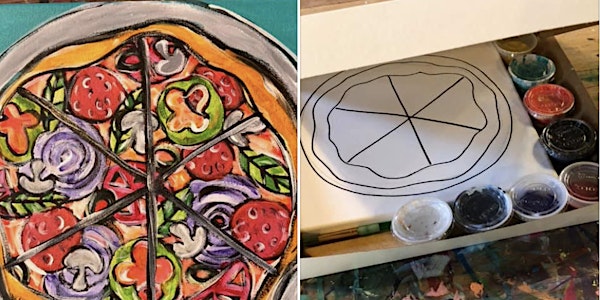 Paint-a-Pizza Paint Kit CONTEST!
Create your own pizza and WIN!
When and where
Location
Pleasant Hill Art Center 3601 Bridgforth Road Olive Branch, MS 38654
About this event
IT'S A CONTEST!!
The "Paint-a-Pizza Paint Kit" is $15. It will include a 10x10 stretched canvas, several paint colors and a paint brush...And comes in a pizza box!😊 I just need you or your kids to draw the pizza(everyone can draw a wonky circle) any way you want. All the toppings or plain. It's your call! You might just want to paint a big slice of greasy pizza. When your masterpiece is done just text a picture along with your child's name to 901-483-0358.
Please register for the number of kits you'd like to purchase. Each kit is $15, and you can pay cash upon pickup.
KIT PICKUP is Thursday, April 23rd, 10-12noon at Pleasant Hill Art Center.
The painting contest ends at 12 NOON on May 1st.
The top 3 winners will win a gift certificate for a Large Pizza from their favorite pizza place! Trying to help our local businesses while you all help support mine❤️
-Sue Cox