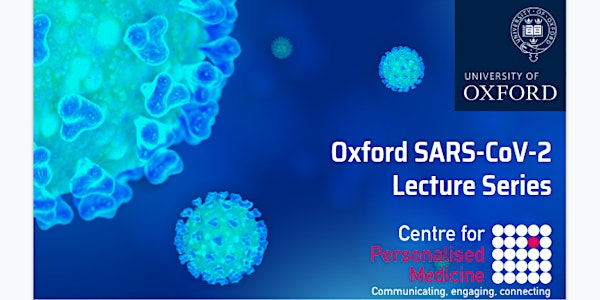 Oxford University COVID-19 Lecture Series
The Oxford SARS-CoV-2 lecture series will begin on May 13th, 2020 at 5PM (GMT+1) and will continue throughout the month of May.
About this event
This is a weekly online webinar series that will host a wide variety of keynote speakers from all around the world that are at the forefront of COVID-19 research. Our objective for the webinar is to invite brilliant minds to give talks that are research-focused, and on a wide range of subjects, to promote learning, inspiration, and innovation - and provoke conversations that will dictate the future of healthcare. Attendees will have the opportunity to engage with experts from a diverse array of subject areas regarding COVID-19 research at the conclusion of each lecture. This event is open to all!