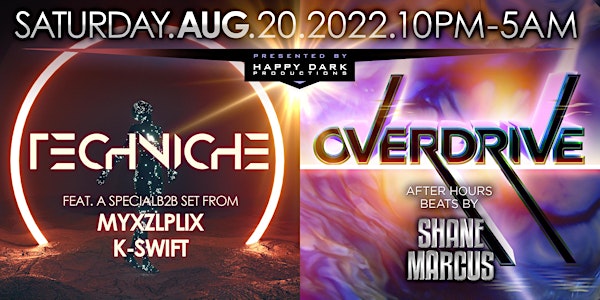 OVERDRIVE with Shane Marcus + Techniche
Join us for the return of rising star Shane Marcus at OVERDRIVE + the deepest, sexiest tech house & techno in SoCal w/ Techniche!
When and where
Location
Spin Nightclub 2028 Hancock Street San Diego, CA 92110
About this event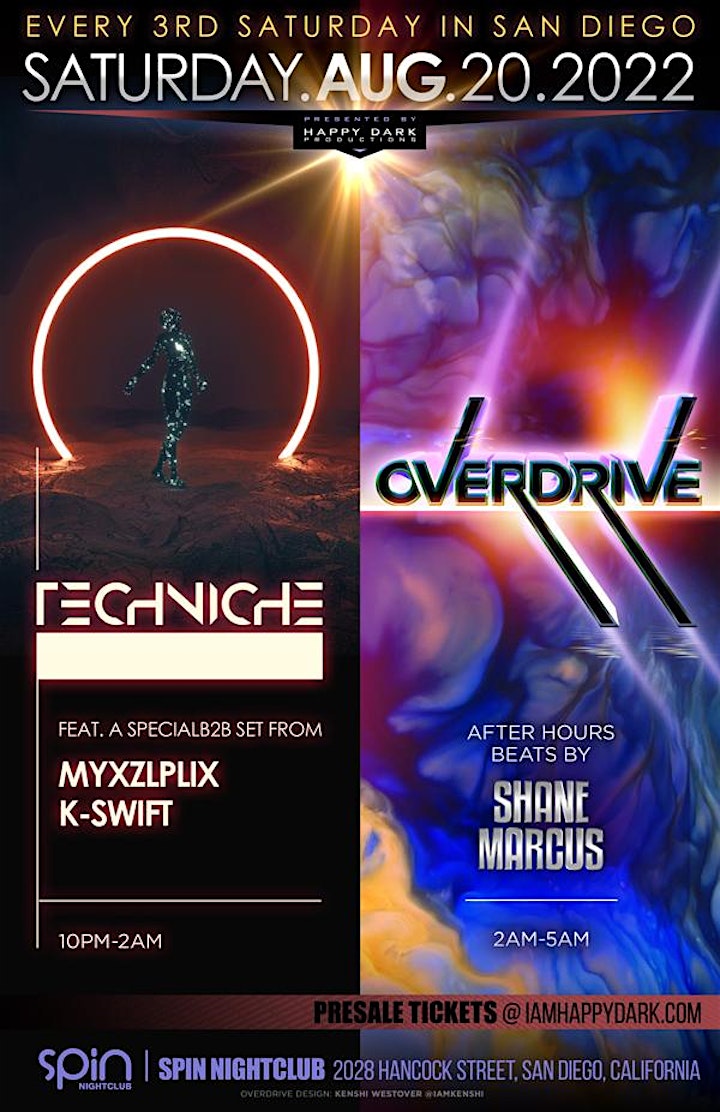 We are thrilled to bring you the OVERDRIVE return of Shane Marcus, one of the hottest rising stars in gay nightlife! Shane Marcus (2AM - 5AM) will wow you with his full sensory musical experience by matching powerful vocals and pulsating drums centered around an international sound with heavy influences from Tel Aviv. Arrive early as Techniche will once again start your night with deep, dark and sexy tech house and techno!
Having worked in nightlife for over ten years, Shane developed an affinity and passion for house music, and sought out to recreate those memorable moments that drove him to take over the decks as a DJ.
Shane delivers a truly explosive high energy performance mixing tracks from the unexpected yesterday to the well-known music we all know and love today; an experience that focuses on bringing the crowd together in a unique and memorable way.
He believes that if you can deliver an emotional experience to people through music, you can lift their senses and propel them to wherever they want to be.
This month, Techniche (10PM - 2AM) features a special B2B set from Myxzlplix & K-Swift. Techniche has remained steadfast in establishing itself as a significant vehicle for quality tech house, techno & the "darker side" of house music, which is currently ruling the local dance scene. Arrive early and hear what all the buzz is about!
☆ Tech house & techno with Techniche from 10pm - 2am
☆ Return of one of our scene's hottest rising stars, Shane Marcus!
☆ Our signature production, lighting, lasers, Funktion-One sound and festival vibes!
☆ All friendly, open-minded communities welcome! #PLUR