Join us for the return of OVERDRIVE with a "Gravity Set" by J Warren + the deepest, sexiest tech house & techno in SoCal w/ Techniche!
About this event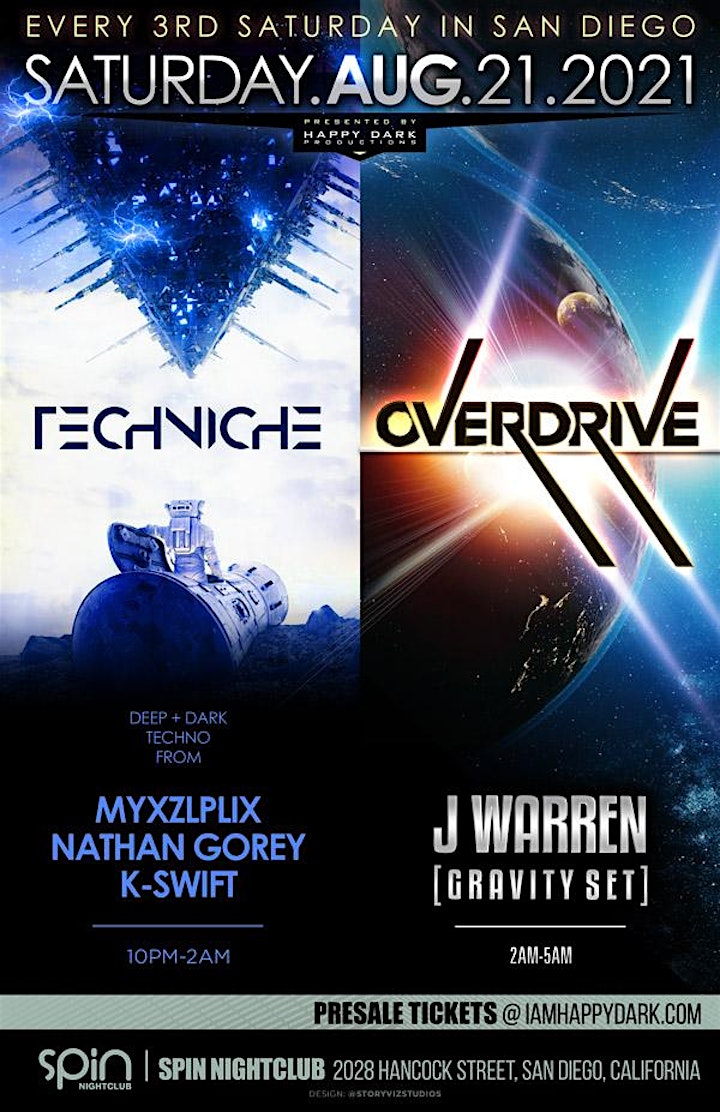 OVERDRIVE is thrilled to bring you the return of one of the hottest rising stars in gay nightlife, DJ J Warren! J Warren (2AM - 5AM) will keep you dancing 'til early morning with his unique big room vocal sound and high-energy musical blends via his "Gravity" style of spinning! Arrive early as Techniche will once again start your night with deep, dark and sexy tech house and techno!
J Warren's unique blend of Brazilian big room circuit, progressive house and electro house has gained him a global fanbase. His high energy vocal-driven live sets and podcasts are known for including fresh revisions of classic anthems, custom edits & mashups and his own remixes. J Warren consistently brings his fresh, unique sound to the table.
J Warren has spun many major events and venues in his career, such as The Pub (Goiânia, Brazil), Trade (New York City), Purple Party (Dallas), Kamasutra (SF Pride), Circuit Saturday (Denver), Overdrive (San Diego), Ruff (Vancouver Pride), Splash Days (Austin), Gay Days (Orlando), Winter Party (Miami), Independence Week (Provincetown), HNO (New Orleans), and many more. He has gained several residencies including SAGA Saturdays (at his home club in Boston), SIN (Toronto), and the notorious DILF party (LA, San Diego, and Atlanta).
On the production side, J Warren started with his first single, "It's Too Late" (2015) featuring vocals by indie favorite Janellie with co-producer Tristan Jaxx. Warren continues to release official remixes and un-official bootlegs, and has also co-produced remixes with such luminaries as Oscar Velazquez (Mexico) and Maycon Ries (Brazil).
This month, Techniche (10PM - 2AM) features Myxzlplix, Nathan Gorey & K-Swift. Techniche has remained steadfast in establishing itself as a significant vehicle for quality tech house, techno & the "darker side" of house music, which is currently ruling the local dance scene. Arrive early and hear what all the buzz is about!
☆ Tech house & techno with Techniche from 10pm - 2am
☆ Return of one of our scene's hottest rising stars, J Warren!
☆ Our signature production, lighting, lasers and vibe!
☆ All friendly, open-minded communities welcome! #PLUR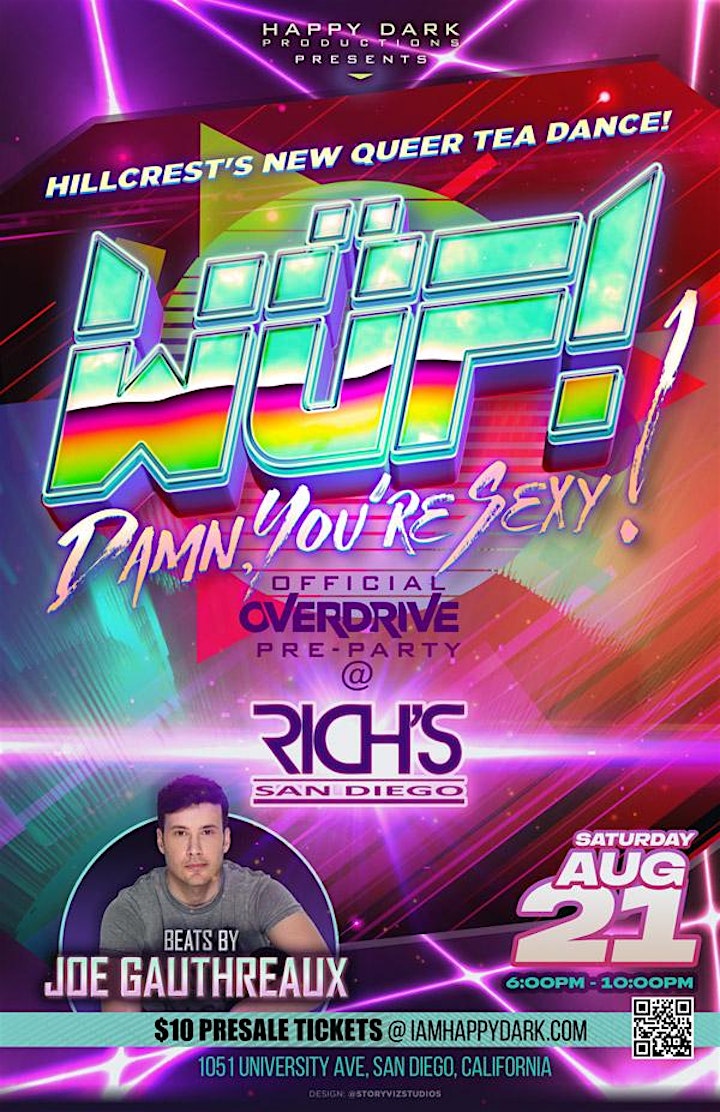 Don't miss Hillcrest's new queer tea dance, WÜF! Join us at Rich's from 6-10pm before OVERDRIVE for the official pre-party with a special 4-hour set of big vocals, house rhythms, and progressive-tech beats by Joe Gauthreaux, along with our sexy WÜF! dancers and drink specials!
Organizer of OVERDRIVE with J Warren + Techniche
Overdrive is San Diego's only monthly after hours for the LGBT community (& beyond)! Featuring diverse, international DJ talent, high-energy & fun, friendly festival vibes. Occurs the 3rd Saturday of each month at Spin Nightclub.  Happy Dark Productions also produces San Diego's premier pride events, UNITE! Music Festival.