About this Event
STARTUP PITCH COMPETITION
9 superstar founders will compete for the #OUTLIERS Growth/Adoption/Impact Awards judged by 300 prominent investors, enterprise adopters, and media outlets using a Crypto Voting System built specifically for this event.

SUPER OUTLIER TALKS
3 super outliers are pushing the boundaries of the statistically possible: (1) Geffen is a high-school student who dropped out to build affordable cube satellites. (2) Graham holds the Rubik's Cube Multi-Blind World Record (MBWR), and he'll share some Memory Palace techniques. (3) Andres co-founded the Qualia Research Institute, and he'll give a talk on Hyperbolic Geometry for DMT Experiences.
OUTLIERS PARTY
We've invited professional Party Organizer (Zax from OOC), DJ (DAPUN from Verifobby), Rapper (A'niche from MIT), and have an open bar for you to relax/enjoy a night with fellow outliers!
WHO ARE #OUTLIERS?
#OUTLIERS was started as a special interest group of radical research and deep tech by some students from MIT and Harvard since 2016. We discussed research papers, startup ideas, and investment opportunities in decentralized fashion. With the research foundations and investment returns collectively, some of us decided to drop out and turn this community initiative into a venture accelerator. Our vision is to unite and ignite the outliers who turn science fiction into scientific facts!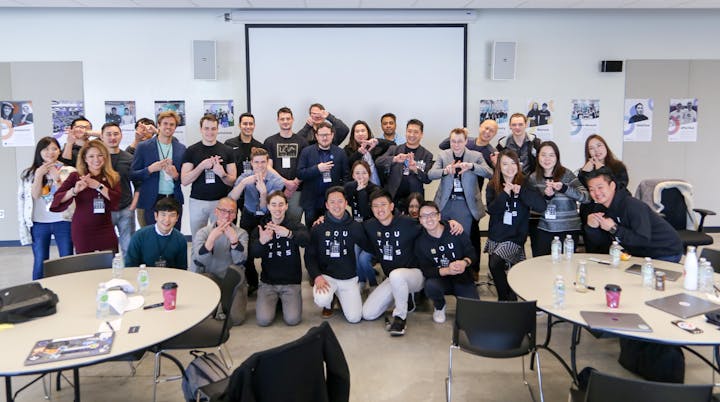 FOR MORE UPDATES, PLEASE SUBSCRIBE:
Facebook: facebook.com/hashoutliers
Twitter: twitter.com/hashoutliers
LinkedIn: linkedin.com/company/hashoutliers
Medium: medium.com/@hashoutliers
YouTube: http://bit.ly/2pbVlRV
CONTACTS:
General Interest: admin@hashoutliers.com
Event Sponsorship: sponsor@hashoutliers.com
Media Request: media@hashoutliers.com