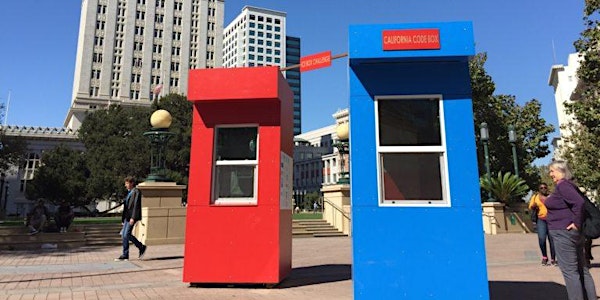 Out of the Box: Architecture in a changing climate
When and where
Location
A+D Architecture and Design Museum 900 East 4th Street Los Angeles, CA 90013
Description
Join PHCA for the launch of the Los Angeles Icebox Challenge. This lively evening event will feature a roundtable of voices in the architecture and development community. The panel will discuss the future of design in L.A., with a focus on the principles of sustainable high-performance building design.
Our panelists include:
Andrew Michler - Author & Passive House Consultant
Ignacio Fernandez – Director of Strategic Partnerships at Climate Resolve
Kristen Pawling – Sustainability Program Director at Chief Sustainability Office, County of Los Angeles
NVision (Mike Echol or Philip Hart) – Developers of the first large PH building in CA
What is the Ice Box Challenge?
The Icebox Challenge is a contest. It is comprised of two small structures: one built to the Title 24 California Building Code; and the other built to the Passive House (PH) Standard optimized for the local climate. Each Icebox will contain 500 pounds of ice. The Iceboxes will be left outside for 7 days (between September 6th & September 13th), and then opened, measuring the amount of ice left in each box. How much ice is left will indicate how well each Icebox keeps out the summer heat.
Register here for the Net Zero Conference where the results of the LA Icebox challenge will be revealed at lunch time on September 13th. PHCA will host an additional workshop on "The Oscars for High Performance Envelopes" on September 14th.