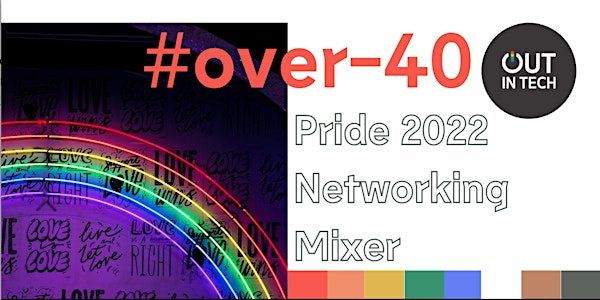 Out in Tech Over-40 Committee | Pride 2022 Networking Mixer
Join other LGBTQ+ folx in tech to network and discuss matters of pride from an #Over-40 perspective.
About this event
We can't think of a better way to kick-off Pride month than by getting together with some new friends from the Out in Tech #Over-40 channel.
Let's take some time to talk about our memories of Pride over the years and what the concept of Pride means to us. The session will begin with an event introduction and then move into a series of two different breakout rooms to facilitate our discussions. We hope you'll make some new friends and leave the event feeling energized and inspired to enjoy the rest of Pride month to the fullest.
ABOUT THE OVER 40 COMMITTEE
Founded in August 2020, the #Over-40 channel provides a social and networking forum for Out in Tech members who are old enough to remember the first Macintosh computer, when MTV was the closest thing we had to music streaming, and home phones with curly cords.