Our Precious Brains: Mapping the Path for the Remedy When Things Go Wrong
Date and time
Saturday, September 12, 2015 · 9am - 1:30pm PDT
Location
Roth Auditorium, Sanford Consortium for Regenerative Medicine 2880 Torrey Pines Scenic Drive La Jolla, CA 92037
Description
Watch video presentations from the event here!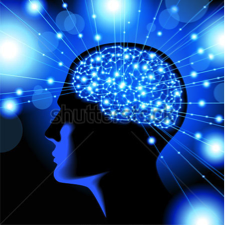 A Free Symposium for the Public
The brain is our most precious organ, and essential for full human experience. Through it we are able to define who we are and process our relationships to others and the world.
This symposium will serve to create a dialogue with the community and to educate the public on the current efforts in our area to develop new technologies aimed at revolutionizing neurology for the purpose of addressing and alleviating the pain, distress and loss of those affected by brain injuries and disorders. The entire affected community has a common challenge: the tools available are not broad enough or deep enough to give us an adequate understanding of the brain in order to be able to combat these diseases and conditions effectively. The BRAIN Initiative and its offshoot programs at the State and at the regional level are aimed at developing these technological tools.
The BRAIN Initiative is a federal program launched in April, 2013 aimed at developing new "neurotechnologies." It was initiated by a small group of scientists, two of whom are from San Diego and both of whom will be presenting at the symposium. UCSD's Center for Brain Activity Mapping was established at the same time to spearhead efforts at UCSD for the BRAIN Initiative. In addition, under the leadership of scientists from UCSD and the Lawrence Berkeley Laboratory, the State of California inaugurated its own program known as Cal-BRAIN- in July, 2014 to augment this effort for scientists in the state. In addition, a regional organization, the San Diego BRAIN Consortium, has been established to promote collaborations among the local research institutions, to create a neurotechnology training program, and to accelerate progress through entrepreneurial activity and commercialization based on the new discoveries.
---
AGENDA
9:00 – 9:10
"Welcome"
Dani S. Grady, Master of Ceremonies
Director of Community Outreach, CBAM
9:10 – 9:30
"The Brain Map Focus: Developing Technologies to Revolutionize Neurology"
Ralph Greenspan, Ph.D., UCSD Center for Brain Activity Mapping
9:30 – 10:05
"The BRAIN Mapping Initiative: The Path to Remedy"
Terry Sejnowski, Ph.D., Salk Institute
10:05 – 10:20
"Patient / Survivor Power: A Force for Best Care and Cures "
Dani S. Grady, Director of Community Outreach, CBAM
10:20 – 10:35
Break
10:35 – 11:10
"Focus on Mending the Mind: The Brain and Behavioral Disorders"
Neal Swerdlow, M.D., UCSD
11:10 – 11:45
"Challenges and Prospects in Treatment and Research for Alzheimer's and Brain Injury"
James Brewer, M.D., Ph.D, UCSD
11:45 – 12:15
"The Brain, the Mind, and Magic: Making a Fool of Parkinson's"
Richard Horn, Ph.D., Sidney Kimmel Medical College, Thomas Jefferson University
12:15 – 1:30
Networking Lunch and Magic
REGISTRATION
Due to an overwhelming response, registration is now closed. Lunch and refreshments will be provided and is included with the free ticket.
FREE PARKING
Parking is free in the West Parking Lot on weekends. In order to avoid parking charges, please park only in the West Parking Lot. Any guests who park in the East Lot will be responsible for any parking charges.
Click HERE for directions. The address of the venue is 2880 Torrey Pines Scenic Drive
, La Jolla, CA 92037.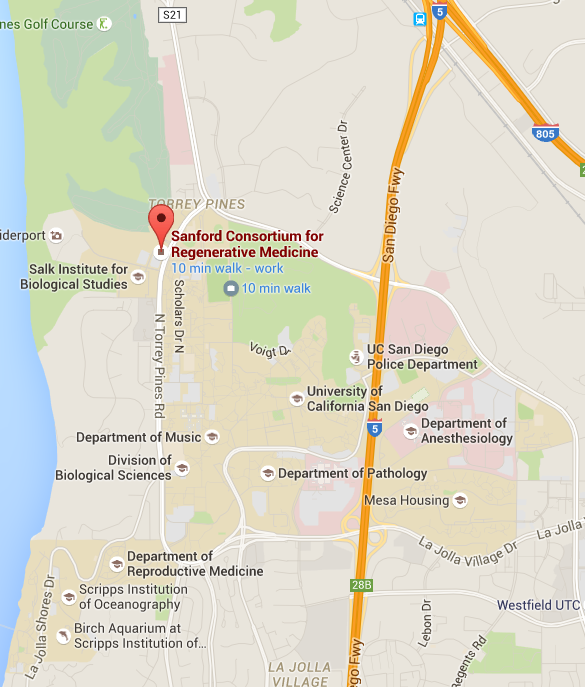 SPONSORSHIP
Sponsored by the Center for Brain Activity Mapping of the Kavli Institute for Brain and Mind at UCSD, the San Diego BRAIN Consortium, and Cal-BRAIN.