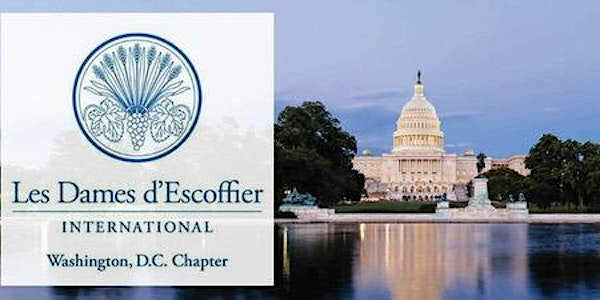 Our Luscious Planet: Virtual Cooking with Chefs from Around the World
Join us for a 5-part series of virtual cooking classes in June featuring global cuisines with instructors who are members of Les Dames DC.
About this event
ONLINE FUNDRAISER COOKING CLASSES ARE LIVE AND INTERACTIVE WITH RECORDED RECIPE SEGMENTS
We'll travel via Zoom each Wednesday in June to a new corner of our globe, unlocking the mysteries of exotic ingredients and novel cooking techniques. Led by five celebrated chefs, renowned cookbook authors and expert culinary instructors, guests will be whisked away on a virtual tour, complete with in-depth cooking demonstrations and expert wine or bespoke cocktail pairings from a member sommelier or mixologist.
These demonstration classes offer a chance for you to sit back, take notes and ask questions in real time as you watch a pro at work. Scroll to the bottom of this page for profiles on our fabulous chefs and fine beverage connoisseurs. Recipes will be sent to you before each session. Get your tickets early--don't let the journey begin without you!
MAKE A DONATION! FOR EVERY $5 DOLLARS YOU DONATE YOU WILL RECEIVE A GIFT OF A RAFFLE TICKET. AS PART OF THE REGISTRATION PROCESS, YOU CAN DESIGNATE THE RAFFLE BOX THAT INTERESTS YOU. THERE WILL BE FIVE RAFFLES, ONE FOR EACH SESSION. RAFFLE TICKETS WILL BE COLLECTED THROUGH NOON THE DAY OF THE EVENT.
Each virtual excursion will feature a hand-selected gourmet gift box of native spices and sundries to be raffled off. Thank you raffle tickets will be available for metropolitan DC/MD/VA area residents. The winning raffle ticket will be drawn at the conclusion of each workshop and the winning ticket holder will be notified by email. Check out photos of the raffle boxes below!
Proceeds from Our Luscious Planet will benefit our fundraiser partner, Thrive DC, as well as Les Dames DC's grants and scholarships programs for women in the culinary arts. Thrive DC's meal program and re-entry program meets the needs of vulnerable women in the District of Columbia. There couldn't be a more worthy organization for us to support.
COST: Individual classes are $35 and the entire five series package may be purchased for $140, a discount of 20%. Starting June 4, you may purchase the remainder four series of classes for $112, which is a 20% discount.
You only need to purchase one ticket per session per household. Ticket sales are final and will not be refunded. If necessary, email us no later than 2 days in advance of the class (info@lesdamesdc.org) and we will assist you in applying your credit to another session. If you wish to transfer your zoom link to a friend or family member, please notify us in advance.
LOGISTICS: All global cooking classes are held via Zoom, and you will receive instructions for logging in via email after registering. Please download the Zoom application in advance.
Cooking classes will be recorded. You will receive the link to the recording via email within a week after the class takes place. Recordings will be available for two weeks only. As part of the registration process, you will be asked to acknowledge that your face may be recorded when your personal video screen is on and the meeting is in speaker mode.
GREECE June 2, Maria Kopsidas, Owner of Cookology Cooking School
Modern Methods to Master the Ancient Art of Filo Pastries (Lacto-ovo vegetarian)
Flakey Honey-Nut Pastry (Baklava)
Flakey Pastries with Spinach and Feta Cheese Filling (Spanakopita Triangles)
Flakey Pastries with a Filling of Mixed Cheeses (Tyropita Triangles)
Working with filo dough can be tricky. Let Maria Kopsidas show you how, using techniques she learned growing up in her Mediterranean-heritage family. After this class, you'll have the confidence to try her methods in your own kitchen. A photo of some of the goodies in Maria's box is below; this box is valued at $100.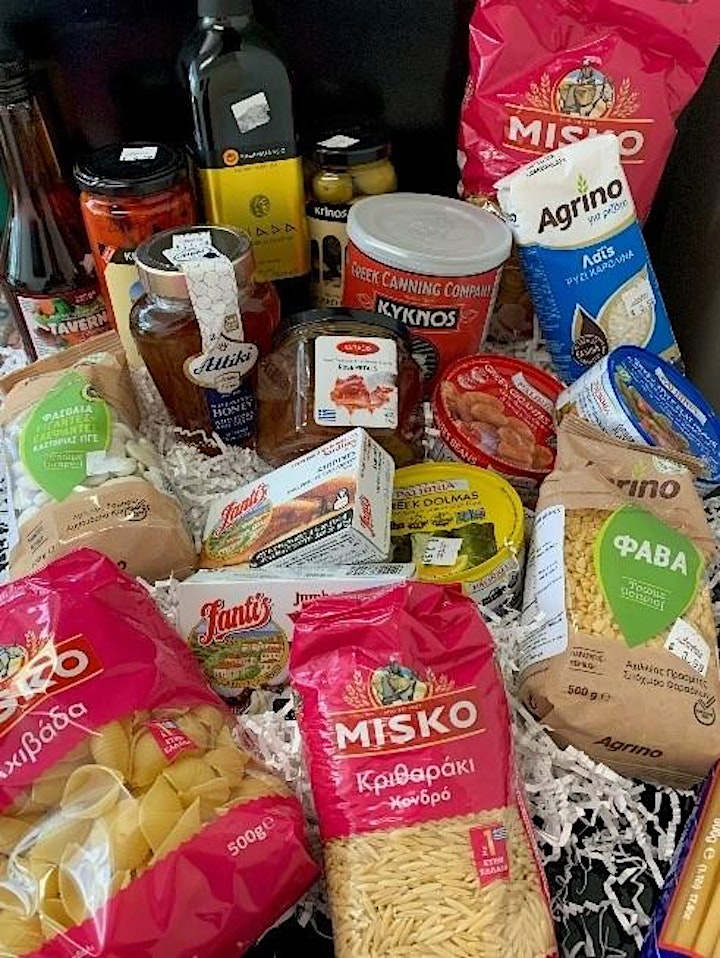 ISRAEL June 9, Joan Nathan, Cookbook Author and PBS Series Host
From Israel with Love, Joan Nathan's Home-Cooked Favorites (pescatarian/lacto-vegetarian)
Eggplant Soup with Yogurt
Arctic Char Simmered in A Spicy Tomato Sauce (Aharaimi)
Apricot Meringue Kuchen
Joan Nathan's love for Israeli food goes back to the early 1970's when she was working for the Mayor of Jerusalem. She noticed that every ethnic group had different foods – Jewish, Muslim, and Christian – and that most Jewish foods were nothing like those she grew up with. On June 9th, join Joan as she shares what makes Israeli food different, how varied it is and that Jewish food varies from country to country and region to region. The photo below shows some of the goodies in Joan's box is below, valued at over $175. It includes the cookbook signed by Joan and Joan's homemade preserved lemons. The box of ingredients was donated by Moti's Market in Rockville.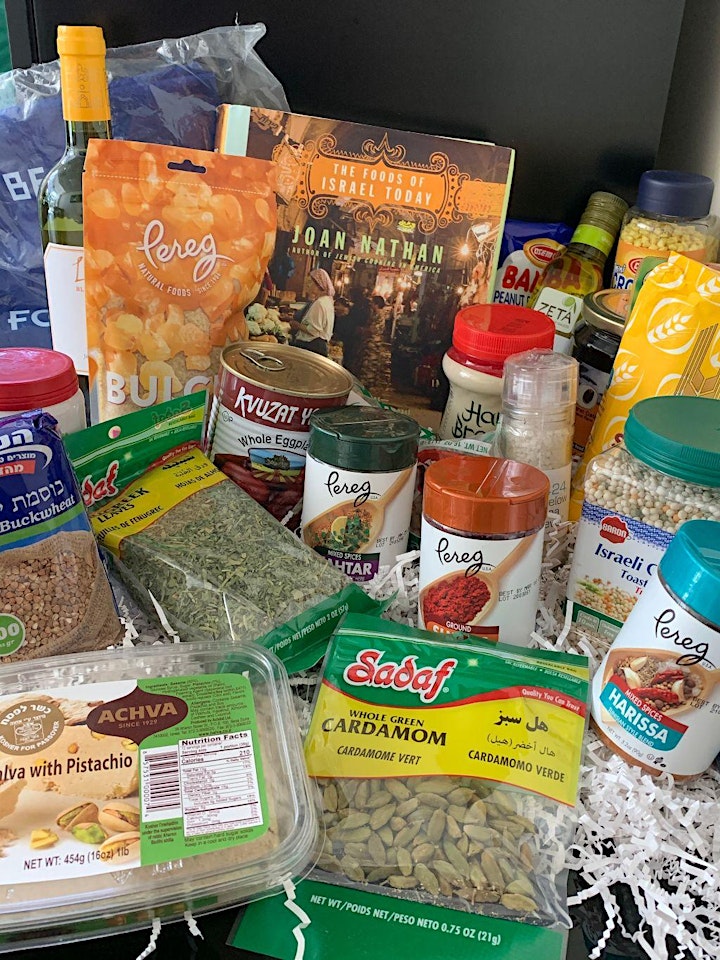 IRAN June 16, Najmieh Batmanglij, Cookbook Author and Culinary Instructor
Nush-e Joon, May Your Soul Be Nourished
Saffroned Chicken & Barberry Braise (Geymeh Zereshk-e Kordi)
Persian Rice with "Golden Crust" (Chelow)
Quick Pickle of Persian Cucumbers and Toasted Coriander Seed (Torshi Hazeri-e Piaz)
Esteemed cookbook author Najmieh Batmanglij will demonstrate how to cook rice with its golden crust/tahdig, the jewel in the crown of Persian cooking, served with a saffroned-chicken and barberry braise. Barberries are the berries of an indigenous shrub and are one of the special ingredients in Persian cooking. A photo of some of the goodies in Najmieh's box is below. The box is valued at $175 and includes her signed cookbook, "Cooking in Iran." The box was donated by Yekta Market in Rockville.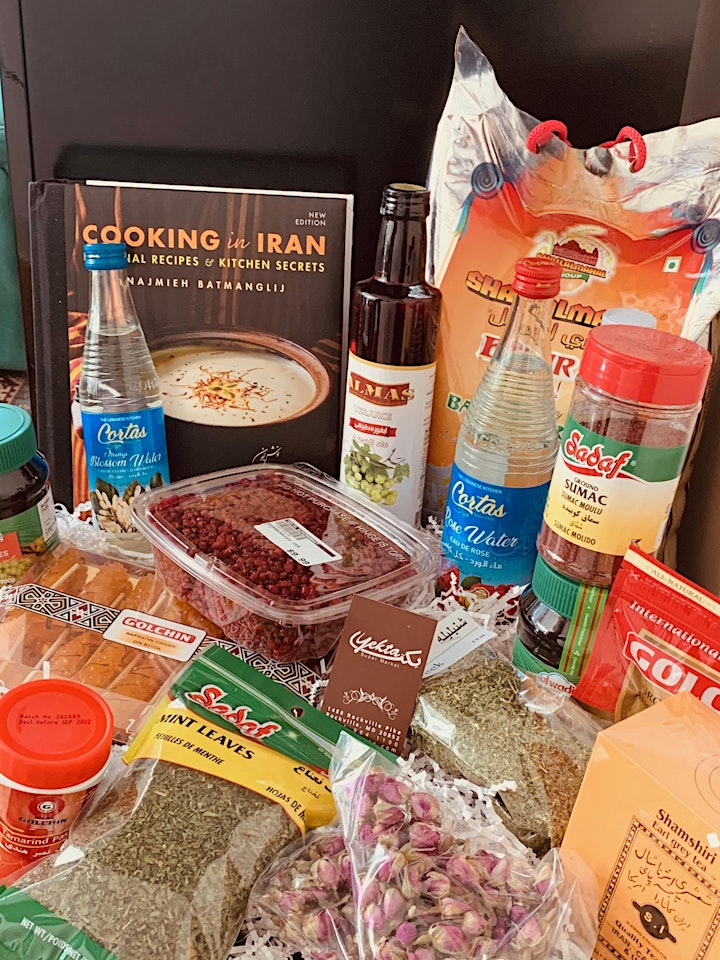 THE PHILIPPINES June 23, Chef Evelyn Bunoan
From Start to Finish: A Quintessential Three-Course Meal of The Philippines
Crispy Vegetable Egg Rolls (Lumpiang Shanghai)
Sautéed Vegetables with Bihon Noodles (Pancit Guisado)
Fricassee of Chicken Thighs in Rich Tomato Sauce (Chicken Apritada)
Chewy Cassava Dessert Patties Rolled in Grated Coconut (Pichi-Pichi)
Chef Evelyn Bunoan will be your guide to the traditional Filipino palate. Philippine cuisine is a fusion of different cultures that tickle one's taste buds, climaxing to a burst of culinary experience: Malay, Spanish, Chinese, South East Asian, Middle Eastern, Indian, European and North and South American. Through these influences – with a potpourri of sauces and spices – the Filipino palate has gone through a long process of evolution, with many of the provinces developing a unique dish or two. A photo of some of the goodies in Evelyn's box is pictured below and is valued at $150. It includes a $50 gift card to the Philippine Oriental Market and Deli in Arlington.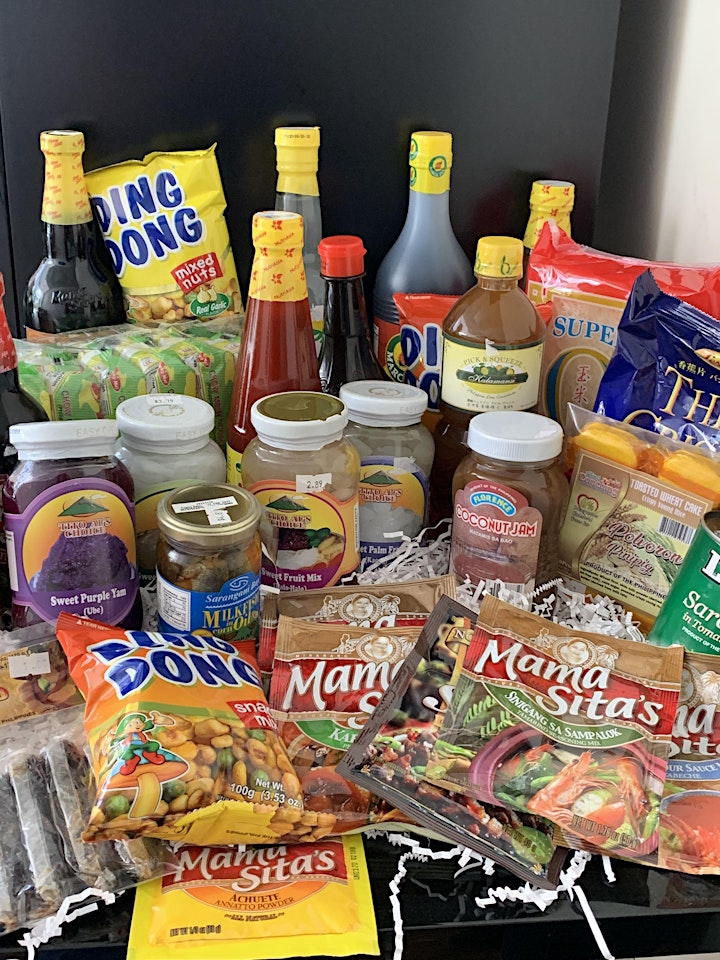 LITHUANIA June 30, Chef Justė Židelytė
Garden to Table, a Lithuanian Feast of Summer Produce (Lacto-vegetarian)
Chilled Summer Beet Gazpacho (cold pickled beetroot soup/cold borsch/šaltibarščiai)
Creamy Mushroom "Risotto" of Heirloom Barley Finished with Whipped Cultured Butter (Kastinys) and Shiitake Mushroom "Bacon" Bits
Lithuanian Gira, a Kombucha/Kvass style fermented nonalcoholic drink
Lithuanian food is deeply rooted in unadulterated, simple ingredients and recipes developed over millennia of history. While archaic, time-consuming techniques and rare (in this part of the world) ingredients might look intimidating, with Chef Juste's tips and tricks Lithuanian flavors can become familiar, comforting and easy to achieve. During this vegetarian class, learn the basics of fermentation with kvass (a sparkling non alcoholic drink or Lithuanian kombucha), refresh with a cold summer soup recipe, experiment with making risotto (the Lithuanian way) and get inspired by a heritage recipe from the chef's grandmother, adapted to modern times. A photo of some of the goodies in Juste's box is below and is valued at $100.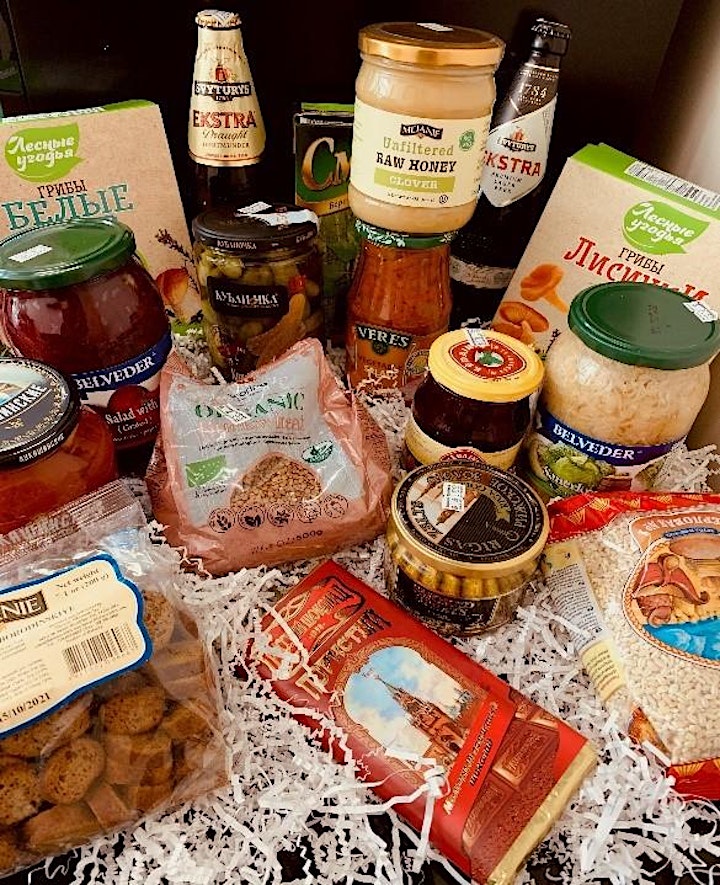 Let the pros show you how . . .
MARIA KOPSIDAS
Maria Kopsidas is the creator and owner of Cookology. Growing up in a Mediterranean family with philanthropists, cooks, cookbook authors, health experts and professional chefs on both sides, including a pastry chef in the White House, the idea of a super accessible, affordable cooking school was her dream. Starting in 2003, Maria took her marketing experience and love of cooking, food, health, and people and created Cookology. Finally, after six years of chasing her dream, working on her marketing career while raising a child, she secured an SBA loan, negotiated a lease, oversaw construction buildout, hired her staff, and opened the doors of her first location in February 2009. Eleven years later, she reached for Ballston Quarter.
JOAN NATHAN
Joan Nathan is the author of eleven cookbooks including her latest work, "King Solomon's Table: A Culinary Exploration of Jewish Cooking from Around the World," released by Alfred P. Knopf in April 2017. Ms. Nathan's PBS television series, Jewish Cooking in America with Joan Nathan, was nominated in 2000 for the James Beard Award for Best National Television Food Show. An inductee to the James Beard Foundation's Who's Who in American Food and Beverage, she also received the Silver Spoon Award from Food Arts magazine. In 2015, Les Dames d'Escoffier awarded Joan Nathan the prestigious Grande Dame distinction, an award recognizing professional achievements in the food industry. Joan Nathan was born in Providence, Rhode Island. She graduated from the University of Michigan with a master's degree in French literature and earned a master's in public administration from Harvard University. For three years she lived in Israel where she worked for Mayor Teddy Kollek of Jerusalem.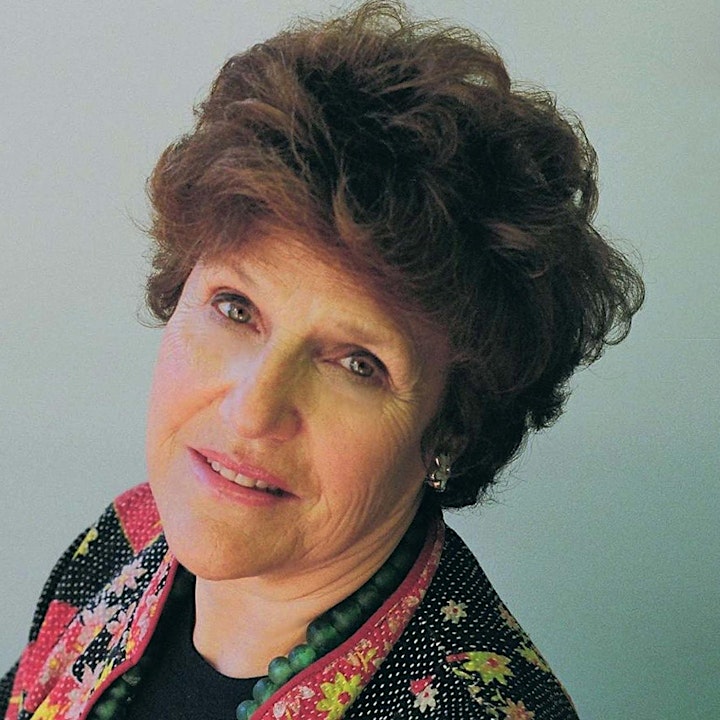 NAJMIEH BATMANGLIJ
Najmieh has spent the past 40 years cooking, traveling, and adapting authentic Persian recipes to tastes and techniques in the West. She has been hailed as "the guru of Persian cuisine" by The Washington Post. Her "Food of Life" was called "the definitive book on Iranian cooking" by the Los Angeles Times. Her "Silk Road Cooking" was selected as one of the 10 best vegetarian cookbooks of 2004 by The New York Times; and her book "From Persia to Napa: Wine at the Persian Table" won the Gourmand Cookbook Award for the best wine history book of 2007. Najmieh's most recent book, "Cooking in Iran: Regional Recipes and Kitchen Secrets," was selected as one of the best cookbooks of Fall 2018 by The New York Times. Najmieh is a member of Les Dames d'Escoffier and lives in Washington, DC, where she teaches Persian cooking and consults with restaurants around the world.
EVELYN BUNOAN
Chef Evelyn Bunoan owns and manages the Philippine Oriental Market and Deli located in Arlington, Virginia, in operation now for over 43 years. Five days a week, customers near and far line up for hot food or a lunch platter cooked by friendly and popular Chef Evelyn. In addition to operating the market and deli, Chef Evelyn creates and demonstrates exciting and fun recipes for the public at major events like the Smithsonian Folk Life Festival. Over the years, she has catered to ambassadors, senators, White House officials and dignitaries from the Philippines. To cook pro bono for Filipino-Americans who are afflicted with cancer and other serious illnesses, Chef Evelyn founded and serves as president of the CHEW Foundation (Cancer Help—Eat Well), 501(c)(3) nonprofit. She has perfected many nutritious and popular Filipino dishes, desserts and pastries that help to revive the appetites of her community and customers.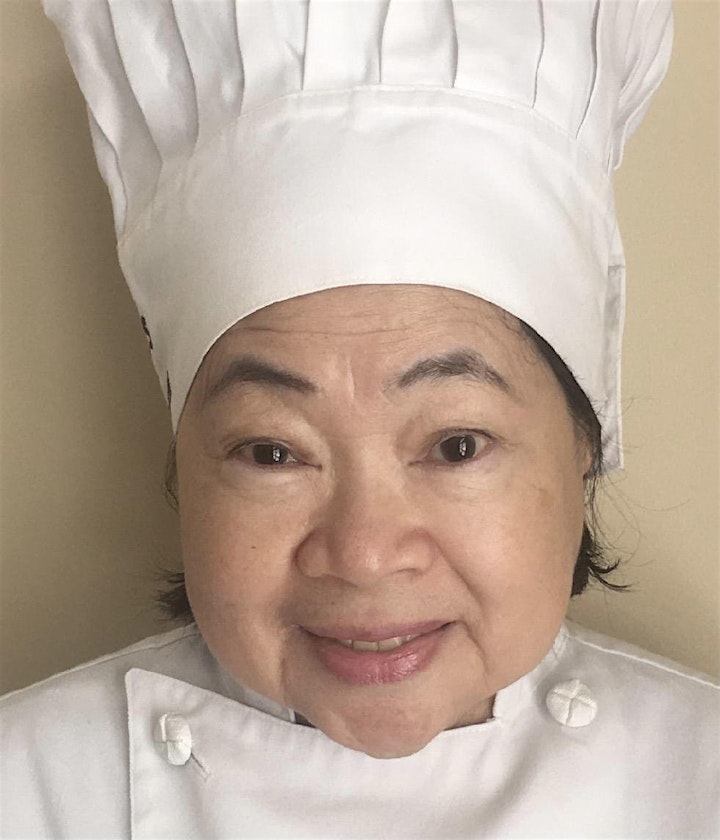 CHEF JUSTĖ ŽIDELYTĖ
Chef Justė is the Executive Chef and owner of Maple Ave Restaurant - a modern European bistro in Vienna, Virginia. Born and raised in Vilnius, she has harnessed the frugality and constraints of her formative years in post-Soviet Lithuania to fuel her creativity in the today's kitchen. Her American Dream journey started with an apprenticeship in the kitchen. Two years later, she was the Sous Chef, and she owned a restaurant in just three years. Under her helm Maple Ave Restaurant was celebrated as the top 3rd spot in Northern Virginia Magazine's 50 best restaurants in 2018.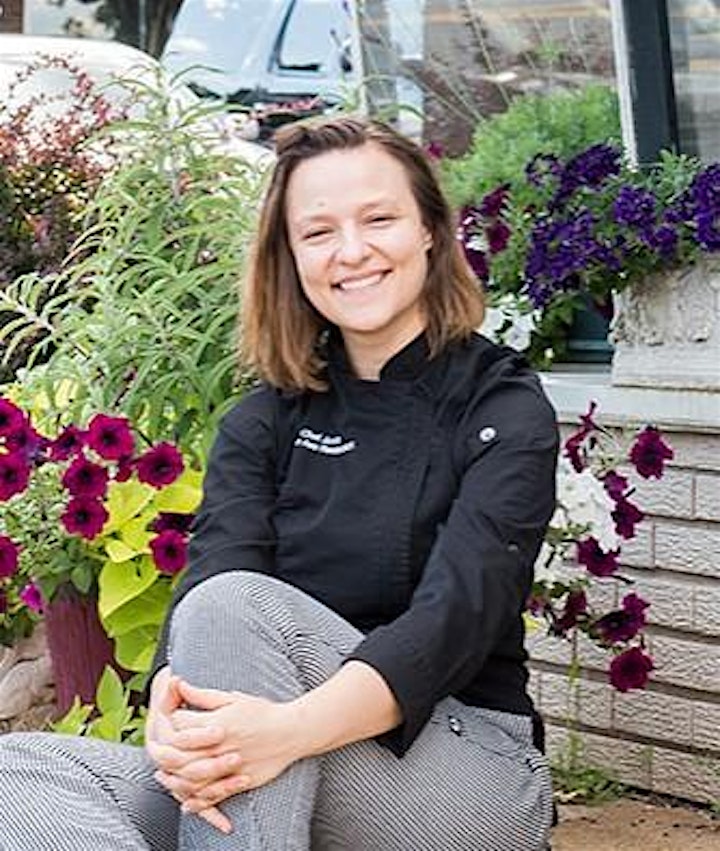 Fine beverage connoisseurs' recommendations make the dining experience complete . . .
JODI LEHR and Greek coffee, June 2
A longtime member of Washington DC's hospitality community, Jodi Lehr founded one of Washington, D.C.'s original sustainable and full-service coffee companies, Santa Lucia Estate, introducing Nicaragua's finest high mountain beans to restaurants and hospitality centers. Prior to Santa Lucia, Jodi spent 20+ years working in restaurants, nightclubs and mixed-use retail, selling great parties and creating fabulous events. During these early years, she learned the meaning of being involved in and giving back to community.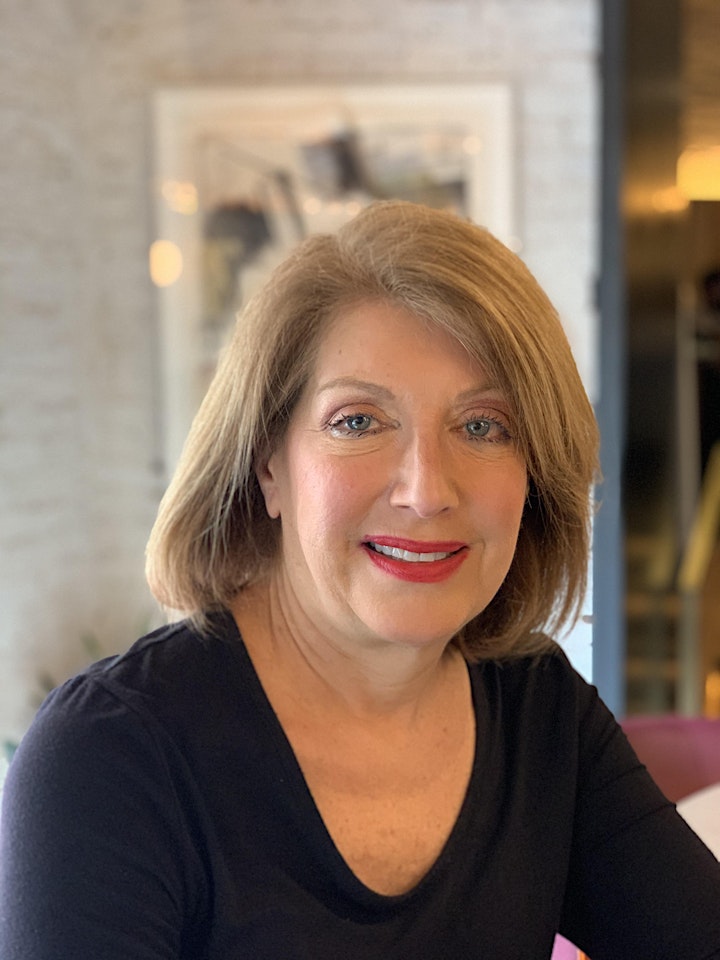 RACHEL MARTIN and wine with Israeli menu, June 9
Rachel Martin is the owner and vintner of Oceano Wines, a boutique producer of Chardonnay and Pinot Noir made from grapes sourced from an exclusive SIP-certified sustainable vineyard sited within view of the Pacific Ocean just outside San Luis Obispo in the Central Coast American Viticultural Area (AVA). Martin petitioned to establish the Middleburg Virginia AVA during her tenure as Executive VP at Boxwood Estate Winery located in the town of Middleburg.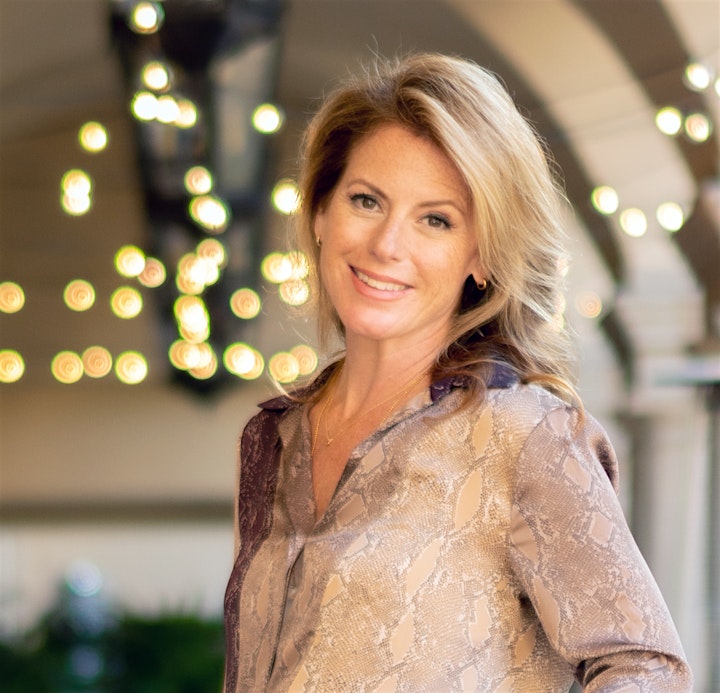 JULIE PETERSON and wine with Persian menu, June 16
Julie Peterson, founder of the Marq Wine Group, has 25+ years of market development experience in the wine and food industries. She has served a cross-section of organizations including USAID and the World Bank. Peterson has held board leadership positions at the Hodos Institute, Center for Public Justice, the National Center for Leadership, and Women in International Trade (WIIT). She holds memberships in Les Dames d'Escoffier International, the Wine Market Council, and the Washington International Trade Association.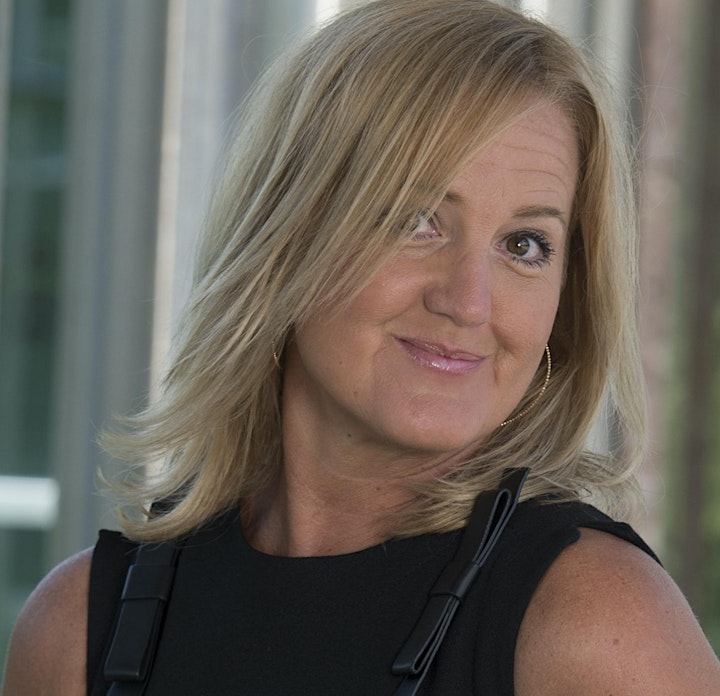 JANET CAM and wine with Philippine menu, June 23
Janet Cam Consulting provides consulting services to restaurant and hospitality-related businesses, leading a collaborative process to build profitable ventures from the ground up and redeveloping existing businesses into fresh, competitive operations. Janet Cam was the co-founder of LePavillon, the first nouvelle cuisine restaurant in America and Wine Spectator's Grand Award. She appears on various media platforms, conducts in-person and on-line wine tastings and recently helped launch a new restaurant to rave reviews this past year.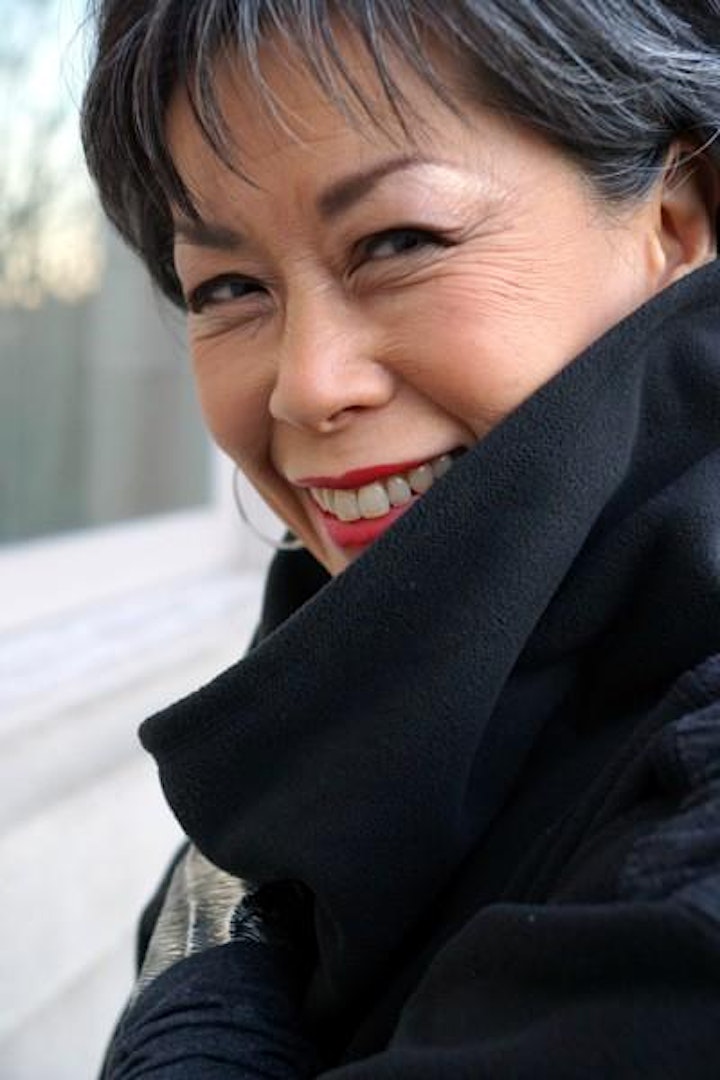 AVIVA GOLDFARB and a cocktail with Lithuanian menu, June 30
Aviva Goldfarb is a lover of cocktails and amateur mixologist in her free time. Professionally, Aviva is director of marketing for Marquis & Co, a woman-owned, plant-based restaurant group with 9 restaurants in Philadelphia and DC, including HipCityVeg, Bar Bombón, and Charlie was a sinner. In addition to marketing and media relations for restaurants and other food and beverage related ventures, she is the founder of The Scramble , a four-time cookbook author, a business coach, and a freelance writer.