[Ottawa, ON] Lessons in Herding Cats: Business Development Basics for Life Science Companies

Wednesday, April 25, 2018 from 10:00 AM to 1:30 PM (EDT)
Event Details

The business development professional's purpose is to optimize optionality and long term value at each stage of a company's life. As a company grows and gains traction, it's easy to get enticed and overwhelmed by the numerous opportunities that arise. How do you determine the direction that will add the most value to your company? How do you avoid the constant pursuit of "shiny objects"? How do you know when it's the right time for a strategic partnership?

In this workshop, you'll learn fundamental business development skills to help you successfully evaluate and manage strategic alliances and other potential growth opportunities.

Topics will include:
Strategic alliance process management
Concepts in valuation
Importance of IP and IP diligence
Communication and negotiation skills
Basic components of a contract
This workshop is geared towards business development professionals and management teams of life science startups.

Speakers:
Breanne Halyk | Innovation Activation Manager, Johnson & Johnson Innovation, JLABS Canada read bio»
Parth Chakrabarti | Senior Director, Transactions, Johnson & Johnson Innovation read bio»

Agenda:
10:00 AM | Registration Opens
10:30 AM | Welcome & JLABS overview
11:00 AM | Presentation
12:00 PM | Q&A
12:30 PM | Lunch and Networking
1:30 PM | Program Close

Event Partner:





Location:
RBC Foundry
Bayview Yards
7 Bayview Road
Ottawa, ON

Speakers' Biography:
Breanne Halyk, Innovation Activation Manager, JLABS Canada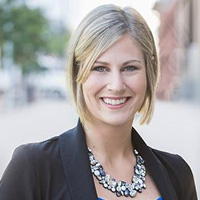 Breanne is the Innovation Activation Manager at Johnson & Johnson Innovation, JLABS Canada (JLABS @ Toronto). Breanne is responsible for marketing, events and communications of JLABS throughout Canada. Her role includes coordinating high-quality, diverse and distinctive programming ranging from one-on-one investor meetings, workshops and large panel series to networking, social events and grand openings.
Prior to joining JLABS @ Toronto, Breanne worked for The Princess Margaret Cancer Foundation in Toronto as the Marketing & Events Associate, Business Development & Strategic Initiatives. In her role with Princess Margaret, Breanne worked on a number of their key fundraising events including OneWalk to Conquer Cancer, The Enbridge Ride to Conquer Cancer and Road Hockey to Conquer Cancer, where she was responsible for the planning and execution of numerous high-profile events, internal communications & marketing activities.
Breanne holds an Honours Business Degree from the Richard Ivey School of Business at Western University.
Connect with Breanne:  



Parth Chakrabarti, Senior Director, Transactions, Johnson & Johnson, Innovation

Parth is Senior Director of Transactions at Johnson & Johnson (J&J) Innovation, Boston. At J&J, he leads deal-making from start to finish across EMEA including - sourcing, conceptualizing creative deal structures that may include cash, equity, convertible notes and leveraged external funding etc. He leads negotiations and a team of cross functional deal and diligence team till contract execution. In addition, he has also led strategic divestments and Newco spinouts based on J&J's assets or technologies from external partners.
Before joining Johnson & Johnson Innovation, Parth was a Director at Baxter BioScience (now acquired by Shire) where he helped build two new business units focused on oncology and specialty immunology entirely through licensing and external partnerships. Prior to that, at Becton Dickinson & Co. successfully put together the 'new space' growth strategy and then executed through a combination of acquisitions and partnership agreements to build a new business franchise. Parth also brings equity/venture investment experience from his tenure as an Investment manager at VenturEast Capital, specializing in cross-border company creation through early stage equity investment.
Before transitioning to the business side, Parth spent 10 years as a drug design and discovery scientist and is an inventor in 23 granted patents and has co-authored multiple peer-reviewed papers that have garnered more than 450 citations. He has a Master's degree in Healthcare Management from Harvard University, MBA from ISB, M. Pharm. (Medicinal Chemistry) from Indian Institute of Technology and a B. Pharm. from Nagpur University.
Connect with Parth:  

Have questions about [Ottawa, ON] Lessons in Herding Cats: Business Development Basics for Life Science Companies?
Contact JLABS @ Toronto
When & Where

RBC Foundry
Bayview Yards
7 Bayview Rd
Ottawa, ON K1Y 2C5
Canada

Wednesday, April 25, 2018 from 10:00 AM to 1:30 PM (EDT)
Add to my calendar
Organizer
About Johnson & Johnson Innovation, JLABS
Johnson & Johnson Innovation, JLABS (JLABS) is a global network of open innovation ecosystems, enabling and empowering innovators to create and accelerate the delivery of life-saving, life-enhancing health and wellness solutions to patients around the world. JLABS achieves this by providing the optimal environment for emerging companies to catalyze growth and optimize their research and development by opening them to vital industry connections, delivering entrepreneurial programs and providing a capital-efficient, flexible platform where they can transform the scientific discoveries of today into the breakthrough healthcare solutions of tomorrow. At JLABS we value great ideas and are passionate about removing obstacles to success to help innovators unleash the potential of their early scientific discoveries. JLABS is a no-strings-attached model, which means entrepreneurs are free to develop their science while holding on to their intellectual property. JLABS is open to entrepreneurs across a broad healthcare spectrum including pharmaceutical, medical device, consumer and healthtech sectors. The JLABS flagship opened in 2012 in San Diego at Janssen's West Coast Research Center, and since then has grown to ten global locations including the Bay Area, Boston & Lowell, MA, Houston, Toronto, Beerse (Belgium), with New York City, opening in June 2018, and Shanghai in 2019. For more information please visit www.jlabs.jnjinnovation.com or follow @JLABS.
About Johnson & Johnson Innovation
Johnson & Johnson Innovation focuses on accelerating all stages of innovation worldwide and forming collaborations between entrepreneurs and Johnson & Johnson's global healthcare businesses. Johnson & Johnson Innovation provides scientists, entrepreneurs and emerging companies with one-stop access to science and technology experts who can facilitate collaborations across the pharmaceutical, medical device and consumer companies of Johnson & Johnson. Under the Johnson & Johnson Innovation umbrella of businesses, we connect with innovators through our regional Innovation Centers, Johnson & Johnson Innovation | JLABS, Johnson & Johnson Innovation - JJDC, and our Business Development teams to create customized deals and novel collaborations that speed development of innovations to solve unmet needs in patients. For more information please visit www.jnjinnovation.com or follow @JNJInnovation.