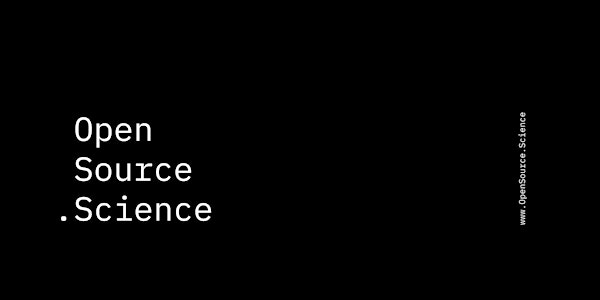 OSSci Meetup: Increasing Research Impact Through Open Source and Open Data
Join us in discussing how we can increase research impact through Open Source and Open Data
When and where
Location
Cowell Ranch Historic Hay Barn 94 Ranch View Terrace Road Santa Cruz, CA 95064
About this event
2 hours 30 minutes

Mobile eTicket
The Open Source Science Initiative (OSSci) was officially announced at the SciPy conference in July 2022. We are excited to welcome you to our first community event!
* * *
Science must communicate. Digital assets have become a fundamental building block of scientific communication, including the sharing of results that need to be reproduced or replicated before they can be accepted as science. Open source software communities have evolved sophisticated technologies to share and organize digital assets according to principles that have enabled collaborations of unprecedented scales.
But there is a gap: university research groups are too often unaware of open source communities and practices that could accelerate insights in their research labs and classrooms. And open source communities, including many stakeholders in industry, too often fail to notice university research that could lead to high-impact innovation.
Join us for an exciting evening organized by a collaboration of NumFOCUS, the Open Source Program Office UC Santa Cruz, Open Source Science Initiative (OSSci), and IBM Research.
Panelists
Juanita Gómez is a passionate programmer, mathematician and open source advocate; former developer of Spyder IDE at Quansight. She has a BS in Pure Mathematics from Pontificia Universidad Javeriana in Colombia and is currently pursuing a Ph.D. position in Computer Science at UC Santa Cruz. She is a community manager for the Scientific Python project, a community effort to better coordinate and support scientific Python libraries.
Scott Brandt, Professor, Computer Science & Engineering, Associate Vice Provost for Research and Innovation at the University of California Office of the President and former UC Santa Cruz Vice Chancellor for Research
Zander Matheson is the CEO and Founder of Bytewax – an open-source-driven Python stream processing framework. His previous experience prior to Bytewax had been as a data scientist at GitHub and Heroku. He lives in Santa Cruz, California, and when not at his computer, likes to get outdoors.
Benedict John Paten, Associate Professor, Biomolecular Engineering, UC Santa Cruz, and Director, Computational Genomics Lab, UC Santa Cruz Genomics Institute
Jose Renau, Professor, UC Santa Cruz, and head of the Micro Architecture at Santa Cruz (MASC) group
Alexy Khrabrov, OSSci Community Director
Carlos Maltzahn, Adjunct Professor, Computer Science & Engineering, UC Santa Cruz, Founder and Director of the Center for Research in Open Source Software (cross.ucsc.edu), Co-Founder of the Ceph open source distributed storage system project, PI of the Open Source Program Office, UC Santa Cruz (ospo.ucsc.edu).
Brought to You By
Receive OSSci Updates
Please follow opensource.science on Medium and subscribe to our newsletter.
Endorse OSSci
We invite you to show your support of Open Source Science by adding your or your organization's name to our list of OSSci Supporters. OSSci is a NumFOCUS community initiative connecting open science stakeholders in academia, government, and industry to collaborate on common goals. To learn more, visit our OSSci announcement blog.
As an early endorser, you have the opportunity to shape OSSci's year one objectives and the formation of interest and working groups. We're not asking for a commitment beyond your show of support but we would love to send you information on the launch of this initiative.
OSSci is part of NumFOCUS's network of Community-Driven Committees; view our Charter for more information on OSSci's governance.
Complete the form to add your name...
Join an OSSci Interest Group
Contact us if you'd like to get involved with one of our interest groups or would like to start a new one. We're starting out covering the following areas:
Chemistry
Climate and Sustainability
Life Sciences
Map of Science
Reproducibility
Additional interest groups will be launched as needed based on interest.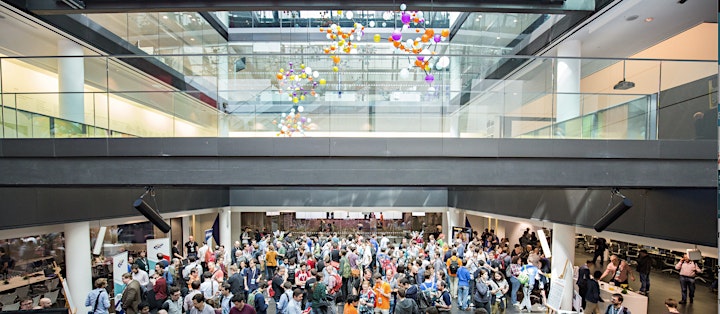 Frequently asked questions
Will there be a recording?
Where can I learn more about OSSci?
Will there be other events in the future?
Where can I find the Zoom link?
I plan to attend remotely. How can I submit questions for the panel?
What is your COVID policy?