2-part course to help shift away from microaggressions, microassaults, and macroaggressions, and create a culture of microaffirmation.
About this event
OSC University JEDI In Training
From Microaggression to Macroaffirmation
Featuring Shine Diversity
Session Dates:
Sep 14 - Workshop, 12:30pm-2:00pm pacific
Sep 28 - Community in Practice, 12:30pm-2:00pm pacific
Summary
Back by popular demand, this multi-part training participants will learn the difference between microaggressions, microassaults, and macroaggressions, how to prevent microaggressions and microassaults from happening, how to address macroaggressions, and how to shift to a culture of microaffirmations. Participants will learn how to prevent the bystander affect, how to navigate challenging conversations, and how to create an environment that is respectful and inclusive of people of all backgrounds. Participants will leave with skills to change their behaviors and tools to create a culture of affirmation and positivity in the workplace.
About Community of Practice Sessions (CiPs)
CiPs provide a unique opportunity for OSC members to dive deeper into the work of justice, equity, diversity, and inclusion. In small facilitated group time, we will build on the trainings, increasing knowledge, and giving an opportunity for practicing real scenarios. The community of practice happens in small teams between trainings and is facilitated by Shine Diversity staff over zoom. The community of practice will include reading assignments, listening circles, communication skills, team and trust building, and advance skill building.
About the Presenters
Shine Diversity creates clear pathways to justice, equity, inclusion, and diversity through assessments, trainings, consulting, coaching, and policy writing. We serve to address the problem of lack of inclusion and diversity which includes loss of innovation, safety, staff
retention, and multiplicity of ideas. Shine Diversity gives companies the resources and knowledge needed to benefit from hiring and welcoming people of all races, genders, and backgrounds. We expertly guide people through learning new vocabulary, practices, and skills vastly improving work culture. We do full scale assessments of companies and create long term strategy ensuring that the whole company becomes anti-racist, gender inclusive, genuinely welcoming of diverse ideas, and leaders in the movement for justice. We believe this is life-time work and encourage companies to commit to a comprehensive holistic approach and partnership. We know this work cannot be done in one training – it takes patience, time, trust, team building, and willingness to shift and change. We aim to increase human potential, inspire liberation, and give everyone the ability to shine.
Shine Diversity is greatly appreciative of OSC JEDI initiative and is excited to be a solutions partner.
Contact Shine Diversity at www.shinediversity.com or ariel@shinediversity.com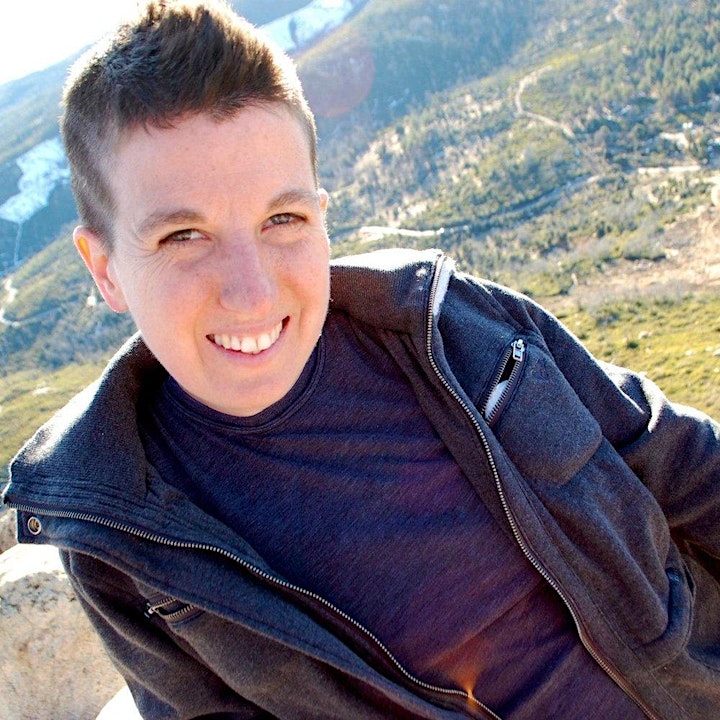 Ariel Vegosen is the founder, CEO, and lead trainer of Shine Diversity. Ariel is a professional inclusivity and diversity trainer, workshop facilitator, writer, educator, consultant, coach, and public speaker. For over 20 years Ariel has facilitated trainings, workshops, and retreats for organizations, corporations, nonprofits, schools, communities, and faith based groups. This work has taken Ariel all over the US and internationally. Ariel has a long history in the natural products industry and has worked in the Fair Trade, anti-GMO, hemp, and organic movement. Ariel is an ordained Hebrew Priestess, ritualist, and the founder of Gender Illumination a non-profit focused on healing, leadership, and mentorship in the trans and non-binary community. Ariel's work focuses on intersectionality, commitment to working from an anti-oppression lens, and creating communities across diverse cultural backgrounds. Ariel loves to play with pronouns, bring joy into all aspects of life, and creatively spark conversations and connections.
Shalonda Ingram is an innovator who embodies this mantra; Strategize. Design. Produce. Shalonda is committed to elevating consciousness and empowering the collective liberation. Shalonda has deployed worldwide for the transformation of people, principles, practices, and systems. Shalonda works with social justice, spiritual and corporate organizations to explore network effect and elevate opportunities for resource sharing while scaling. Shalonda is committed to the creation of whole, connected communities that thrive by building structures of clarity, capacity enhancement and trust. Shalonda has consulted for a range of clients; from the grassroots artists to the enterprise tops. Assisting with product development, experience design and special events. Intersecting creativity and enterprise; Shalonda has served on many boards, commissions and advisory councils.
Organizer of OSC University JEDI In Training: From Microaggression to Microaffirmation
About One Step Closer (OSC)
OSC  is a Northern California and national community of sustainably-minded natural products industry CEO's and business leaders.
We strive to leave earth and humanity in better condition than we found it by inspiring natural products leaders to work in innovative and collaborative ways toward positive change.
OSC Mission: Address the toughest sustainability problems facing our industry and our planet by building new regenerative business models and agricultural systems