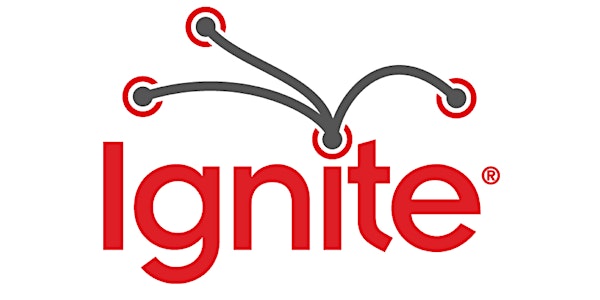 O'Reilly Ignite San Jose 2019
When and where
Location
San Jose Convention Center 150 W San Carlos St San Jose, CA 95113
Description
Ignite is back! Join us at the O'Reilly Velocity + Software Architecture Conferences in San Jose.
Join us for drinks, appetizers and a night of fun, 5-minute speed talks while embracing the motto:
"Enlighten us, but make it quick."
June 11 | 5:00pm - 6:30pm | San Jose Convention Center
The night includes time to network and chat, so be ready to mingle. Ignite will be hosted at the San Jose Convention Center by Velocity Conference and Software Architecture Conference—it's free and open to the public.
Ignite Lineup
(so far)
5 things I'm doing wrong with distributed teams, and you should too
Ted Tencza
Ted challenges the conventional wisdom around leading distributed teams and explains where and why he deviates from conventional practices (teams are not colocated or bounded by geography, for instance). He then shows how ignoring or modifying these can produce much better outcomes, happier and more productive teams, and a great culture of distributed work.
Eventual consistency under the hood
Vallery Lancey
In 2019, many systems prefer eventual consistency over traditional ACID locking. In this talk, we will explain what goes under the hood of eventual consistency: monotonic systems, and conflict-free replicating data types.
Weathering the storm: How early warnings save the farm
Nishan Weragama
LinkedIn has built a framework to automate the incident correlation process, thus reducing mean time to detect (MTTD)/mean time to restore (MTTR) while increasing the correlated result accuracy. Nishan focuses on the correlation engine, explores how LinkedIn is doing correlations, and the lessons learned.
What nuclear waste disposal can teach us about securing customer data in the cloud
Gabriel Ortiz
Securing high-value customer data in a SaaS environment requires a rigorous approach. A useful analogy is to treat this data like nuclear waste, so here's what Gabriel learned from the final report of a two-year DOE study of nuclear waste disposal.
How I hacked deafness (and thrive!)
Mike Kohl
Mike, a deaf software architect, shares the dramas, traumas, and eventual triumph of adapting in a hearing world. He provides takeaways that anyone can use to become a better listener, communicator, and connector in all areas of life.
Humans have social norms; what about applications?
Srinivas Dharmasanam
Misbehaving applications cause breaches and can go undetected for months because their normal behavior is not known. How does one characterize the normal behavior of an application, that is, its social norms? Srinivas presents a novel approach to recognize the norm and defend from deviant application behavior.
The art of abandoning lost causes
Scott Silvi
Over the course of a career—as an engineer, an entrepreneur, and an advisor—Scott has witnessed and experienced the pain of hanging on too long. Life is short; extend your experience runway by jumping ship as soon as you realize it's sinking. It's better to quit six months too early than six months too late.
Building culture and eliminating waste
Tony Meehan
To build a great product, you have to invest in building a culture that respects and empowers people. Tony shares how Endgame continues to build its culture and eliminate waste.
We have met the enemy, and it is us
Austin Parker
On the scale of time, the change happened so quickly that we all missed it. Over the last few decades, we've torn down the walls of the cathedral and our bazaar has expanded to cover the Earth. If this is victory, why does it feel so hollow? Austin talks about the future of open source through the lens of the past.
Velocity and Software Architecture conference attendees do not need to pre-register for Ignite. Your conference badge allows your entry to this event. Those not attending Velocity and Software Architecture conferences can pre-register for free on this page.