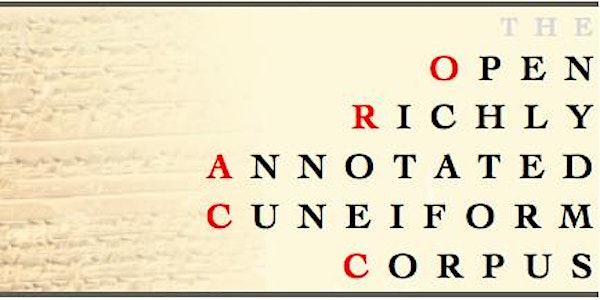 Oracc for online teaching
A hands-on workshop on creating your own teaching pack by re-using existing Oracc content
About this event
Based on workshops I've regularly run at Rencontres in past years, this workshop will teach you how to re-use existing textual content in Oracc to set up a so-called "proxy project" for your online class.
It is aimed at university instructors in Assyriology, ancient Middle Eastern history, and related subjects who regularly teach with cuneiform texts in transliteration or translation. You need to be unafraid of a little light-touch coding.
Spaces are capped at 12 so that I can give everyone proper attention (and set you up with an Oracc log-in before we start if you don't already have one).
If there is sufficient demand I'll offer repeats.