OPStoberfest - The autonomous future of enterprise IT operations
Description
OPStoberfest is a community gathering of the enterprise I.T. industry; collaborating and sharing ideas on the future of how to innovate and automate the operations, support, and resiliency of enterprise technologies.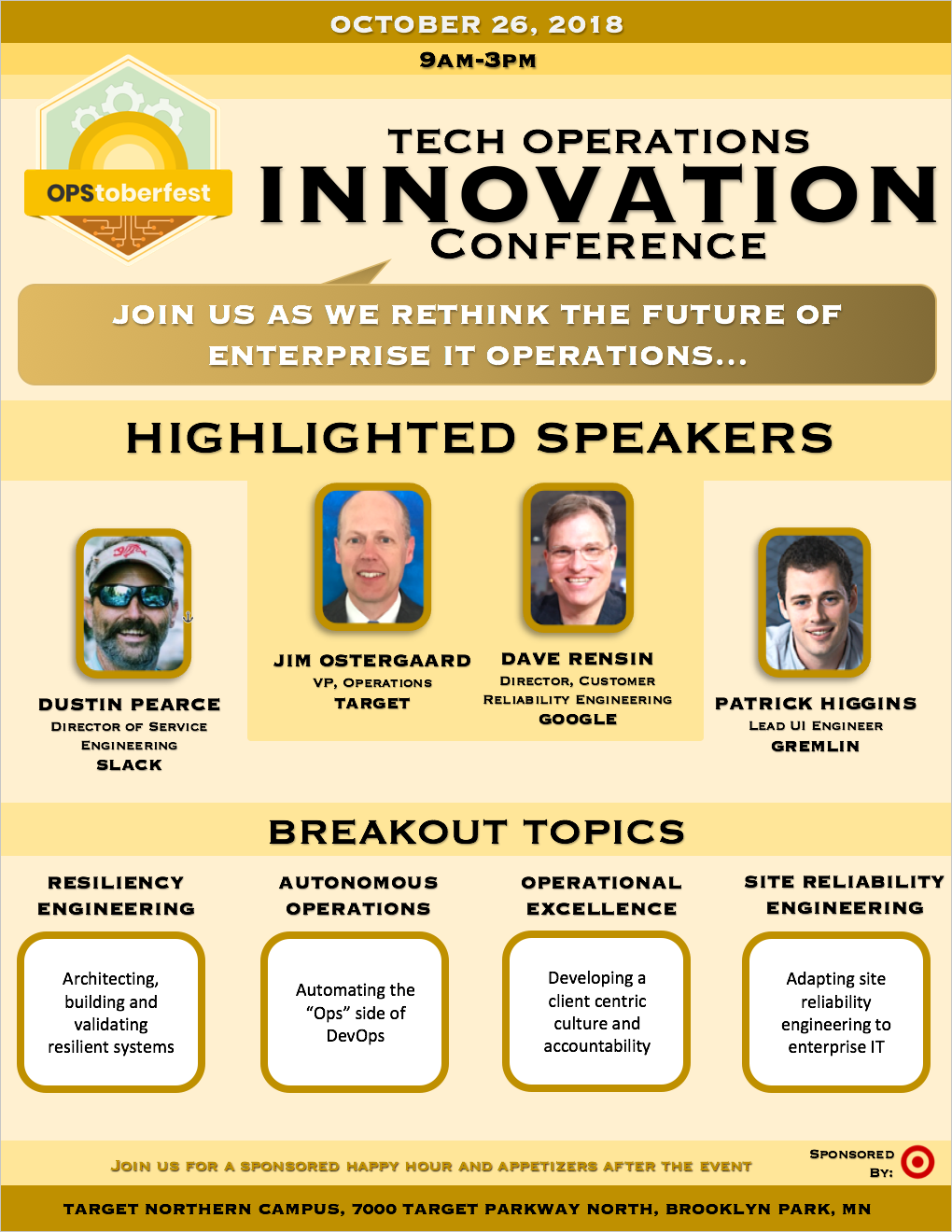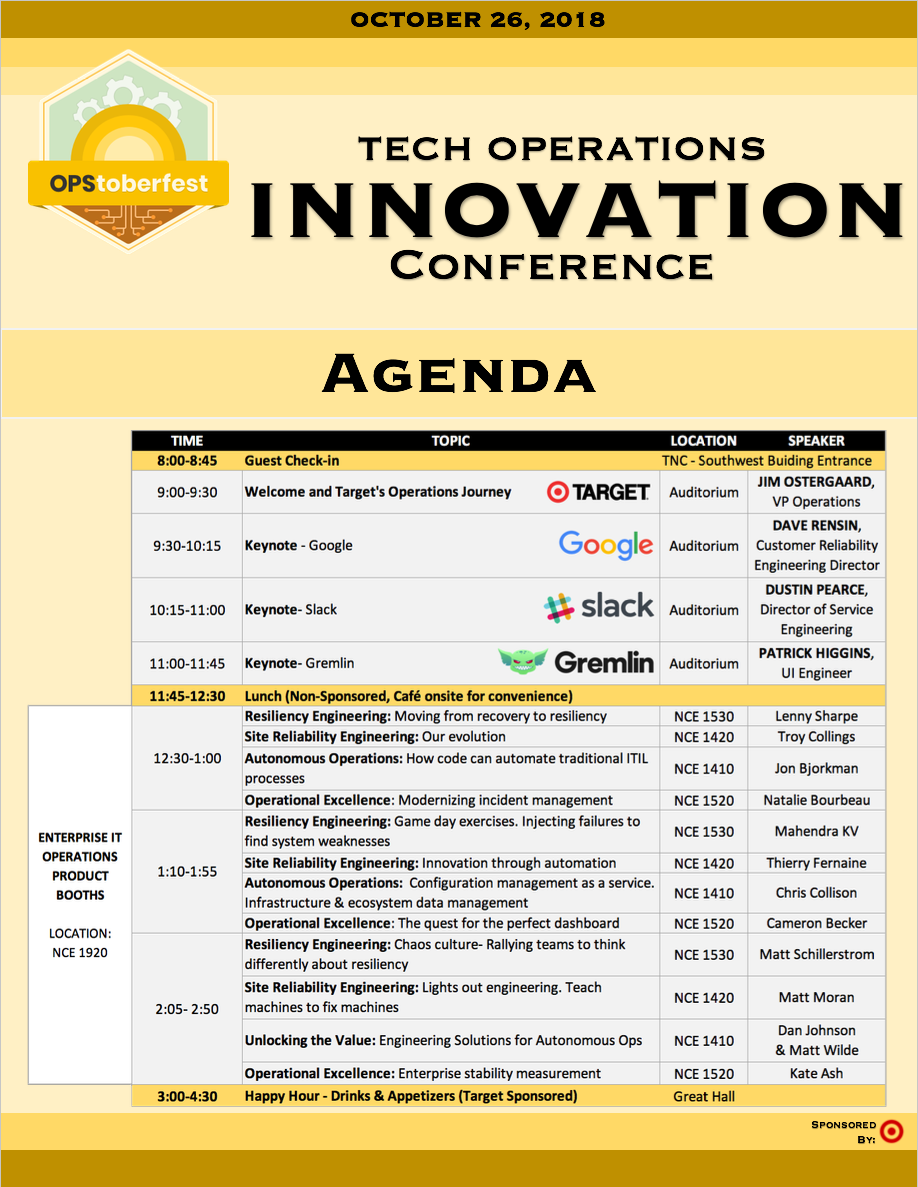 Parking is free on site and public transportation is available from downtown Minneapolis. The light rail is available from the airport to downtown Minneapolis.
Free TShirts are available, but have already been ordered per the early registrants. We will have extra TShirts available at check-in on a first-come, first-served basis. See you on October 26th!