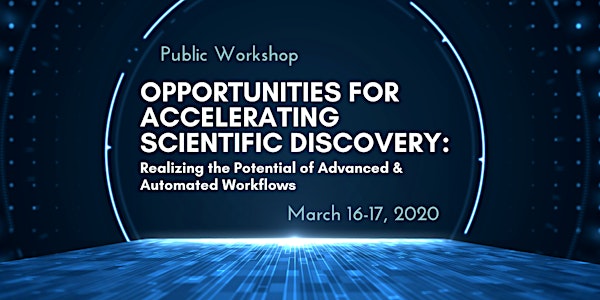 Opportunities for Accelerating Scientific Discovery: Realizing the Potentia...
Description
The manner and methodology behind the workflow of scientific research is an increasingly important aspect of the research process across a range of disciplines. Workflow systems and tools provide an environment for executing steps in a project as well as for tracking results, recording data, establishing provenance, creating consistent metadata, and generally increasing the reliability of laboratory and analytic work. At the same time, there is growing interest in applying artificial intelligence and machine learning approaches to a range of research tasks. Recent advances in these areas offer the opportunity to reimagine research workflows in ways that can vastly increase the volume and efficiency of scientific research and improve research outcomes.
This workshop will serve as the primary information-gathering mechanism for a National Academies of Sciences, Engineering, and Medicine's consensus study aimed at examining current efforts to develop advanced and automated workflows for scientific research, and identifying promising research approaches to accelerating progress in the effectiveness and utilization of workflow systems and tools.
Update on March 11, 2020: This workshop will be held entirely on Zoom as a virtual meeting. Register now to receive information on how to participate.
View additional information about the workshop

---

This registration information is being collected via Eventbrite. Eventbrite is not affiliated in any way with, or endorsed by, the National Academies of Sciences, Engineering, and Medicine, and your submission via the Eventbrite website is subject to Eventbrite's privacy and terms of use.