OpenStudios: Emerging Voices
When and where
Location
Pentagram 204 Fifth Avenue New York, NY 10010
Description
ONLINE TICKET SALES ARE NOW CLOSED

Due to limited space at the morning firms participating in tomorrow's OpenStudios: Emerging Voices, full-day tickets are now sold out. A limited number of afternoon-only tickets will be available at registration tomorrow beginning at 12:30 pm that will be valid for visiting the thirty afternoon firms. We apologize for any inconvenience this may cause.



OpenStudios: Emerging Voices
Midtown & Queens Studios: 10am-1pm
Downtown & Brooklyn Studios: 1-5pm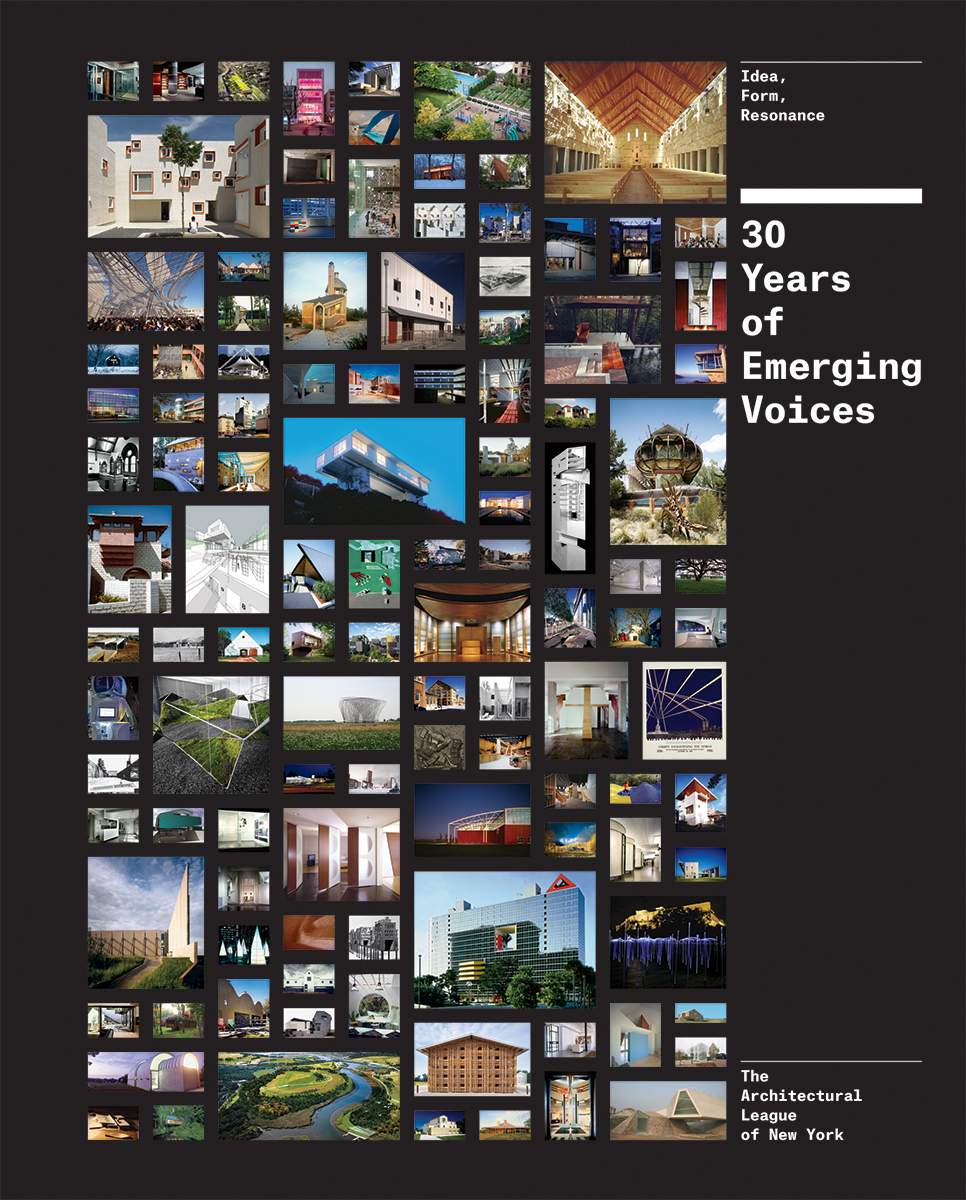 Open House New York and the Architectural League of New York invite you to OpenStudios: Emerging Voices, an unprecedented opportunity to visit the studios of more than forty of the most inventive and exciting design practices working in the city today.
Since 1982, the Architectural League's Emerging Voices program has recognized architects and designers from across North America whose work and ideas promise new directions for design and practice. One of the most important honors in American architecture, the program is celebrated for its foresight in identifying young architects who go on to make significant contributions to shaping our built environment.
Organized to mark the publication of a new book documenting the program, OpenStudios: Emerging Voices will open the doors to more than forty New York-based Emerging Voices firms for an extraordinary chance to survey a cross-section of the best American designers of the past three decades.
OpenStudios: Emerging Voices is a self-guided walking tour. Each ticket holder will be given a map of all participating studios at registration and may visit sites in any order during the hours that they are open; Midtown Manhattan and Queens studios will open from 10am-1pm, and Downtown Manhattan and Brooklyn studios from 1-5pm. More detailed information about location and opening hours will be available at registration. Architects and engineers will be on hand at each studio to answer questions and discuss the firm's work.
Participating firms
1100 Architect
Ali Tayar — parallel design
Allied Works Architecture
Alloy
anderson architects
Andrew Berman Architect
Archi-Tectonics, NYC
Architecture Research Office (ARO)
Asymptote Architecture
Audrey Matlock Architect
Bernheimer Architecture PLLC
Caples Jefferson Architects
Christoff:Finio Architecture
Deborah Berke Partners
DLANDstudio architecture + landscape architecture pllc.
Interboro Partners
Joel Sanders Architect
LEVENBETTS
LOT-EK
LTL Architects
Marble Fairbanks Architects
Marvel Architects
Moorhead & Moorhead
nARCHITECTS
OBRA Architects
Rice+Lipka
ROGERS PARTNERS Architects+Urban Designers
SCAPE / LANDSCAPE ARCHITECTURE PLLC
SHoP
SITU Studio
Slade Architecture
Smith-Miller+Hawkinson Architects
SO-IL
Steven Harris Architects; Rees Roberts and Partners
Studio Gang Architects
studioSUMO
TEN Arquitectos
Tod Williams Billie Tsien Architects | Partners
Toshiko Mori Architect
Tsao & McKown Architects
WEISS/MANFREDI Architecture/Landscape/Urbanism
WORKSHOP: Ken Smith Landscape Architect
WXY architecture + urban design
For more information, click here.
Tickets to this event are non-refundable. Should your guest not be able to attend, the full price of unused tickets may be treated as a donation to Open House New York and the Architectural League of New York and is tax deductible to the extent allowed by law.