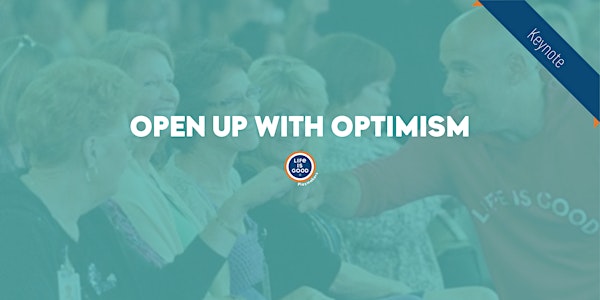 Open Up With Optimism Kickoff
A presentation for teachers, school staff, education leaders, and parents to kickoff the school year with a dose of optimism.
About this event
With all of the anxiety and unknowns, re-opening schools in the age of COVID-19 is going to take all of the optimism educators and parents can muster.
Life is Good Playmakers is here to help! Founder and Chief Playmaker, Steve Gross, will deliver a back-to-school kickoff presentation like no other – a large dose of optimism along with concrete tips to create joy, connection and empowerment for ourselves and our students – whether we are in person or remote.
An optimistic disposition enables us—through everyday and extraordinary struggles—to look for the goodness in ourselves, in others, and in the world around us. For professionals working with young children who have experienced trauma, optimism isn't just a critical tool; it's the pathway to healing for kids in need.
August 25, 2020: 9:00 AM
Facebook Live
Questions?
Email info@ligplaymakers.org