Description
TO celebrate the first anniversary of TGO_Silicon Valley and host a GTLC in Silicon Valley, we

are delighted to invite you to this Open Source Global Tech Share meeting!
Open source software always plays critical role in software development. From Linux kernel to TensorFlow, it drives a lot of awesome projects which created trend and led direction of technology.

We are pleased to have several experts, Reynold Xin, Dongxu Huang, Qing Han, Bin Fan, Amelia Wong, etc. who will share the technology and stories on their successful open source project.
Open Source fans - please come and join us in sharing some fun and informative time!
AGENDA
14:00 - 14:20 Welcome, Check-in and Networking
14:20 - 14:30 Welcome Speech : Hao Zhong, CEO & Founder - Scaleflux
14:30 - 15:10 Speaker: Reynold Xin, Chief Architect & Founder - Databricks
Talk: A story of unification: from Apache Spark to MLflow

In this talk, Reynold will discuss how Spark and Databricks were created, how mega-trends have changed in the past few years, and two new projects, Delta and MLflow, to address these trends.
15:10 - 15:50 Speaker: Dongxu Huang, CTO & Founder - PingCAP
Talk: Database Trends of the 2010s

In this talk, he will use TiDB as an illustration and introduce the trends and methodology of how to design modern databases that are both horizontally scalable and compatible with traditional relational databases.
15:50 - 16:30 Speaker: Qing Han, CEO & Founder - Kyligence
Talk: Apache Kylin and Roadmap
In this talk, Luke will discuss Kylin real time and new storage.
16:30 - 16:40 Breaktime
16:40 - 17:20 Speaker: Bin Fan, the founding member and VP of Open Source - Alluxio ;
& Amelia Wong, cofounder - Alluxio
Talk: Embracing Data Silos – An Alluxio Approach
In this presentation, Bin and Amelia will share the experience and story of how Alluxio project & company were created, key trends in the data industry, and what are the motivations and innovations behind Alluxio to contribute to the industry.
17:20 - 17:40 Q&A session
17:40 - 18:00 Mingle with speakers and attendees
Organizer
TGO is a global platform attached to Geekband Technology Ltd, where high-level tech leaders gather and communicate. TGO is short for Tor Geeks Organization, whose Chinese name is Kunpenghui. Founded in 2015, TGO is dedicated to promoting idea exchanges among technical partners, CTOs and VPs both on and off-line. Within one year, TGO Kunpenghui was held in Beijing, Shanghai, Hangzhou, Shenzhen, Guangzhou and Chengdu with six local branches and nearly 500 members. In 2018, TGO Kunpenghui has launched branches in Silicon Valley, Taipei and Najing, with more than 600 members all over the world.
TGO-Silicon Valley has absorbed the CEOs, CTOs of many Silicon Valley high-tech startups and technical leaders and top geeks from well-known companies. The current president is Zhong Hao, the founder of ScaleFlux. Members include Fu Tianyi, CliQr's founder&CTO Li Haoyuan, Alluxio's founder&CEO Huang He, Moxtra's founder&CTO Yu Xu, Tigergraph's founder&CEO and many other Silicon Valley technology elites and innovation leaders. More technical elites are welcome to apply to join the TGO-Silicon Valley Branch to lead the technological transformation.
The GTLC Global Technology Leadership Summit is a high-end technology leader event hosted by TGK's TGO. The conference is mainly for CTO, technical VP, technical team leader, technical project leader and other interested in leadership.
SPEAKERS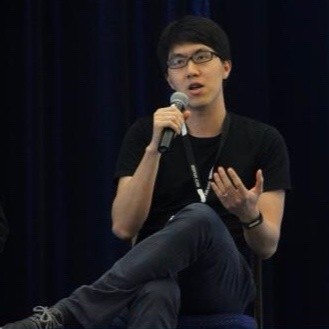 Reynold Xin, Databricks' Founder & Chief Architect
Reynold Xin is a cofounder and Chief Architect at Databricks, a San Francisco-based cloud data platform startup founded by the original creators of Apache Spark. Databricks has raised $500m in venture funding and is one of the fastest growing SaaS/PaaS startups, growing from $1m to $100m ARR in less than three years with over 2000 global enterprise customers.
In the open source community, Reynold is known as the top contributor to the Spark project, having designed its core user-facing APIs and execution engine. Prior to Databricks, Reynold was pursuing a PhD at the UC Berkeley AMPLab, where he worked on large-scale data processing.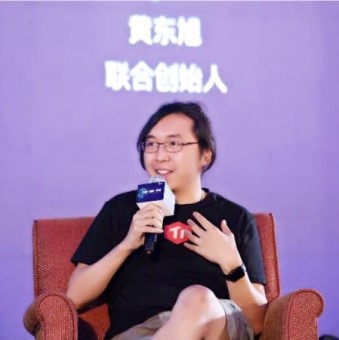 Dongxu Huang

, PingCAP's Founder & CTO
Dongxu Huang is a Co-founder and CTO of PingCAP, who has focused on distributed system, software architecture for more than 10 years. Currently he is in charge of engineering team of TiDB. Before that Ed worked for WandouLabs/Netease/Microsoft as staff infrastructure engineer. He is the co-author of Codis, a widely open source distributed redis solution.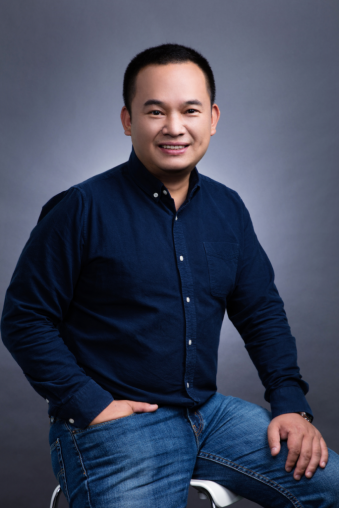 Qing Han, Kyligence's CEO & Founder
Luke Han is the co-founder and CEO of kyligence, a leading data intelligence company which starts from 2016 and focuses on big data analytic technology innovation. Meanwhile, as the co-creator, vice president, committer, and PMC Member of Apache kylin, he is responsible for kylin's strategic planning, development roadmap, product design and works on growing Apache kylin 's community, building its ecosystem and extending adoptions. In 2018, Luke was awarded Microsoft Most Valuable Professional. He was also awarded the 2018 China's Most Creative People In Business 100 by Fast Company.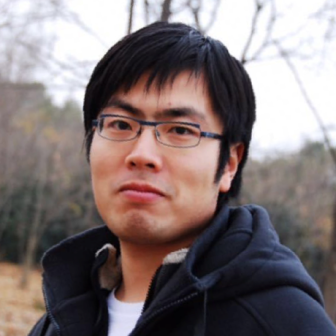 Bin Fan, Alluxio's founding member and VP of Open Source
Bin Fan is the founding member and VP of Open Source in Alluxio, Inc. Prior to Alluxio, he worked for Google to build the next-generation storage infrastructure. Bin received his Ph.D. in Computer Science from Carnegie Mellon University on the design and implementation of distributed systems. He is the author of cuckoo filter, memC3 and etc, with multiple US patents and publication in top academic CS conferences including SIGCOMM, SOSP, NSDI.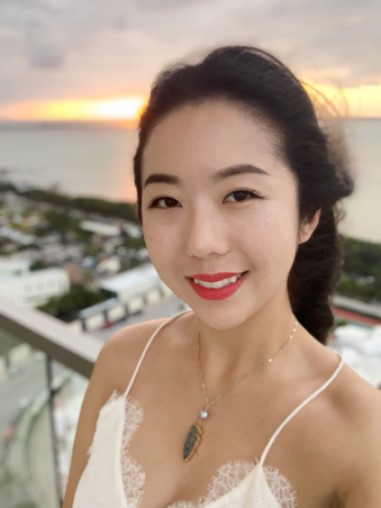 Amelia Wong, Alluxio's cofounder
Amelia Wong is the cofounder of Alluxio, Inc. Prior to Alluxio, she cofounded and managed a private foundation focused on advancing education and medical research. She is still involved in the nonprofit sector as a partner at Silicon Valley Social Venture Fund and as Board Director of her foundation. She was a J.D. candidate at UC Berkeley's school of law, and has a BA from UC Berkeley.
Organizer of Open Source Global Tech Meeting