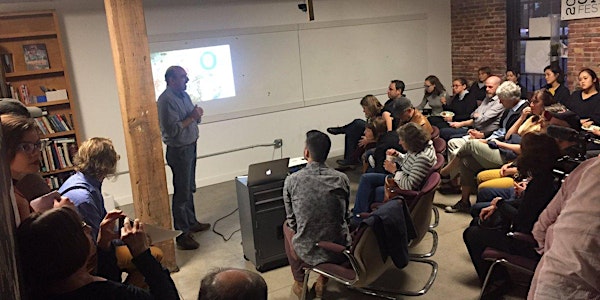 OPEN "MIC" NIGHT at BUGSS! Tell YOUR Science Story (or listen and learn!)
Event Information
Location
Baltimore Under Ground Science Space
101 North Haven Street
#105
Baltimore, MD 21224
Description
Who should you attend?
Those that want to practice sharing their science! Those that want to listen and learn! Students, post-docs, PI's, researchers, engineers, scientists, artists, designers…EVERYONE! ANYONE!
Why should you attend?
Practice to communicate your research or area of interest! This could be a talk you've been working on for awhile or one that you just whipped up for this occasion!
Why should you attend as an audience member? Learn about the community of discovery and innovation RIGHT HERE IN BALTIMORE!!
How to attend?
Come to BUGSS (Just over at 101 North Haven Street suite 105, the King Cork and Seal building between Baltimore St. and Pulaski Highway!
Tickets are $2 dollars, some snacks and drinks (and beer) will be available! (BYOB if you are particular)
For audience members: Join in supporting our speakers! This is a time to learn new and awesome research, ideas, and technology but also help them out with some constructive feedback to hone their communication skills!
For speakers: Please email slaun@bugssonline.org to reverse a spot on "on the mic". Try out your elevator pitch, your flash talk, 3 min thesis, or your 5 min talk for science slam (coming up this fall!) We have a projector and lap top for powerpoint or a white board with markers! Even a box of "props" you can use to explain your work :D We encourage creativity and trying things "out of the power-point box" and this is a perfect venue to practice, test out talks, and get feedback! Bring those friends and family that always want to know what you've been doing!
For more information or questions feel free to email Sarah at slaun@bugssonline.org
Date and time
Location
Baltimore Under Ground Science Space
101 North Haven Street
#105
Baltimore, MD 21224