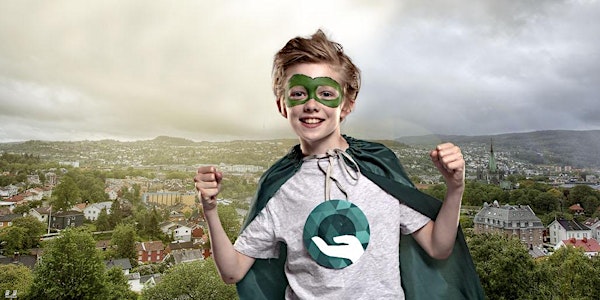 Open Innovation for Sustainable Systemic Transitions - breakfast seminar
By EIT Climate-KIC Nordic
When and where
Date and time
Friday, October 20, 2017 · 8 - 9am CEST
Location
Clarion Hotel & Congress Trondheim 1 Brattørkaia 7010 Trondheim Norway
Description
Open Innovation for Sustainable Systemic Transitions
20 October 2017 8:00-9:00
"In order to solve the massive, global problems climate challenges facing us all, we need people who cross boundaries, who think in systems and structures, who understand that we are not going to solve anything with single solutions."
Kirsten Dunlop, CEO of Climate-KIC
Climate change and sustainability topics are now front and centre of every responsible government, company and organisation's strategy.
It is obvious that in order to live up to the goals of the Paris agreement, change needs to happen on a large scale, and it needs to happen fast. Across traditional boundaries such as economic, social and environmental dimensions, innovative thinking and acting is crucial. But how do we achieve that?
Can Open Innovation be the key to unlocking the required systemic transitions?
In today's increasingly interconnected world, where information is more equally available than ever before, innovation itself is shifting from having largely taken place inside hidden R&D units and board room discussions, to more open processes where people of diverse backgrounds, disciplines, and skill sets can contribute and collaborate. Open Innovation is one such process – increasingly adopted by leading companies and organisations within numerous industries.
Join experts from Innovation Norway, the city network C40, innovative companies and Climate-KIC for an insightful discussion on how to make use of Open Innovation processes in the transition towards a more sustainable future.
This breakfast seminar is open to anyone. However, if you would like to attend the NTNU Sustainable Sciences Conference for the rest of the day, you need a conference ticket, which can be purchased here: https://www.ntnu.edu/web/sustainability-science/registration