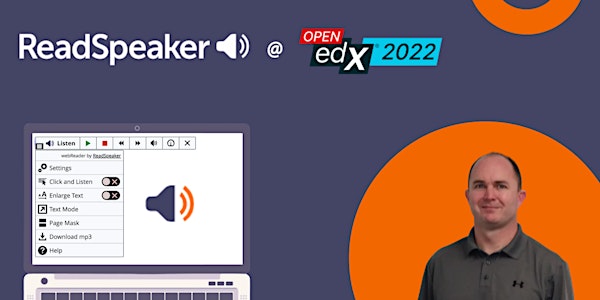 Open edX Meetup - Integrating Text to Speech for Inclusive Learning
The July Open edX Virtual Meetup will present a text to speech solution, featured by ReadSpeaker, for a more inclusive learning environment.
About this event
Ensuring that content is accessible and engaging is a key component of inclusive education, and text to speech is a powerful tool to support this. See how ESME Learning leverages the ReadSpeaker Text to Speech plugin in the Open edX environment to drive engagement. The ReadSpeaker team will discuss how to easily integrate and use text to speech, as well as demo the ReadSpeaker suite of audio-enhanced learning tools that are an invaluable support for a diverse population of learners. The event will feature a demo, as well as an interactive Q&A segment, which will allow you to engage with our vibrant community, within a virtual Gather space. This is a free event and the link to Gather will be sent to you 48 hours prior to the event start time.