Open Democracy in Practice: Crowdsourcing
Description
Avoin ministeriö ry ja Deliberatiivisen demokratian instituutti järjestävät osana European Citizens Crowdsourcing -hanketta Open Democracy in Practice -seminaarin. Tervetuloa tapaamaan ja oppimaan uutta avoimen päätöksenteon tekijöiden, kehittäjien, tutkijoiden ja hyödyntäjien kanssa. Tilaisuus on ilmainen ja kaikille avoin.
Open Ministry and the Institute of Deliberative Democracy are organizing a seminar "Open Democracy in Practice" in Helsinki on the 11th of October. The seminar is part of international European Citizens Crowdsourcing project.
The event gathers together the developers and users of open democracy. The most exciting cases of crowdsourcing in Finland will be presented and discussed. In the afternoon we have workshops where, based on national examples, we'll discuss the idea of a crowdsourcing pilot in the EU. The results will be gathered and used in the project Towards a Crowdsourcing Pilot at the EU level.
"Kansalaisaloitetta voisi viedä yhteiskehittelyalustan suuntaan"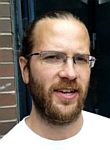 Joonas Pekkanen, Avoin ministeriö
Joonas Pekkanen käynnisti Avoimen ministeriön toiminnan ennen oikeusministeriön kansalaisaloitepalvelun käyttöönottoa. Yhdistyksen tehtävä on kehittynyt aloiteinstituution edunvalvonnan suuntaan. Avoin ministeriö on mukana muun muassa Eucrowd-hankkeessa joukkoistamisen menetelmien kehittämiseksi. Pekkasen mukaan kansalaiset ja poliitikot tarvitsevat yhteisiä työkaluja päätösten valmisteluun. Siviilityössään Helsingin kaupungilla hän on käynnistänyt Helsinki app -mobiilisovelluksen kehityksen, jonka avulla kaupunkilaiset voivat kertoa mielipiteensä asioista vähällä vaivalla.
"Valtionhallinnon avoimen valmistelun pioneeri"

Jyrki Jauhiainen, Oikeusministeriö
Jyrki Jauhiainen on vetänyt useita osallistamishankkeita, jotka ovat tavoittaneet huomattavia määriä kansalaisia sekä lakien että niin kutsutun pehmeän sääntelyn valmistelussa. Hänellä on 27 vuoden kokemus lainvalmistelusta ja sen kehittämisestä. Tuhannet kiinnostuneet ovat osallistuneet asunto-osakeyhtiölain, hyvän yhdistystavan ja osakeyhtiölain arviointiin ja ideoimiseen vaikuta-lakiin -sivustolla ja valtion lausuntopalvelussa. "Aktiivinen moderointi auttaa keskustelun rakentumista. Vuorovaikutus itse sisällön suhteen osoittaa keskustelijoille hallinnon kiinnostuksen heidän mielipiteitään kohtaan."
"Arvolähtöinen, datan vauhdittama demokratia"

Petri Takala, Tekniikan akateemiset & Gofore
Petri Takalalla on vuosikymmenen kokemus päätöksenteon joukkoistamisesta eri organisaatioissa. Tänä vuonna Takala vei menetelmää askeleen eteenpäin fasilitoimassaan Tekniikan Akateemisten valtuustosopimusneuvotteluissa. Hän operationalisoi valtuustoryhmien arvot dataksi, jonka pohjalta valtuustosopimus syntyi sujuvasti ja menetelmä herätti tyytyväisyyttä erityisesti rationaalisen päätöksenteon kannattajissa. Menetelmällä voi olla potentiaalia pitkällekin, kun digitalisaatio auttaa tekemään hallinnosta entistä asiakaslähtöisempää.
"Demokratiainnovaatiot luovat uusia osallistumisen tapoja"

Maija Jäske, Turun yliopisto

Maija Jäske valmistelee väitöskirjaansa demokratiainnovaatioista Turun yliopistossa. Hän on viime aikoina osallistunut muun muassa kansalaisaloitteen kehittämiseen sen toimintaa arvioineessa VN-TEAS tutkimushankkeessa. Jäskeltä on ilmestynyt viime vuosina useita artikkeleita alan kansainvälisissä journaaleissa, kuten Swiss Political Science Review'ssä ja Scandinavian Journal of Public Administrationissa.
"Haasteista tulevaisuuden mahdollisuuksiksi"


Hannu-Pekka Ikäheimo, Sitra
Hannu-Pekka Ikäheimo työskentelee asiantuntijana Sitrassa ennakointitiimissä. Hän on tutkinut muun muassa EU-julkisuuden ja demokratian välistä suhdetta osana väitöskirjansa valmistelua sekä analysoinut algoritmien roolia ja vaikutuksia demokratiaan. Viime keväänä Ikäheimo oli toteuttamassa Tulevaisuuden valtiopäivien osana järjestettyä Demokratiahackia.

Pelillistettyä kaupunkisuunnittelua Hämeenlinnassa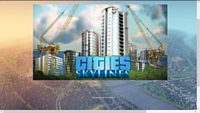 Juuso Heinisuo & Niklas Lähteenmäki, Hämeenlinnan kaupunki
Hämeenlinna yhdisti pelillistämisen ja osallistamisen ainutlaatuisella tavalla vuonna 2016. Kaupunki mallinnettiin johtavaan (siihen Sim Cityä suositumpaan) kaupunkisimulaatiopeli Cities Skylinesiin. Yleisö haastettiin suunnittelemaan pelin avulla kahta kaupunginosaa. Karttapohjan latasi yli 500 pelaajaa ja kilpailu keräsi 17 ehdotusta. Kantolan alueen osalta peli on vaikuttanut uuteen yleiskaavaan.
"Miten joukkoistetaan genomikansalaisuus?"

Heikki Saxén, Bioetiikan instituutti
Genomikansalaisuutta on ehdotettu konseptiksi, joka tuo geneettiseen tietoon liittyvät merkittävät yhteiskunnalliset aiheet lähemmäksi kansalaisia. Sen odotetaan edistävän geneettisen tiedon keräämistä, tallentamista ja käyttöä koskevan päätöksenteon demokraattisuutta ja osallisuutta. Muista ryhmistä poiketen, tässä ei esitellä toteutunutta tapausta, vaan suunnitellaan alusta alkaen malli joukkoistamisprosessiksi varta vasten aihealueen politiikkatoimenpiteiden luomiseksi.
Demokratia käden ulottuville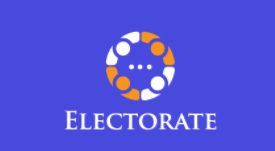 Karri-Pekka Korolainen & Juha Repo, Electorate App, Pentaleap
Pentaleap kehittää sovellusta vaivattomaan ja pelillistettyyn mielipiteenilmaisuun. Se tarjoaa kansalaisille mahdollisuuden kertoa kannattavansa tai vastustavansa virallisia päätöksiä etukäteen puhelimen ruutua pyyhkäisemällä. Electorate-sovelluksen konsepti palkittiin alkuvuonna Data Business Challengessa parhaan liiketoimintapotentiaalin omaavana kilpailutyönä aktiivinen kaupunkilainen -sarjassa.
Yhteishyvän joukkorahoitus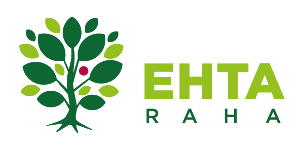 Kimmo Hokkanen & Tanja Korvenmaa, Osuuskunta Ehta Raha
Osuuskunta Ehta Raha ylläpitää joukkorahoitusalustaa, jonka kautta yhteiskunnalliset yritykset voivat toteuttaa laina- ja vastikepohjaisia joukkorahoituskampanjoita. Se antaa arvopohjaisille toimijoille mahdollisuuden kysyä suoraan yleisöltään, onko heidän toimintansa rahoittamisen arvoista. Ehta on toteuttanut kolme ensimmäistä kampanjaa, joiden kautta yli 250 osallistujaa on rahoittanut yhteishyvää yli 130 000 eurolla. Muotoilija ja fasilitaattori Tanja Korvenmaa vastaa Ehta Rahassa myynti- ja kehittämistyöstä. Eettisen markkinoinnin ja taiteellisen ilmaisun moniottelija Kimmo Hokkanen työstää Ehta Rahan viestintää.


Program


9.30 Morning coffee


10.00 Opening words
Welcome, facilitators Saara-Sisko Jäämies & Aira Ranta
Open Democracy in Finland, Joonas Pekkanen, chairman, Open Ministry
10.15 Case presentations
Soft spot for regulation: crowdsourcing from beginning on issue identification, Jyrki Jauhiainen, Counsellor of Legislation, Ministry of Justice

Making data driven decisions based on personal values, case Tekniikan Akateemiset. Petri Takala, senior advisor, digital business & government, Gofore & TEK

11.15 Facilitated Experts Panel Discussion
Possibilities and challenges for crowdsourcing in European, national and local levels.
Maija Jäske, doctoral candidate, University of Turku

Joonas Pekkanen, Open Ministry

Hannu-Pekka Ikäheimo, foresight specialist, Sitra

Hille Hinsberg, civil society & governance expert, Research centre Praxis (Estonia)



11.45 Lunch break
Light lunch will be served
12.30 Workshop
Workshop hosts share their experiences in crowdsourcing. Learning from these cases is contributed to drafting European level crowdsourcing pilot.
Gamified urban planning, Juuso Heinisuo & Niklas Lähteenmäki, City of Hämeenlinna,

Crowdfunding for Collaborative economy, Kimmo Hokkanen & Tanja Korvenmaa, Ehta Raha

Possibilities for Crowdsourcing for Genomic Citizenship, Heikki Saxén, The Finnish Institute of Bioethics

Electorate, The civic engagement app. Influence the decisions of your life, Karri-Pekka Korolainen & Juha Repo, Pentaleap oy

Shared understanding for well-informed decision-making, Jouni Tuomisto, National Institute for Health and Welfare THL

Citizen observations as knowledge base for decision-making in wildlife management, Jani Pellikka, Natural Resources Institute Finland


Estonian People's Assembly on the Future of Ageing, crowdsourcing process for renewing the pension system built on the citizen initiatives platform rahvaalgatus.ee, Teele Pehk, foundation Estonian Cooperation Assembly
14.00 Workshop conclusion
Presenting workshop discussion and drawing conclusions.
14.30 Ending of program
Please feel free to stay for refreshments, snacks and especially for getting to know awesome new people!
15.30 Closing the venue
Thanks for participating!
The main event language is English because partners from other Eucrowd organizations are expected to participate. Workshops may be held as well in Finnish if all participants in a group agree.
The EUCROWD project has been funded with the support of the Europe for Citizens programme 2016 of the European Union under activity Democratic engagement and civic participation and sub-activity Civil society projects