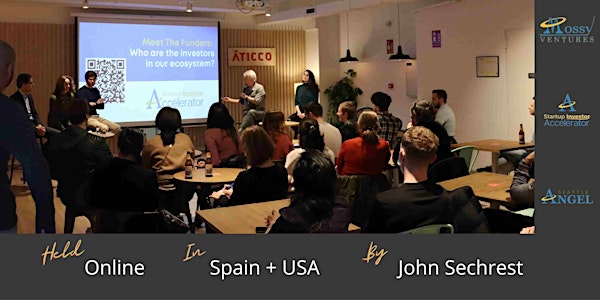 Open Coffee Startup Networking. Open conversations about startup life
Open Conversation around startups! Support, mentoring, connecting with future partners, mentors, and investors. Learnings and connecting!
About this event
Come join entrepreneurs, startups, and investors to share (Online) coffee and discuss the startup process.
Our goal is to help startups, entrepreneurs and Angel investors connect and make faster progress.
These ONLINE event series are special editions, combining the Spanish and USA startup and investor ecosystems, and are run by John Sechrest
You can expect to
- Get to know others and introduce yourself
- Voice out challenges you are facing at your current stage
- Get advice not only from the experts but also from the community
- Have meaningful conversations
- LEARN a ton, from other startups, and participating investors/ mentors
These event series follow an open structure, and this time we will experience it and tailor the conversations based on the needs of the participants.
Join on Zoom - https://zoom.us/j/292799495