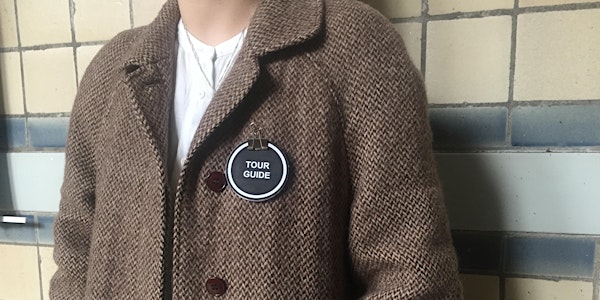 Open ateliers Ackersdijkstraat 20 presents Expanding the Frame (2021)
Ackersdijkstraat 20 proposes a tour of the open studios "Expanding the Frame". Please reserve a time slot!
When and where
Location
Studio complex / Ateliergebouw Ackersdijkstraat 20 3037 VH Rotterdam Netherlands
About this event
Rondleidingen 'Expanding the Frame' - Ackersdijkstraat 20
3 - 4 juli
'Expanding the Frame' is een expositie/open atelier evenement georganiseerd door Atelier Ackersdijkstraat 20 om het begin van de zomer en de versoepelde maatregelen te vieren. Cinema is de rode draad die tijdens dit evenement door de grote diversiteit aan artistieke praktijken in het studiocomplex zal lopen.
De tentoonstelling is gratis te bezoeken op 3 en 4 juli. Geïnteresseerden kunnen zich ook opgeven voor een persoonlijke rondleiding door het gebouw met kunstspecialist Marie Dicker. Met achtergrondinformatie en fascinerende feiten zal zij u kennis laten maken met de praktijk van deze kunstenaars. Ze kan iedere rondleiding aanpassen aan uw interesses en kan u advies bieden als u een selecte groep ateliers wilt bezoeken.
Boek uw tijdslot voor een rondleiding hieronder! (Maximale groepsgrootte is 4 personen. Maskers zijn verplicht in het gebouw)
Voor meer informatie:
www.instagram.com/ackersdijkstraat_20/
Studio Tours 'Expanding the Frame' - Ackersdijkstraat 20
3 - 4 July
'Expanding the Frame' is an exhibition/open studio event organised by Atelier Ackerdijkstraat 20 to celebrate the beginning of summer and the lifting of the corona restrictions. Cinema is the red thread that will run through the great diversity of artistic practices in the studio complex during this event.
The exhibition is free to visit on the 3rd and 4th of July. Those interested can also sign up for a personal tour in the building with art specialist Marie Dicker. She will introduce you to the practice of the artists with background information and interesting facts about their work. She can customize the tour to meet your specific interests and help you select which studios to visit.
Book your timeslot for the guided tour below! (Maximum 4 people per group. Masks are mandatory in the building)
For more information visit:
www.instagram.com/ackersdijkstraat_20/