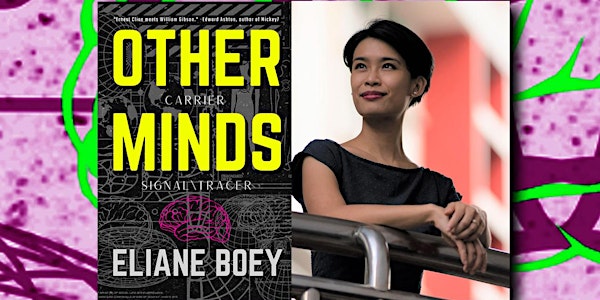 Online Reading and Interview with Eliane Boey
Online Reading and Interview with Eliane Boey author of Other Minds
Date and time
Tuesday, September 19 · 6 - 7pm PDT
About this event
What wouldn't we build? If loss was impermanent, happiness could be constructed, and our limits were boundless?
Administration agent Xi regulates an immersive nostalgic mirror of her decaying capital city, until she finds avatars controlled by dead users, and digging only raises questions about the system she serves, and the relationships she thought were real.
Disgraced aerospace engineer Ming Wen, launches her new intelligent luxury orbiter, and a chance at redemption, with her daughter onboard. But when the ship seems to know things she's long forgotten, the only way out is within.
From a cyberpunk mystery that threatens to break the violet skies of a beautiful dream, to the quiet terror of facing corrupted love, and reckoning, in deep space, OTHER MINDS will immerse you in a near-future world where anything can be built, except what we need.