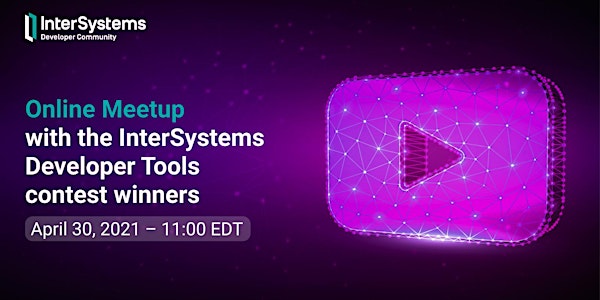 Online Meetup with the InterSystems Developer Tools Contest Winners
We're pleased to invite you to the online meetup with the winners of the InterSystems Developer Tools contest!
About this event
Our speakers:
@John Murray, Senior Product Engineer at George James Software
@Lorenzo Scalese, Solution Architect at Xperthis s.a.
@José Roberto Pereira, Business Intelligence Developer at Shift Consultoria e Sistemas Ltda
@Henrique Dias, System Management Specialist / Database Administrator, Sao Paulo Federal Court
@Evgeny Shvarov, InterSystems Developer Ecosystem Manager
You will also have the opportunity to ask any questions to our developers in a special webinar chat.
We will be happy to talk to you at our Virtual Meetup!